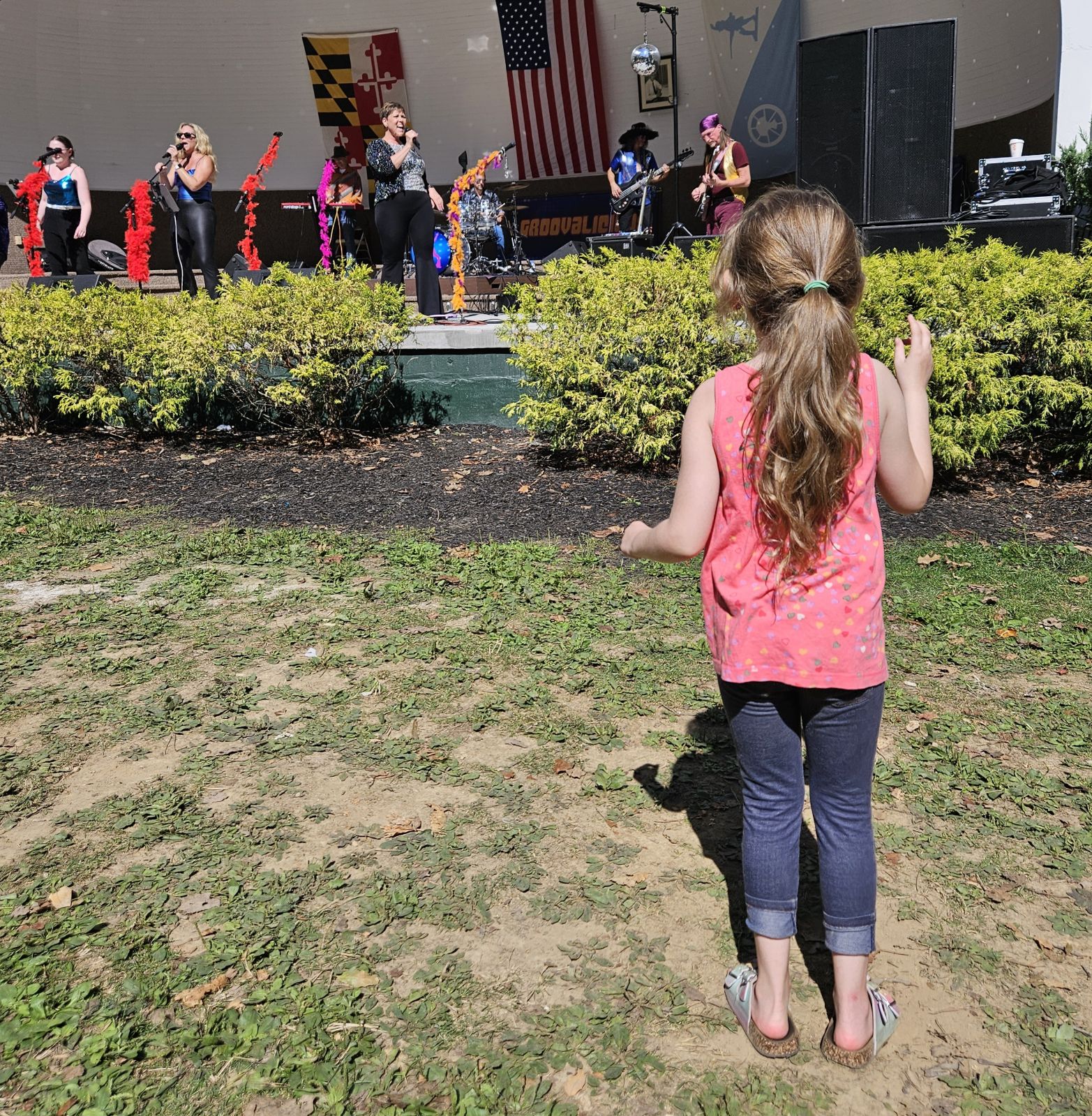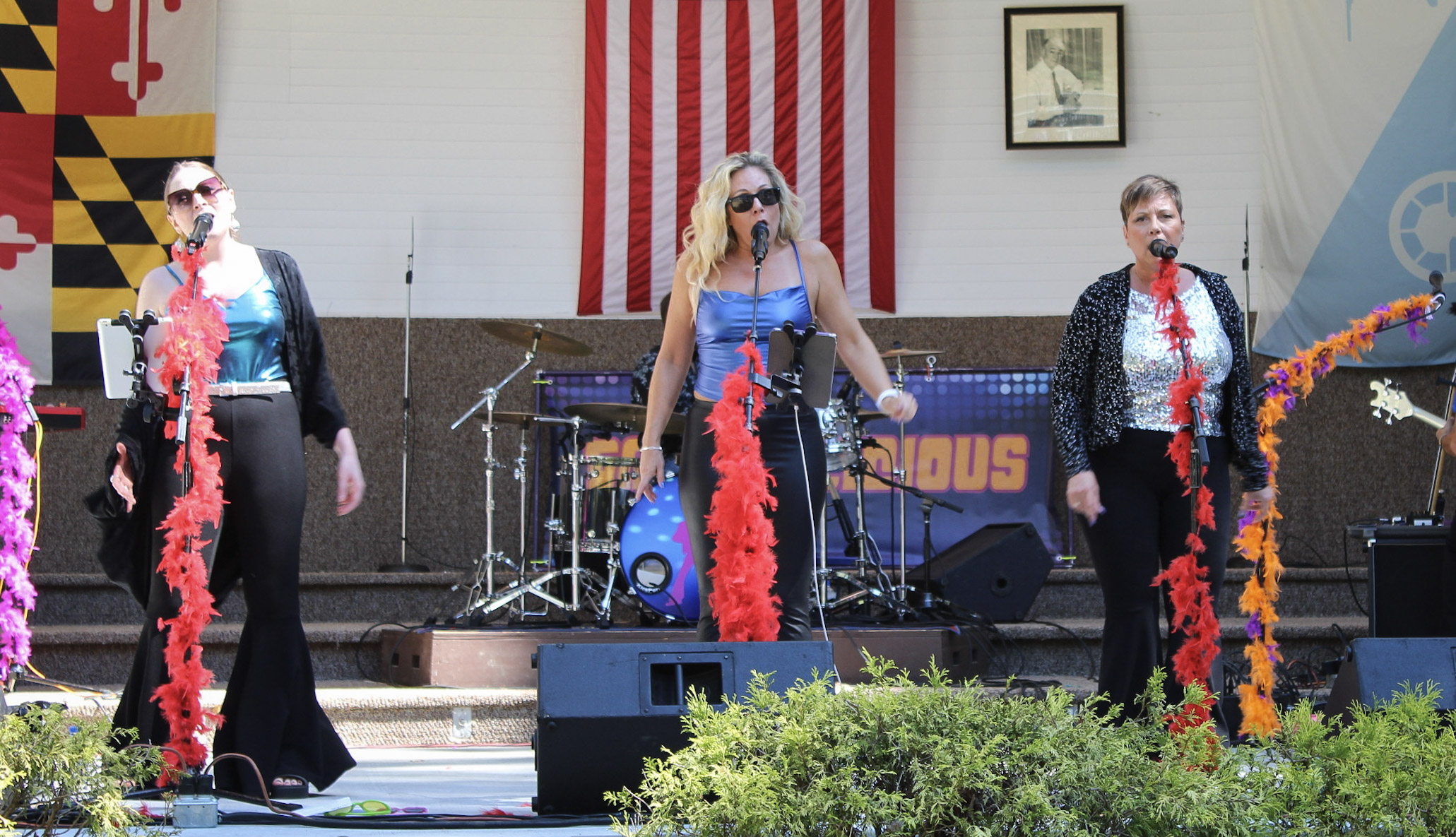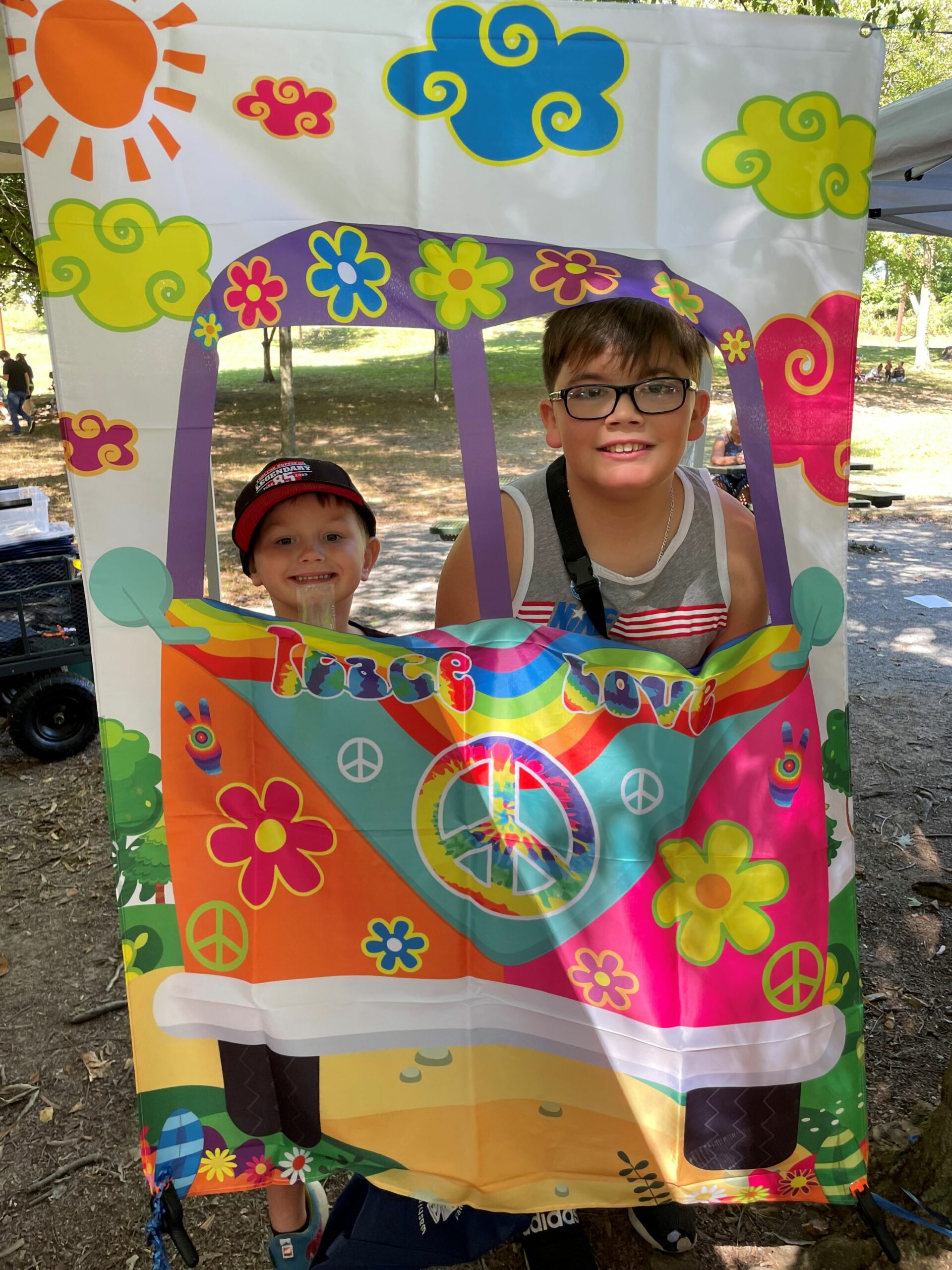 "I saw so many of my neighbors here today, some I haven't seen in a long time. We had the most fun dancing with the band and catching up. I don't go out much anymore, but I am so glad we did! Today was just what we needed," stated Pam, a longtime South End resident describing Saturday's event.
The eight annual South End Community Block Party was held this past Saturday, September 16, at Hagerstown City Park, located in the South End of Hagerstown. Hosted by Bester Community of Hope, an initiative of San Mar Family and Community Services, and in collaboration with Hagerstown City Parks and Recreation and their annual Fast Fest, created an all-day family friendly event culminating in fireworks. About 2000 people were in attendance during the four-hour celebration supported by the Washington County Department of Human Services, the Alice Virginia and David W. Fletcher Foundation and the City of Hagerstown.
Headlining this year's event was tri-state area favorite, Groovalicious, a disco tribute act playing all the hits from the days of bell bottoms, platform shoes and mirror balls! Almost forty resource vendors provided critical community resources in areas such as health, education, community services, childcare, basic needs and supplies along with local faith connections through non-stigmatizing and fun opportunities. Local non-profit 'It's a Blessing to be a Blessing' provided free food to ensure cost was no factor for families looking to create great memories together. Kids and families spent quality time together playing laser tag, axe throwing, family games, and even meeting some of their favorite Star Wars characters thanks to partnerships with Joint Training Facility and Heroes for Hire. A clothing giveaway was provided through a collaboration with St. John's Episcopal Church and Families Helping Families.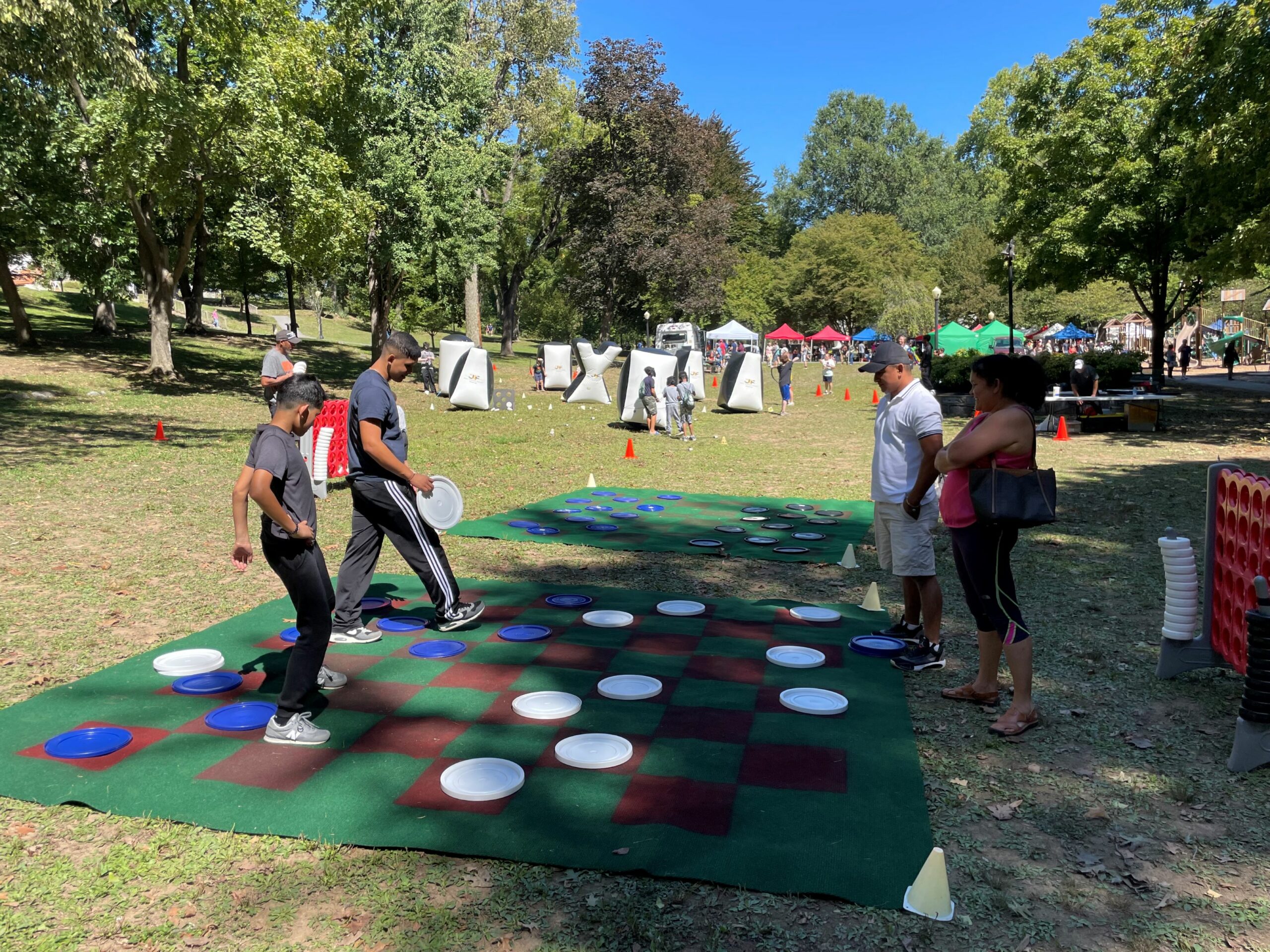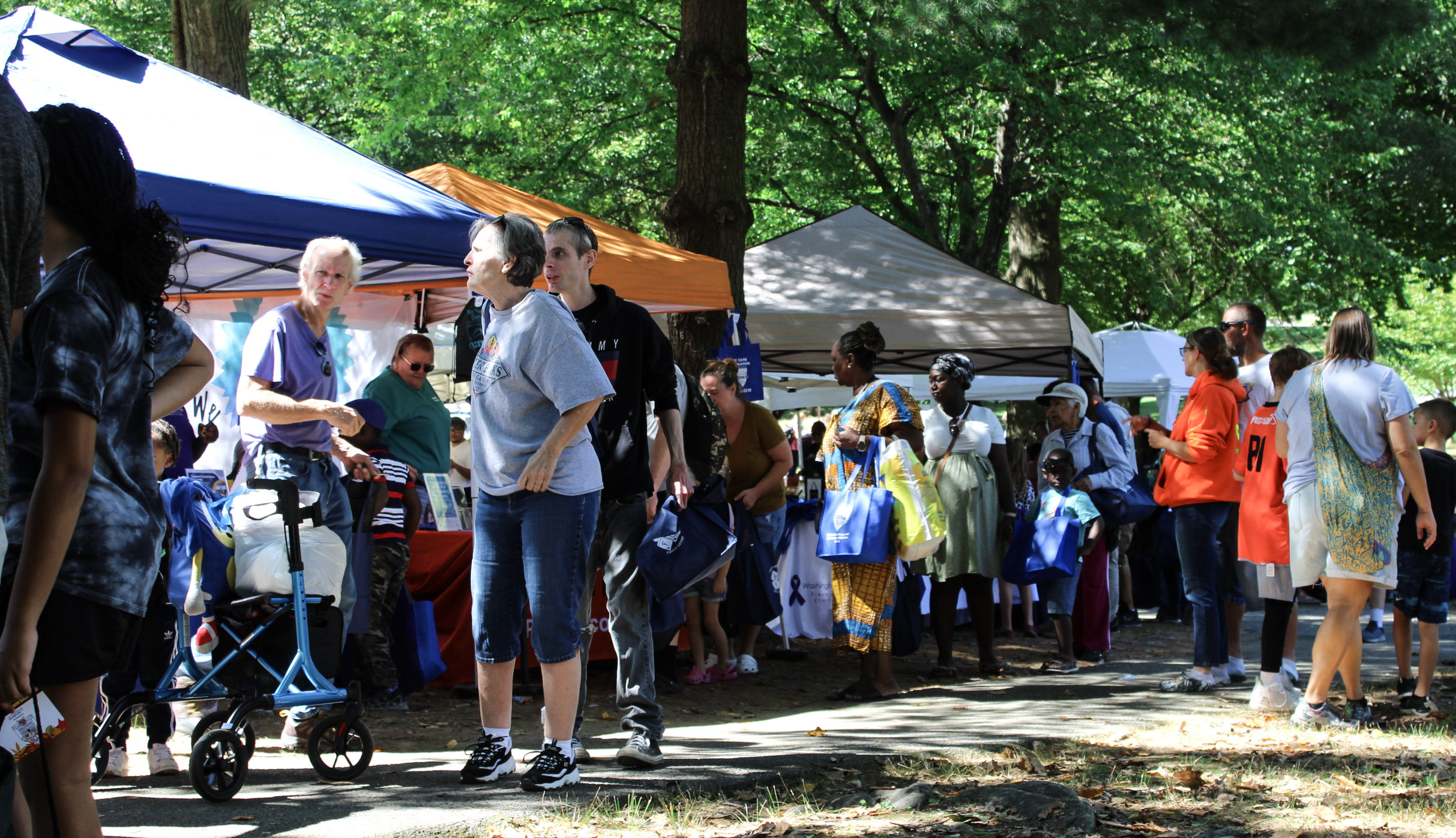 Newly hired Neighborhood Partnership Coordinator for Bester Community of Hope, Alicia Taluskie, stated, "With this being my first opportunity to participate in the South End Community Block Party, most memorable to me was seeing all the ways in which our community came together to offer positive supports and resources to families. Watching families having fun and making lifelong memories together was something to treasure."
Bester Community of Hope is a community initiative of San Mar Family & Community Services, focused on strengthening and improving outcomes for families who live in the South End of Hagerstown, Maryland. This effort is made possible by the significant support and collaboration of the Washington County Department of Social Services, and their focus on prevention and upstream efforts as a way to make a collective impact for families. Strategic neighborhood programs and efforts are made possible by philanthropic support from the Alice Virginia and David W. Fletcher Foundation. For more information about this holistic approach to supporting families and communities, please visit www.besterhope.org.