5th Annual South Side Community Block Party – VIRTUAL!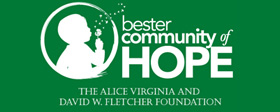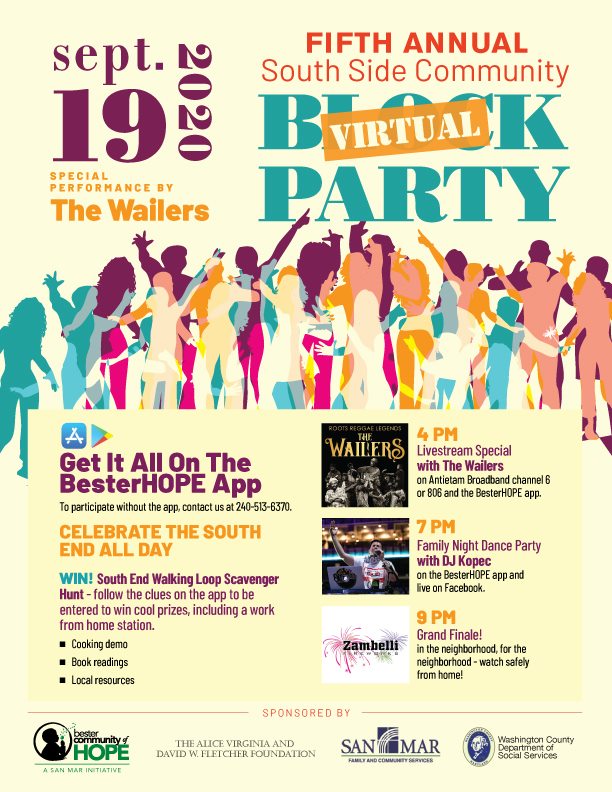 The 5th Annual South Side Community Block Party will be held on September 19, 2020 – only this year, it won't be at City Park. Bester Community of Hope's annual event will offer all the elements people have come to expect in a way that values public health and focuses on local and state health mandates. "The BesterHOPE app has all the information people need to participate in this year's event. You can access our QR Code hunt and be entered to win some pretty fantastic prizes, check out some books being read by locals, cook with the local library, watch The Wailers and DJ Kopec. We're really excited to share this app with the community," said Kerry Fair, Neighborhood Partnership Coordinator for BCOH. The app will be available for download prior to the event and remain active all year. The app will have information about community event, parenting and family tips and supports as well as future events for the organization.
The Wailers are headlining this year and the concert will be aired at 4:00 pm on Antietam Cable channels 6 and 806 at 4:00 pm. "What's really exciting is the intermission features a brief video about the South End of Hagerstown with local children and their families, businesses and friends of the South End." said Kerry Fair. At 7:00 pm, get ready for the Family Night Dance Party with DJ Kopec, official DJ for UnderArmor and the Baltimore Raven's cheerleaders. The celebration wraps up with a spectacular show by Zambelli Fireworks!
The Annual South Side Community Block Party was first held in 2016 to bring the community together and begin developing a shared vision for neighborhoods around Bester Elementary School. About 500 people attended the first event at Bester Elementary School and attendance grew each year. An estimated 2000 people gathered at City Park for last year's event which also featured a resource area with over 40 local providers, a children's zone with games and activities, and a free meal. "Although we are not hosting our typical celebration, this event will still allow families to engage in meaningful fun activities, virtually connect with others, and highlight all of the inherent strengths the south end has to offer. Jen Younker, Director of Bester Community of Hope continued, "We've intentionally designed the event to include activities outside the home, with social distancing in mind, and opportunities for families to engage in from the convenience of their own home." For more information, check out Bester Community of Hope's event Facebook page or call Kerry Fair at 240-513-6370.