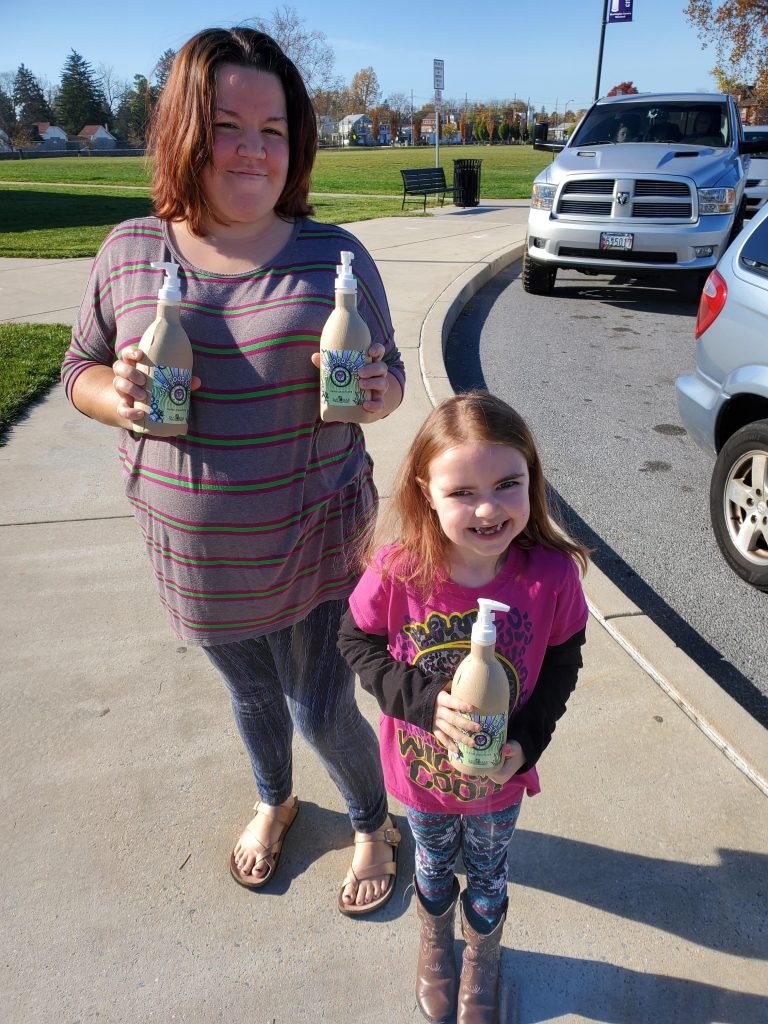 The 5th annual Babypalooza went virtual this year to prioritize the health and safety of families and children but still provided a fun and engaging opportunity to create connection and provide access to resources.  Over 350 people registered for this year's event with the first 100 receiving a new backpack style diaper bag full of resource information and free items from this year's community partners.  The online opportunity allowed families from not only the local area but further away to participate and benefit from the day's offerings.
     All of the events were accessible on the new Bester Community of Hope app.  Parents and caregivers had a wide variety of opportunities to participate including live sessions on topics such as early childhood behaviors, pre-k readiness, and parenting in a pandemic.  "This is the first time in months I've been able to talk with other parents about how hard this is.  I've gotten some really great ideas", said one mother.
     Families were invited to participate in a morning playgroup hosted by the HUB at USMH.  The HUB at USMH hosts weekly groups via Zoom for parents with young children highlighting ways parents can foster healthy growth and development while having fun with their little ones.  Several families participated including one mother who joined from the neonatal intensive care unit with her infant.  Two virtual Parent Cafes were held with one geared specifically towards fathers.  Parent Cafes, a program designed by Be Strong Families, are organized gatherings for parents and caregivers to have meaningful conversations with each other about the joys and challenges of raising children.  On Saturday, the virtual room was full and the connection was felt by all. BCOH staff and event organizer, Kerry Fair, stated, "Babypalooza is one of our favorite events and it is always wonderful to see the same children year after year watching them grow. This year, we wanted to focus on their health and safety but still bring a quality event that connects parents with resources and supports that are so incredibly needed right now."
     Several partners such as the Washington County Free Library, Safe Kids Washington County, and The Children's Doctor recorded short videos on a variety of topics that are available on the Bester Community of Hope YouTube channel.  Director, Jen Younker, shared information on perinatal and postnatal mental health touching on the signs and symptoms, how to find support, and how to give support to a parent who may be struggling during pregnancy or after giving birth.  A variety of stories being read by authors and local faces were also available on the YouTube channel for families to listen to with their children.
     In addition, the Maryland Food Bank delivered 5,890 pounds of fresh produce such as cabbage, carrots, potatoes, and apples that were handed out in a drive thru food give-a-way.  Hand sanitizer, manufactured by San Mar Family and Community Services, was given out as well as school supplies and handmade blankets donated by community partners.  "This is such a blessing.  Thank you so much for doing this!" said one parent who picked up food and other items.
     The event ended with a live game show where registered contestants played to win prizes such as a new pack and play, car seat, and book bundles by playing a variety of games.  Contestants laughed and had fun answering trivia questions, guessing celebrity babies, and filling in missing nursery song lyrics. "Wow, you guys touch on everything!" was one mother's response to the day's events while another added "I loved everything this year and the live videos were a hit! I can't wait until next year."
Bester Community of Hope is a community initiative of San Mar Family & Community Services, focused on strengthening and improving outcomes for families who live in the South End of Hagerstown, Maryland. This effort is made possible by the significant support and collaboration of the Washington County Department of Social Services, and their focus on prevention and upstream efforts as a way to make a collective impact for families. Strategic neighborhood programs and efforts are made possible by philanthropic support from the Alice Virginia and David W. Fletcher Foundation. For more information about this holistic approach to supporting families and communities, go to www.besterhope.org