"We believe that helping a community thrive begins with a local focused investment in children and their families, and there is no better place for consistent connections than school."
For our specific efforts in Hagerstown, Maryland, Bester Elementary School and E. Russell Hicks Middle School are our strategic partners with a focus to create a pipeline of support and resources that can be streamlined with the needs identified by school personnel and neighborhood residents. Current efforts include:
Bester Health Center
Free acute medical services for all Bester children
To target holistic health and reduce overall absenteeism, the Community Free Clinic of Washington County in coordination with Meritus Medical Center has partnered with Bester Elementary to meet the acute health needs of Bester children every single day school is open (with parental consent); an amazing resource and commitment by a local organization. Services began at the start of the 2016-2017 school year. Additional health targets include increasing health insurance enrollment, increased utilization of primary healthcare providers, ensuring annualized basic physical, dental and vision screenings and increasing a culture of health and wellness in the school building.
To register your Bester Elementary School student to access the Bester Health Center: https://besterhope.org/bester-health-center-consent-form/
South End 21: Afterschool Programs
A 21st Century Community Learning Center program funded by a federal grant from the U.S. Department of Education and administered by the Maryland State Department of Education.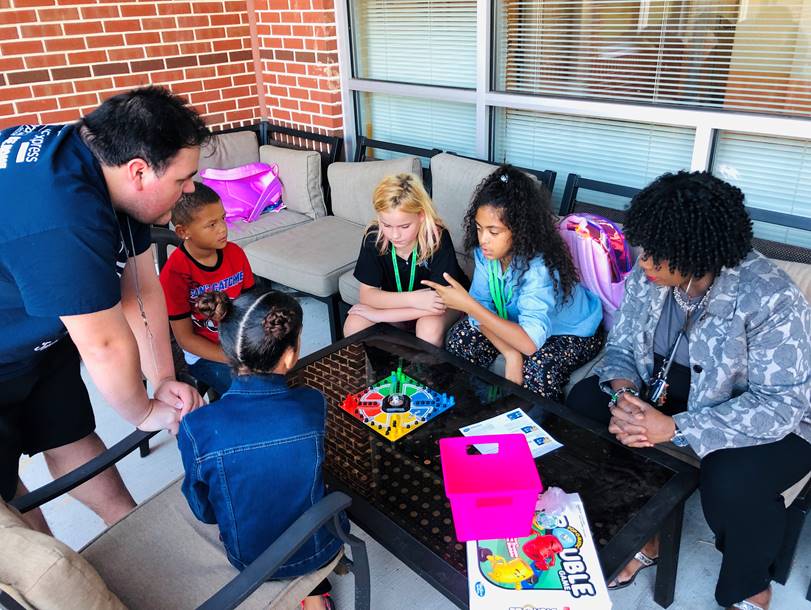 BCOH provides the South End 21 after-school programming at no cost to students or families through MSDE: 21st Century Community Learning Centers grant. Programming is provided at Bester Elementary School and E. Russell Hicks Middle School; Monday through Friday with bus transportation. Opportunities include academic and home work support as well as fun enrichment groups like graphic design, sports, dance, and robotics. 
Interested in after school programming for your student; click here to complete our interest form: https://besterhope.org/programs/school/afterschool-interest-form/
South End 21 web page COMING SOON!
Pipeline of community support
Pursuing the community school strategy, with successful integration of community partners into the existing school programs will also allow the pathway for other community members and organizations to find meaningful ways to contribute to needs identified by school personnel and Bester families.
Classroom Meetings
A Social-Emotional curriculum integration
Through a partnership with The Center for the Collaborative Classroom (CCC), Bester Community of Hope has provided Bester Elementary School teachers toolkits to add resources to daily class meetings focused on building kindness, emotional intelligence, communication and social skills. Implementation in other school systems who have utilized this social and emotional learning model have seen dramatic positive outcomes in not only behavioral and disciplinary statistics, but overall academic success. CCC continues to be involved as a consultant helping to continue to refine the work and move the effort forward.