CULTIVATING HOPE
The Bester community in Hagerstown, Maryland, can be a challenging place for families to raise children safely, with a high poverty rate, health challenges and a high rate of children removed from their homes due to abuse or neglect.
Those challenges haven't gone unnoticed, and in 2013 San Mar took the lead to reach out to key partners to form alliances to build a Community of Hope, a place where people share a vision of safety and success for every child who lives there. It's a place where public and private organizations, nonprofits, philanthropies, government, businesses and communities collaborate closely to help achieve that vision. As a result, children are safer, families are stronger and communities are more supportive places.
As an initiative of San Mar Family and Community Services, Bester Community of Hope embodies the mission of "Cultivating Hope and Well-Being in Children, Families and Communities" within the South End of Hagerstown, MD. 
---
A Culture of Unconditional Care- Core Values 
Whatever it Takes – Sticktoitiveness
What if it was your child? Family? Sense of urgency and tenacity
Better Together – Collective Impact
It is possible to do things alone, but it's not lasting, and boy is it harder!
Relationships Matter – Hardwired to Connect
Survival through Belonging, safety and respect build trust
Having Fun is Priority
Enjoy the journey, self care makes caring for others possible
Everyone has Strengths
Seek them, and use them to build momentum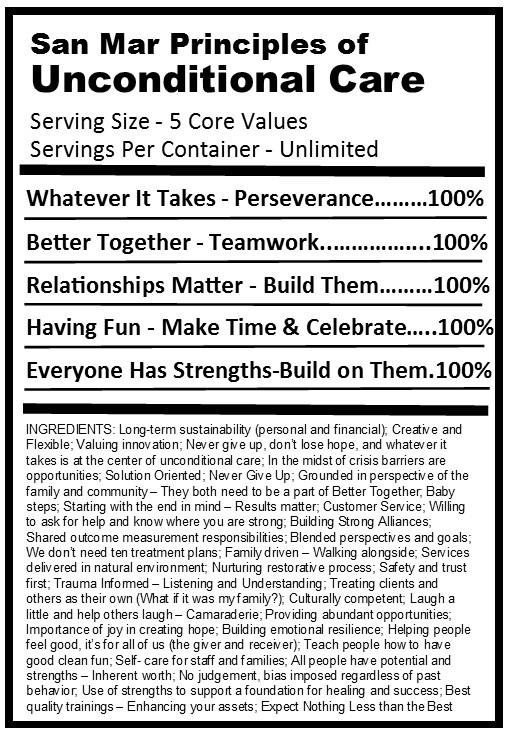 ---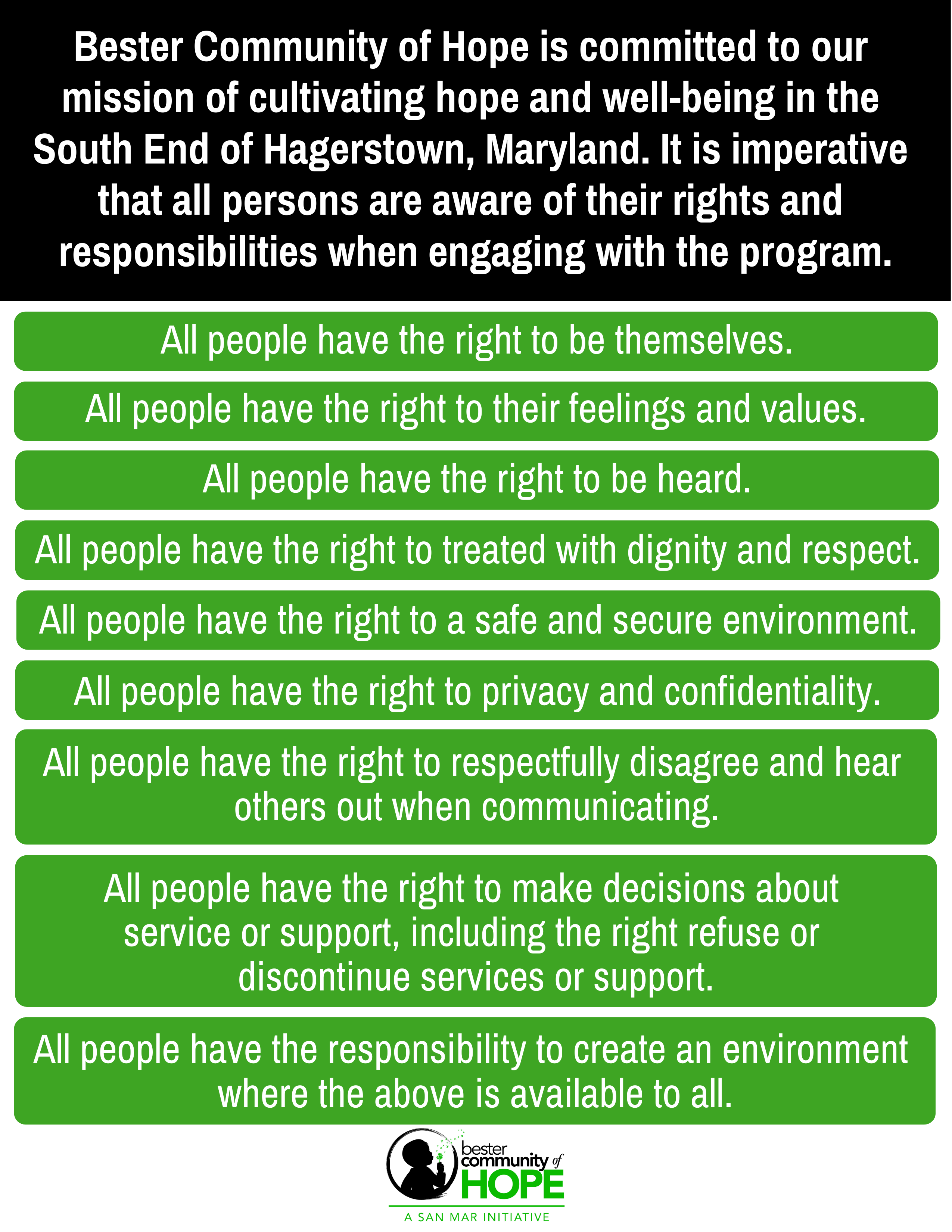 New staff, volunteers and partners learn these values when they commit to the organization, with the aspiration that when others engage with us they experience these values in action. It may not happen overnight, but those that commit to stay with our organization and carry out this important work over time, will demonstrate these hallmark values as the recognizable trait and ingredients of our team members.
For more information on the mission, values, beliefs of San Mar Family and Community Services, click here: https://sanmarhope.org/about-us/our-core-values/