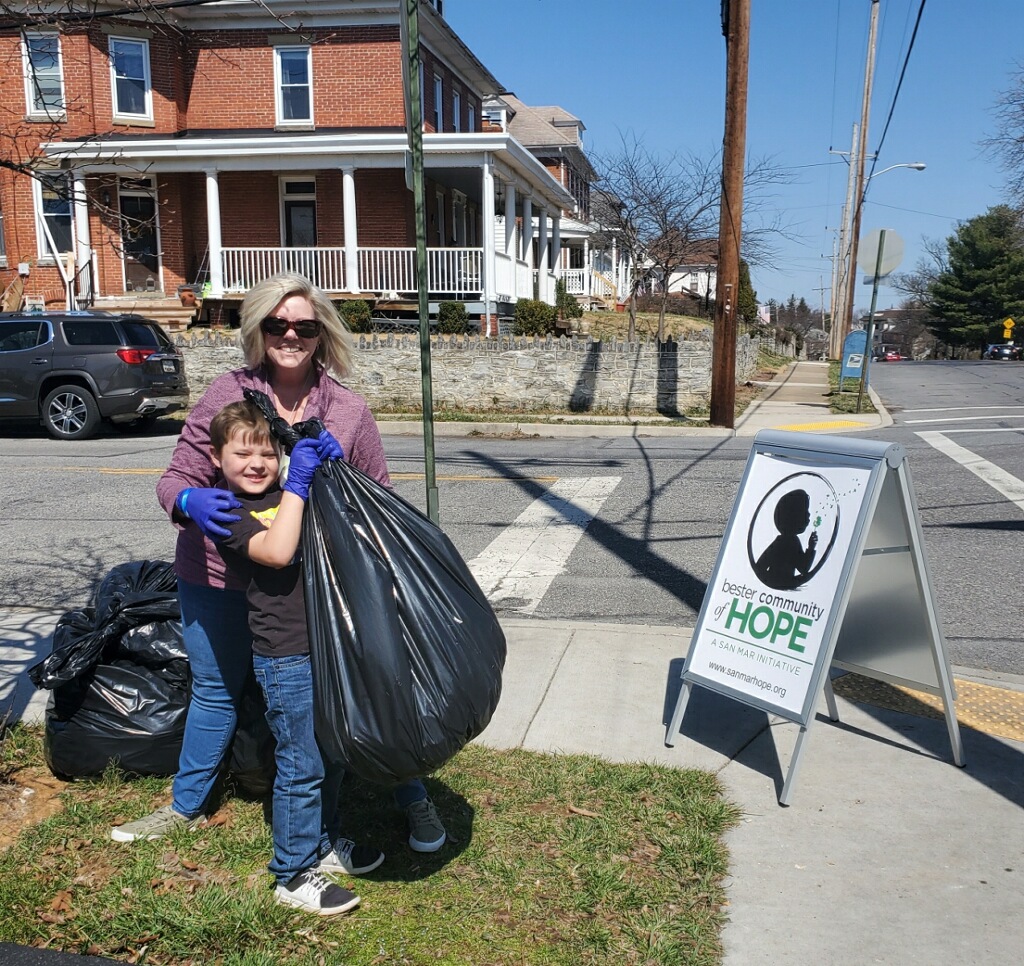 Not only did Sunday bring sunshine and warmer weather to the South End, it also created the perfect opportunity for residents and community partners to hit the streets with a common goal. During an evening Community Coffee Conversation, residents discussed their concerns regarding the amount of litter along the road side in the neighborhoods between City Park and Rose Hill Cemetery.  On March 21, 2021, a total of 25 volunteers came out on a beautiful spring afternoon to clean up the streets. Volunteers, armed with gloves, trash bags, masks and hand sanitizer, filled 15 large bags of trash and a tire for the City of Hagerstown to collect.
 "I've lived in the neighborhood for a long time and I walk a lot.  There's so much trash on the streets so if I can help pick up, I'm happy to do it", said one resident who joined the effort.
"People were coming out of their houses to say thank you.  I didn't expect that.  It was nice to hear the gratitude… it was fulfilling", commented a family who participated in the day.
Many who came out lived in the neighborhood, but several of the students who joined did not.  They came out to earn SSL hours for school.
"I still need to get SSL hours, so when I saw I could get some by helping today I decided to come.  I had fun… who knew picking up trash could be fun?  I kind of want to do this in my own neighborhood now.  There's a lot of trash!" commented one of the high school students who joined the effort. 
The students were especially excited to also have met Mayor Emily Keller, who stopped by to express her thanks during a Sunday walk.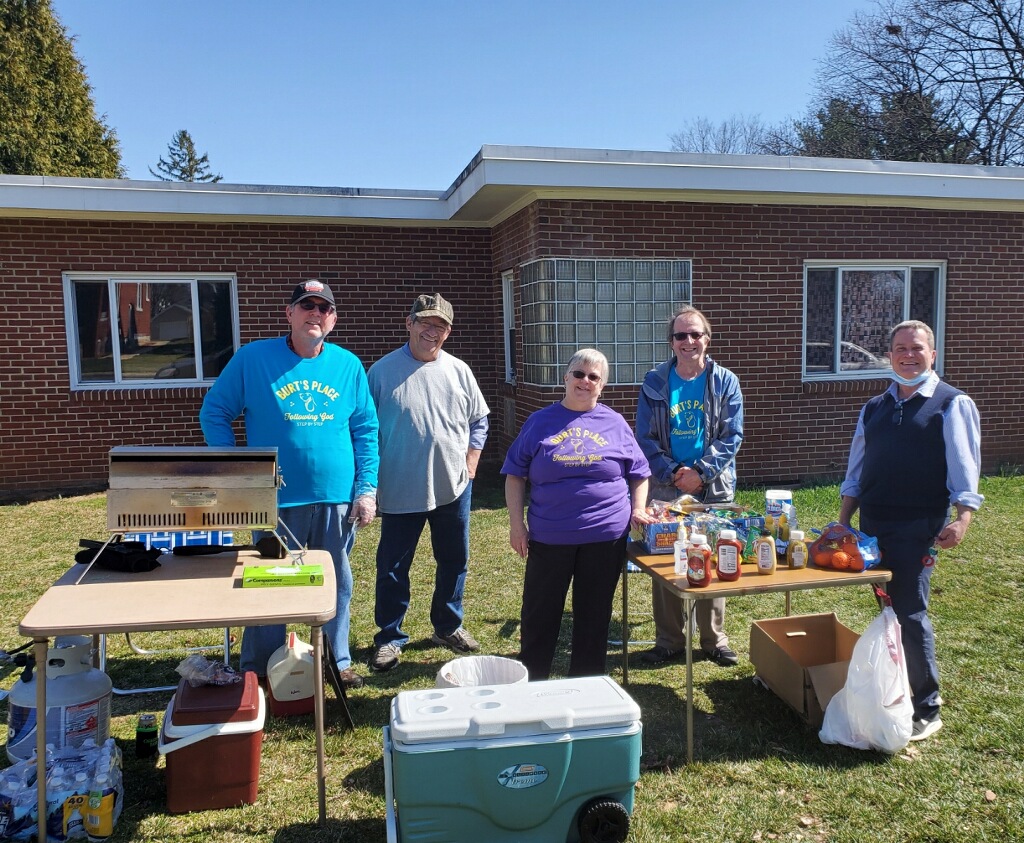 Members of Burt's Place, a group of Emmanuel United Methodist Church members, set up on their lawn and offered hot dogs, chips, oranges and water to those participating and anyone else who stopped by.  Burt's Place, named for Pastor Randy Reid's hound dog, hopes to bring people together to support each other without conditions.
Thank you South End residents, Washington County Public Schools students, Emmanuel United Methodist Church, Burt's Place, and City of Hagerstown for your contributions and efforts.
Bester Community of Hope leads a monthly community service opportunity in the South End called "Better Together." If you are interested in joining or have a service project idea, please reach out to us at connect@besterhope.org
We are BETTER TOGETHER!