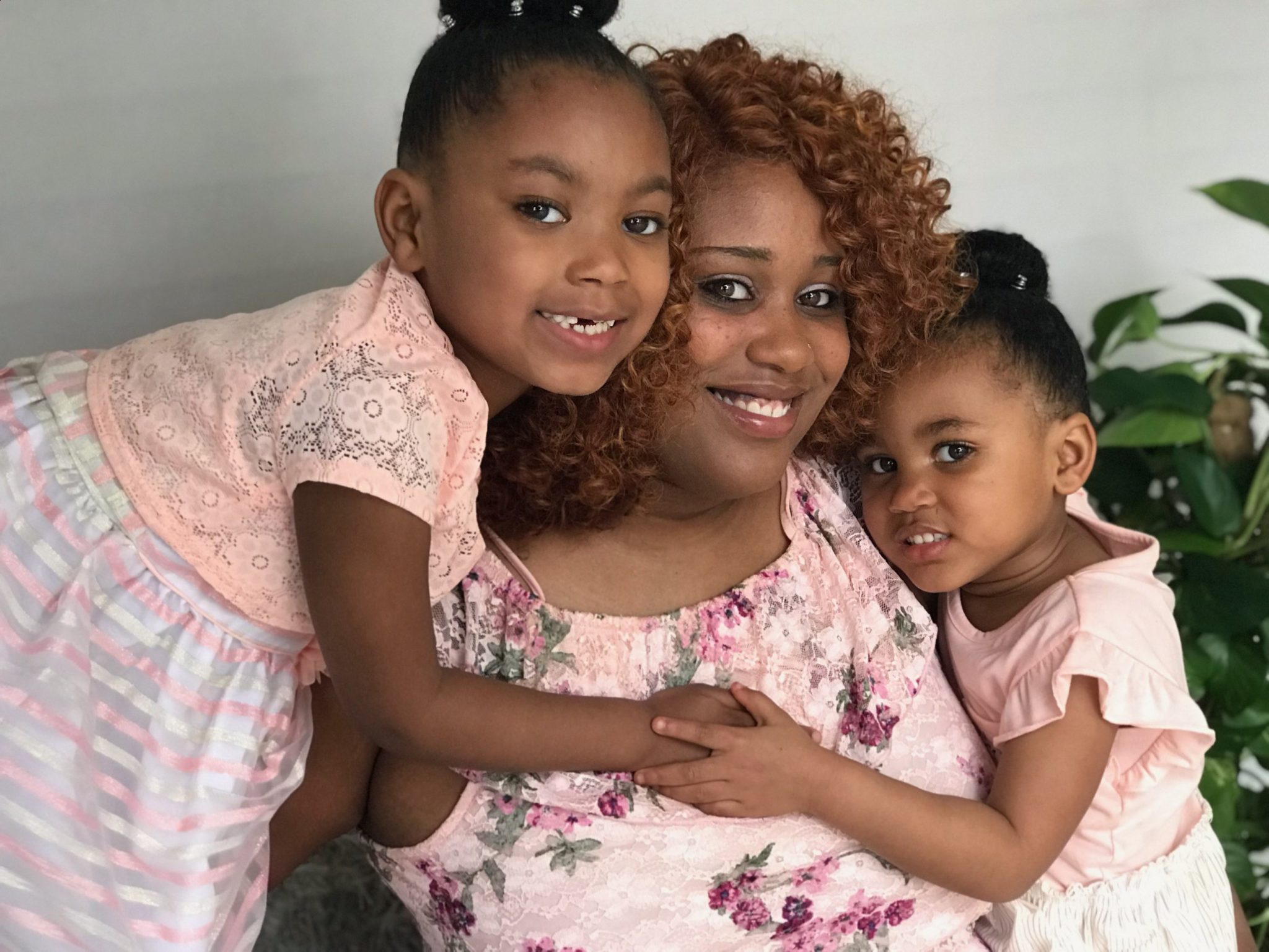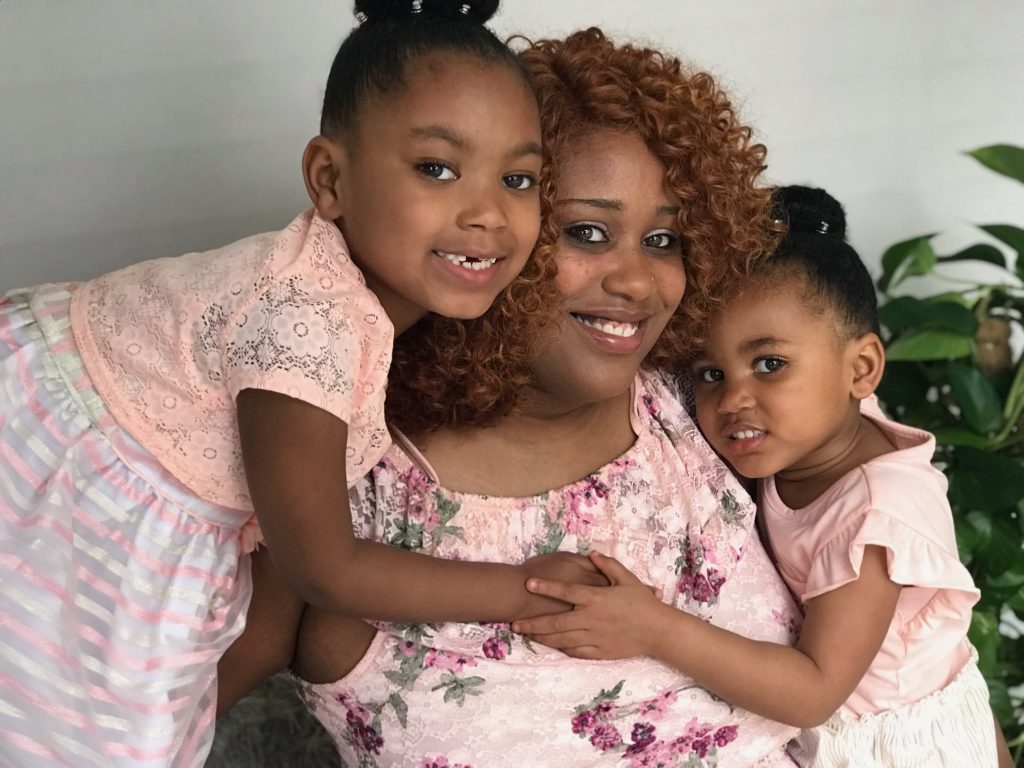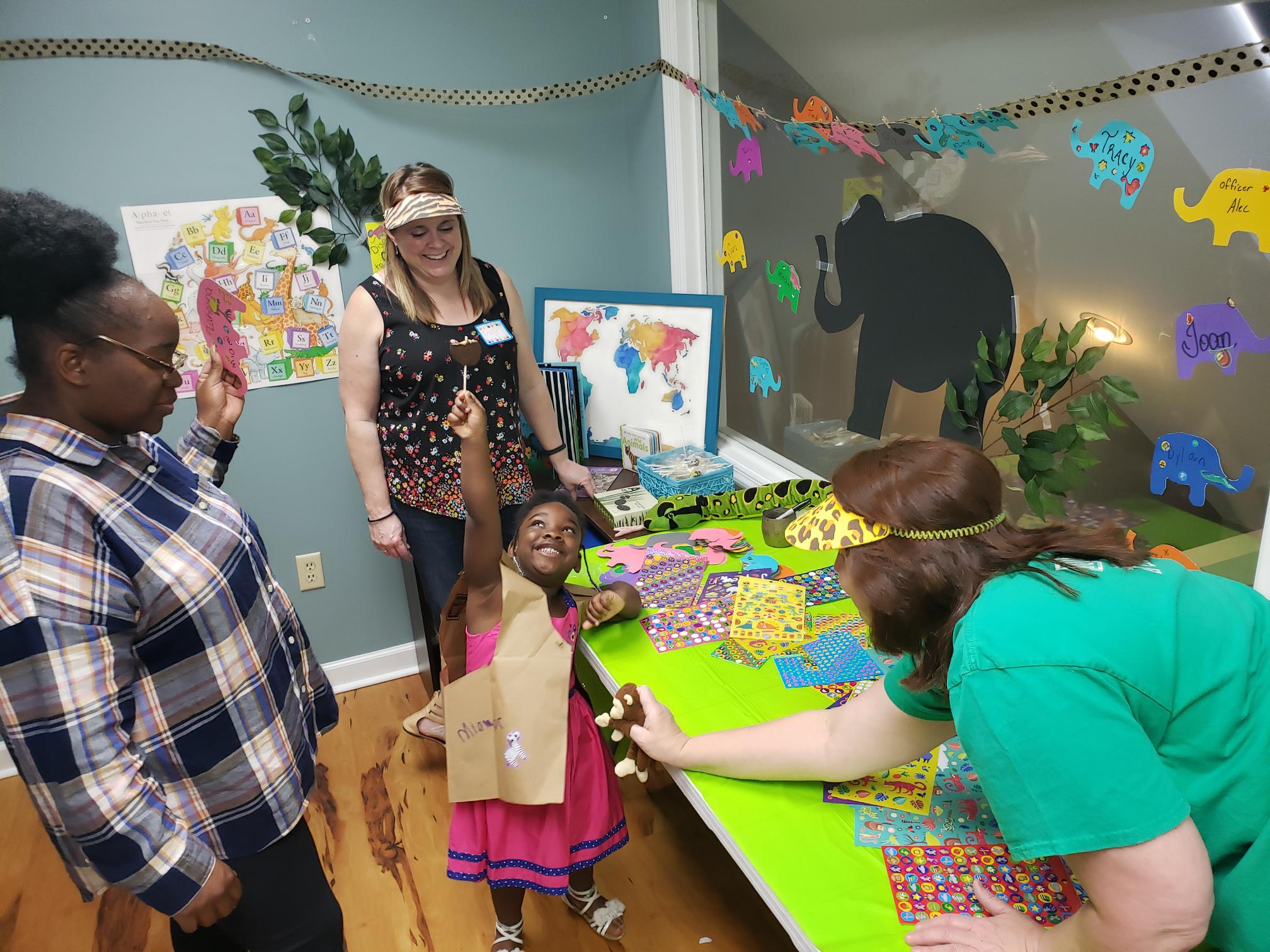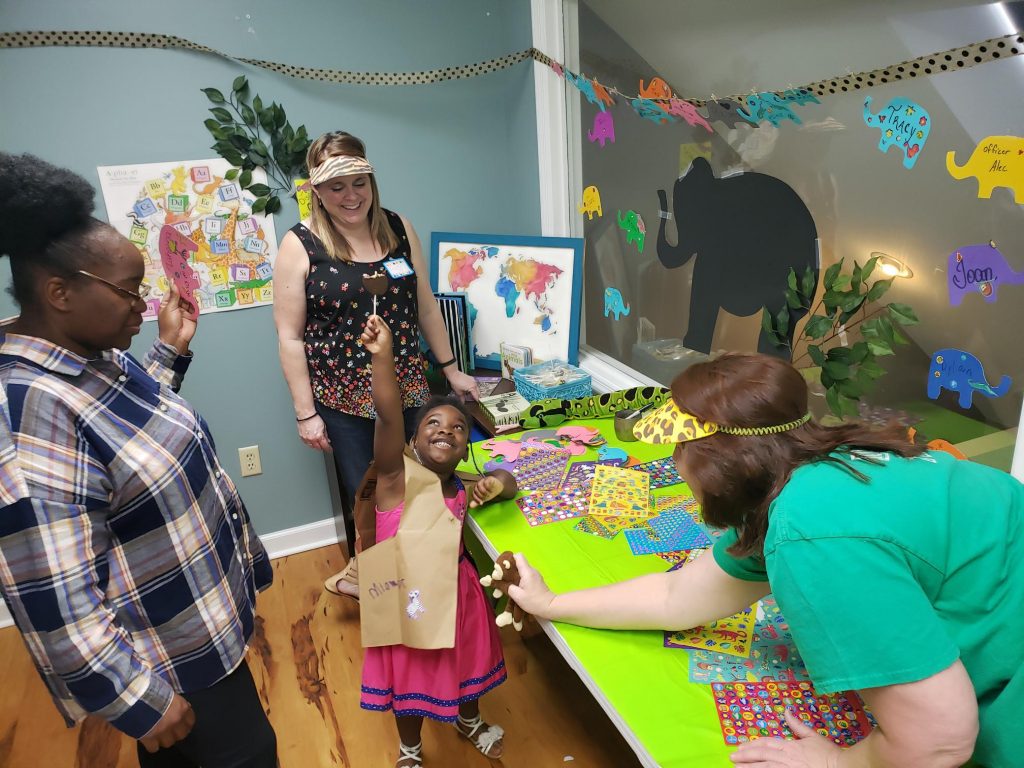 Pouring rain didn't stop countless families from attending Family Day on this Good Friday at the new Bester Community of Hope offices in Hagerstown, Maryland. This year's theme "Wild About Families" transformed the community office into a jungle of activities centered around family photographs and activities about thriving families. "Our goal every year is to have fun, make connections and celebrate all the things that make families strong by promoting the protective factors," explained Bester Community of Hope Director Jennifer Younker. The protective factors encompass five priorities for families: social & emotional competence of children, concrete supports in times of need, social connections, parental resilience and knowledge of parenting & child development.
Upstairs in the social connections station, families took a quote about belonging from author Jane Howard and created unique posters with hand prints comprising of all members of the family. Neighborhood Partnership Coordinator Kerry Fair explained, "Social connections matter because we are all part of the same community and when we know each other we can help each other." As one parent completed her poster she shared, "Before I got involved here, I wasn't very social because I have social anxiety. But now it's easy because I know people."
At the social and emotional competence of children station, children built mindfulness kits and took home the book "Greedy Steve" to learn all about making healthy choices. Local Community Resource Officer Alex Routhier was at the event helping at the concrete resources in times of need station, and noted, "It's great to see how families worked through all of the activities together. Kids are really honest, they know what they need and what they don't need." Routhier wasn't able to finish his thought as a child, Kimaya, ran into him for a bear hug from their past positive connections in the neighborhood. Knowledge of parenting & child development was demonstrated through a variety of games families attempted that highlighted exploration, discovery and strategy. Lead Family Support Worker Teri Conrad explained, "Kids learn through play and it can help build the relationships between parent and child."
Parental resilience was showcased in two different stations, parents identified the strengths in their family system, and then took a moment to receive a massage from licensed massage therapist Ola Jones. San Mar volunteer Tim Harrison noted, "I'm seeing a lot of smiling faces and happy people. I also see that a lot of love went into preparing for this day." As one family was leaving for the day, a mother noted, "We were in a rush, so I didn't get a chance to get a massage." Her daughter interrupted, "Don't worry mom, I'll give you one when we get home, that's why I'm here. I'm here to help!"
Bester Community of Hope and activities like Family Day are made possible by the generosity of our core partners: the Washington County Department of Social Services, the Alice Virginia & David W. Fletcher Foundation and Casey Family Programs. To learn more about how you can get involved in the work to improve well-being for families, school and neighborhoods in the South End of Hagerstown, Maryland, get in touch at connect@besterhope.org or 240-513-6370.