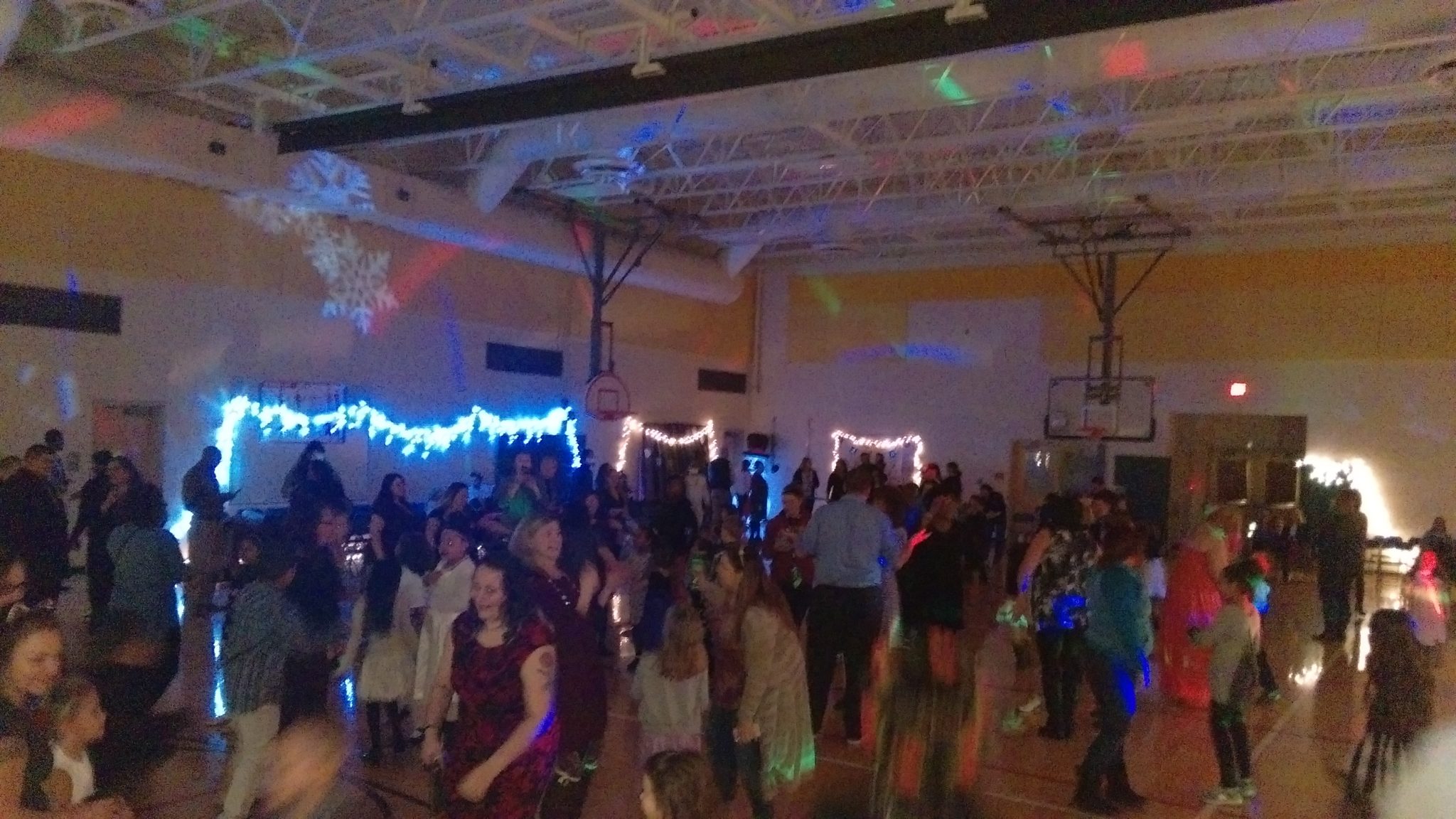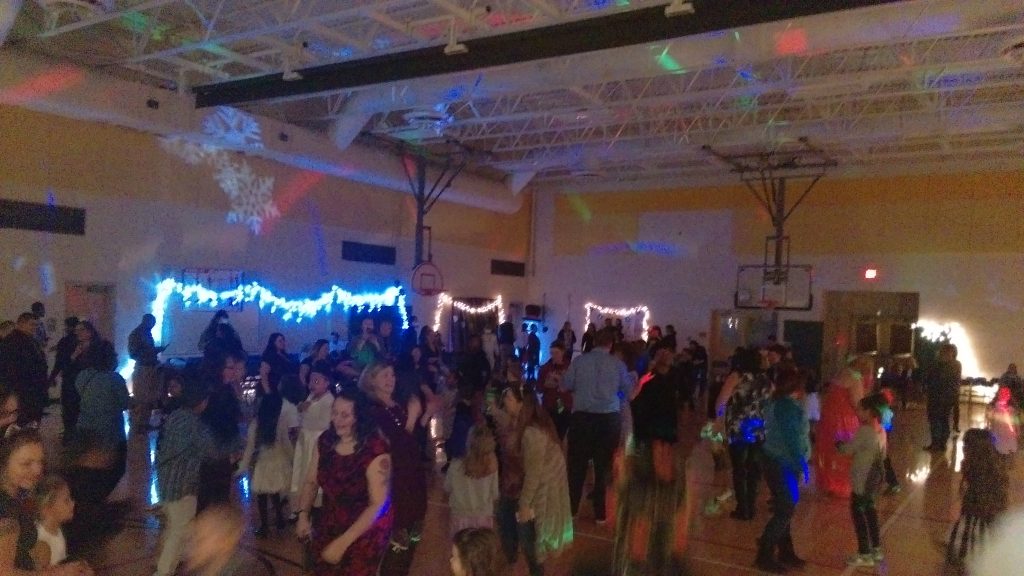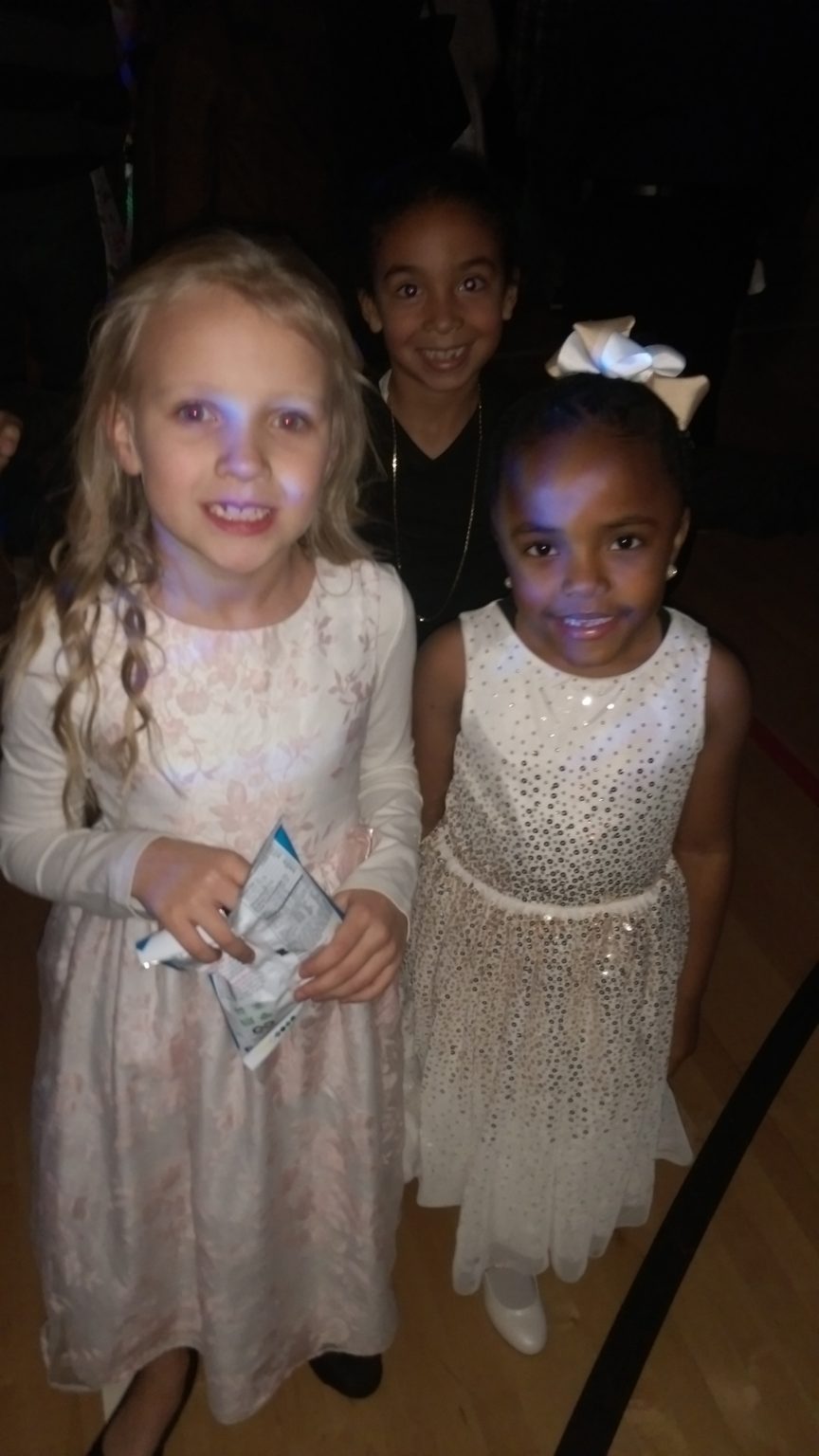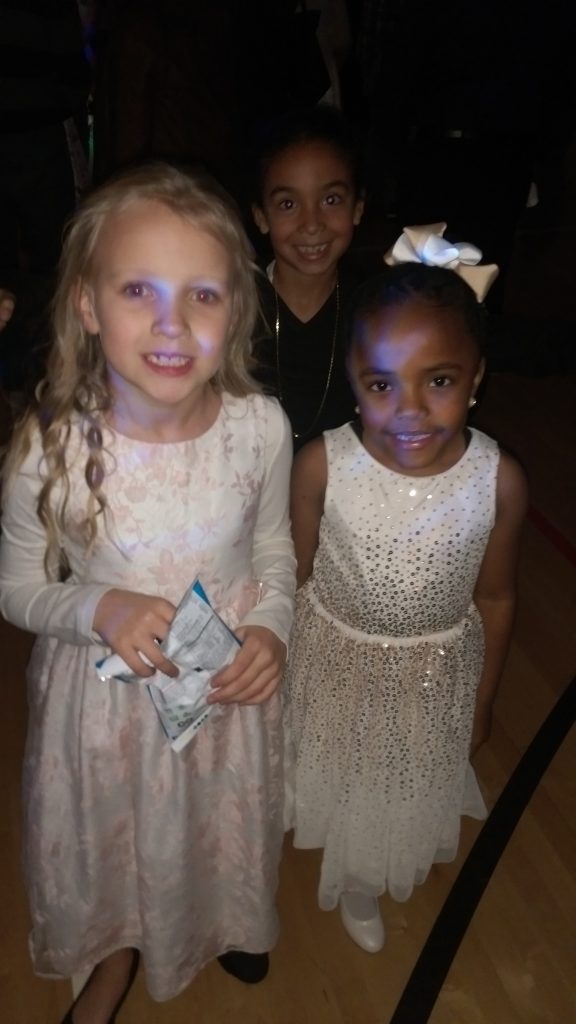 Special memories that will last a lifetime were created tonight as close to 400 students and parents attended the "Healthy New Year" celebration at Bester Elementary. The Bester Wellness Committee comprised of school teachers and Bester Community of Hope partnered to create a unique dance event celebrating strong families and healthy resolutions. Teachers worked together and the gymnasium and cafeteria was transformed into a winter wonderland with lights and music, and children and their parents wore the best attire for a special night out.
There was also a table where students filled out healthy resolution cards to hang on a tree at school, which allowed for conversations with their family about their goals for 2018. Jamal wrote, "Turn negative thoughts into positive thoughts" while another young person wrote," Eat less junk and work out!" Ornella and her mom committed to "Schedule a date night at least once a month" and Kylee echoed those thoughts saying we need to, "Eat as a family three times a week." A selfie station nearby allowed families to take pictures together with decorative backgrounds and capture the moment together while celebrating their time together.
Bester Community of Hope volunteers waited on families at their tables with a variety of healthy snack options including grapes, strawberries and cheese. Volunteer Liz Oden explained, "These children are our future, if we can be just a little part of encouraging them and putting a smile on their face it's a good day." First grade teacher Ms. Carosella explained, "I see all my former students and they are all dressed up with their parents. Some of the parents I see here I wasn't able to meet in the past because of different work commitments. It's so nice to meet them and tell them your child is doing a great job." As she finished her story an old student rushed into her arms, "Yeshua!", and after a family photo she was off to the dance floor with him. A father was with his child and explained, "I've been up since 3 a.m. and it took me three hours to get here from work near the Bay Bridge to get here in time, but I wasn't going to miss it."
Guidance counselor Linda Silver commented, "I appreciated and loved seeing so many parents as they helped to celebrate their children. Both the students and parents alike were so dressed up and enjoyed themselves a great deal!" The dance floor was packed the entire evening, as kids, teachers and parents danced together, a stark change to their typical daytime interactions, even forming an extended conga line. Bester Assistant Principal Donald Ansel beamed at the end of the night sharing, "I'm very proud of our school, students and staff. This is what this community and school is all about." At the end of the evening, all attendees gathered in the center of the dance floor and counted down to a symbolic new year one more time, and committed to new beginnings and promises for a brighter tomorrow with their family by their side.