It was a special school day and an even more exciting evening for Bester Elementary students and their families. Professional basketball team the "Harlem Ambassadors" shared stories of hope and resilience, as each player had accomplished great things through past adversity. Kids had a day filled with fun and character education, and an evening with family memories that will last a lifetime. Thanks to all who joined us!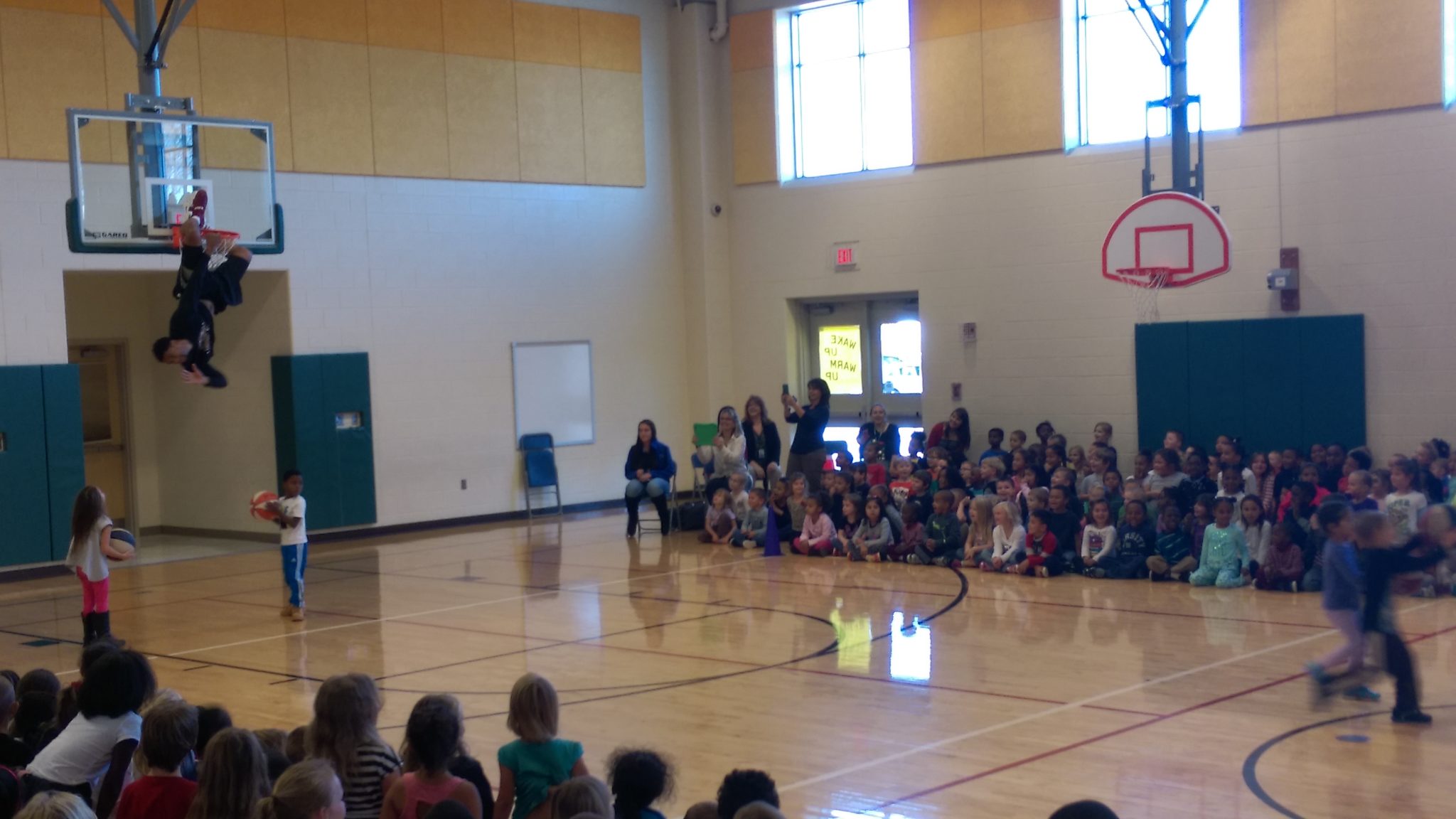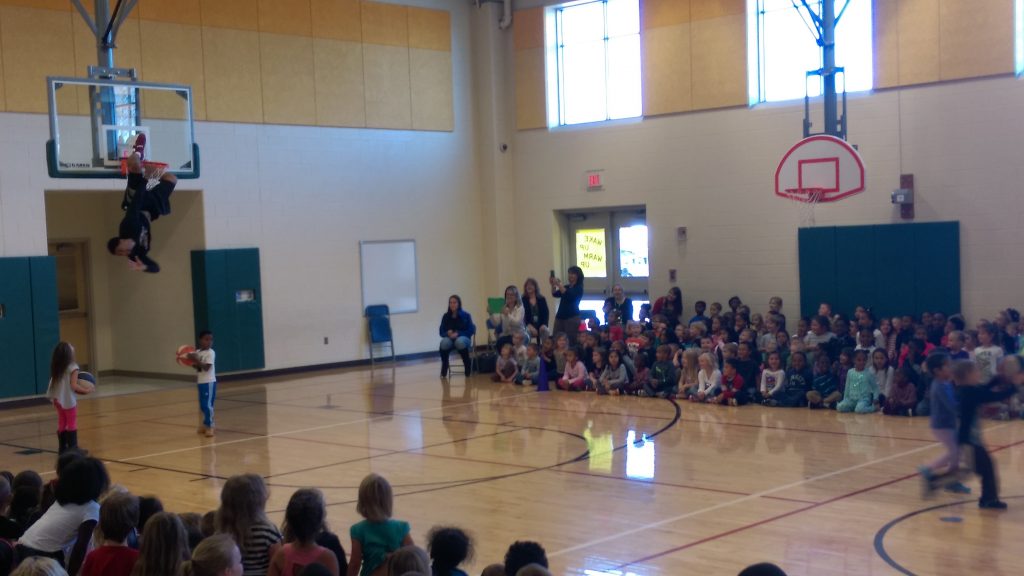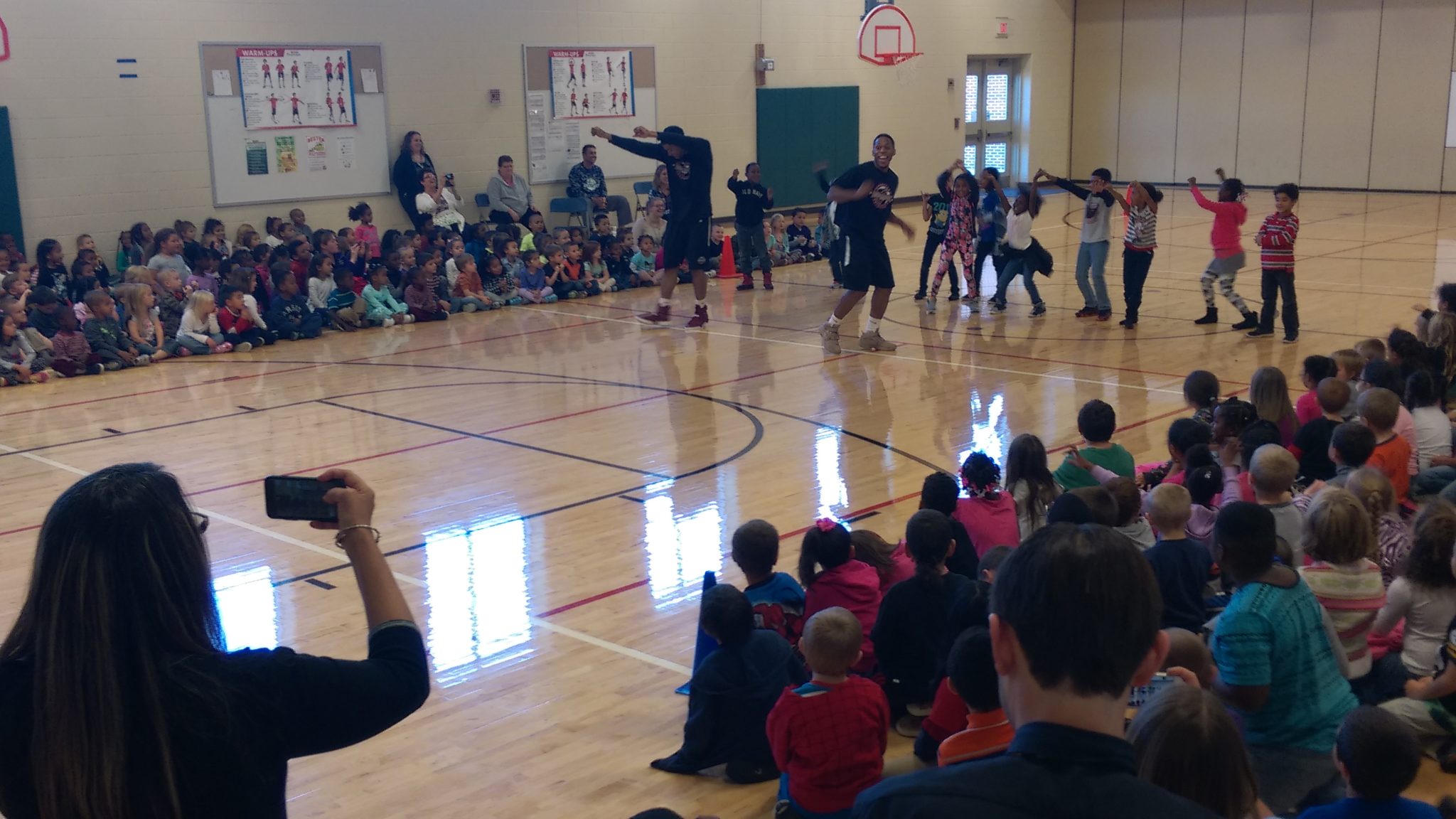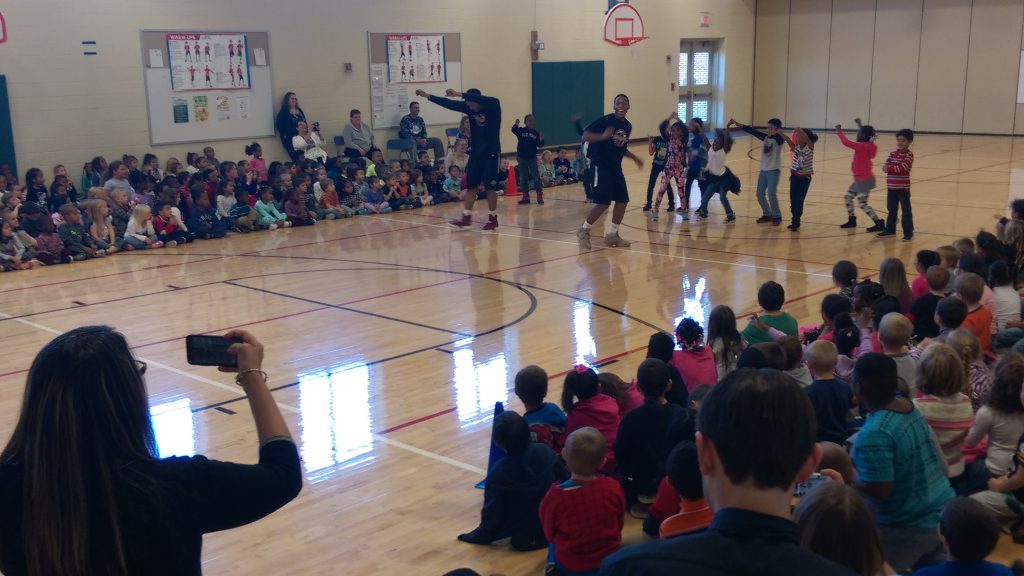 During the day there were two assemblies, one for Pre-K through 2nd grade, and the other for 3rd through 5th grade.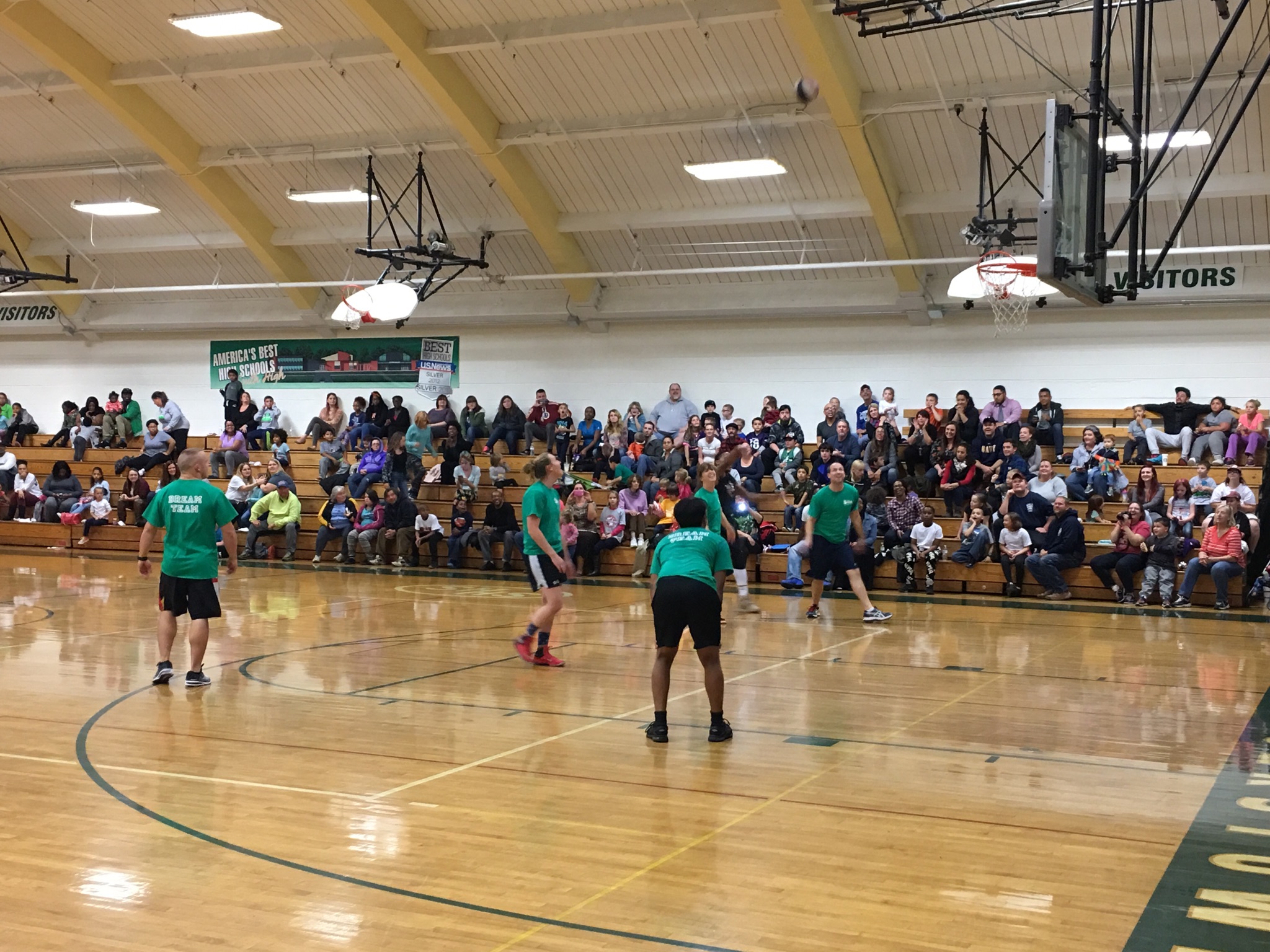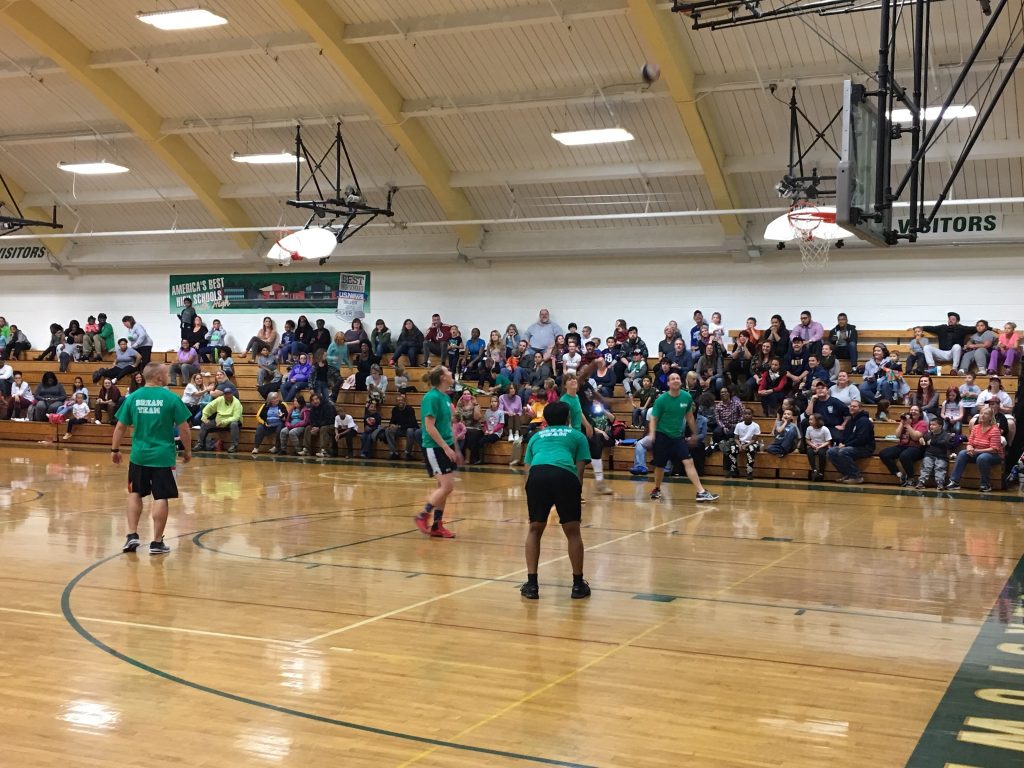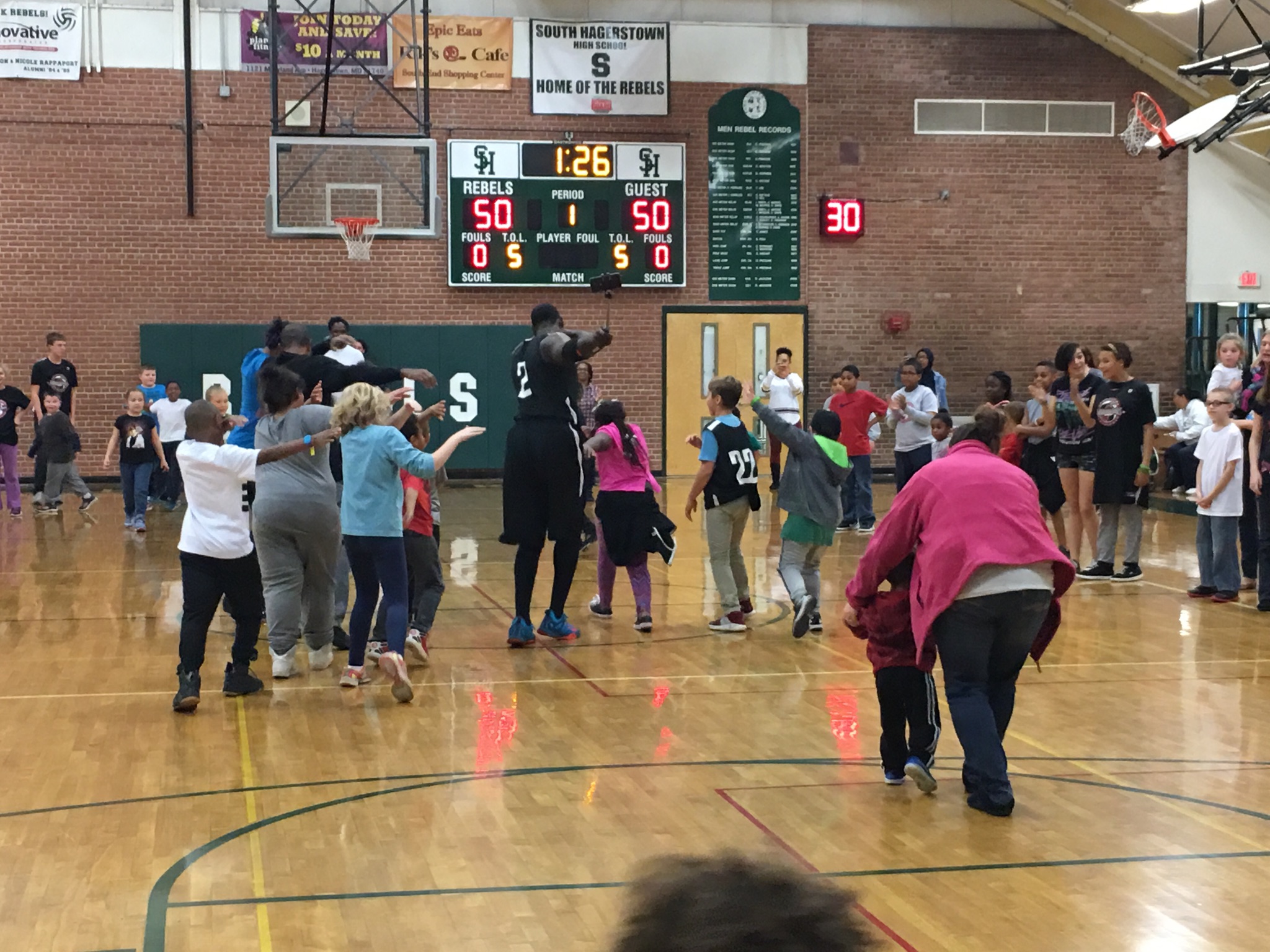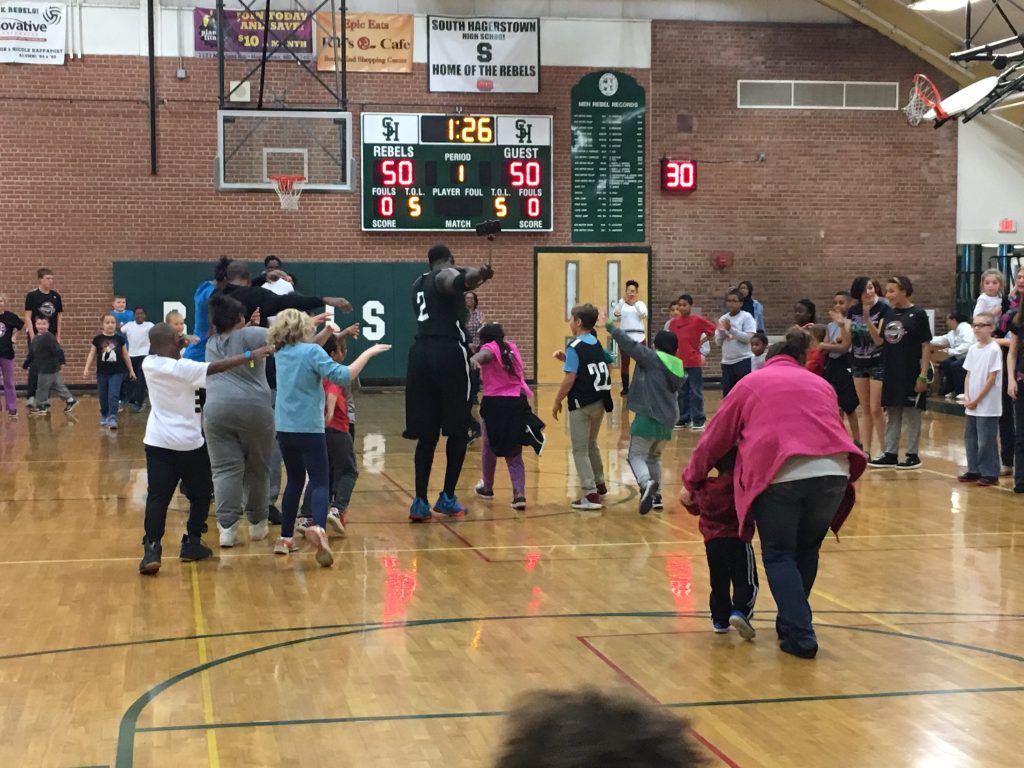 This evening, Bester took over South Hagerstown High Schools gymnasium for a fun filled game against the Bester All-Stars, which included school teachers and friends from the Bester Community of Hope.  Alexander Wright Jr. (above) of the Harlem Ambassadors leads members of the crowd through a dance line, while doing a "selfie dab". This was one of many times the game stopped for audience participation. Not to worry, the Bester All-Stars held their own, tying the game 52-52!