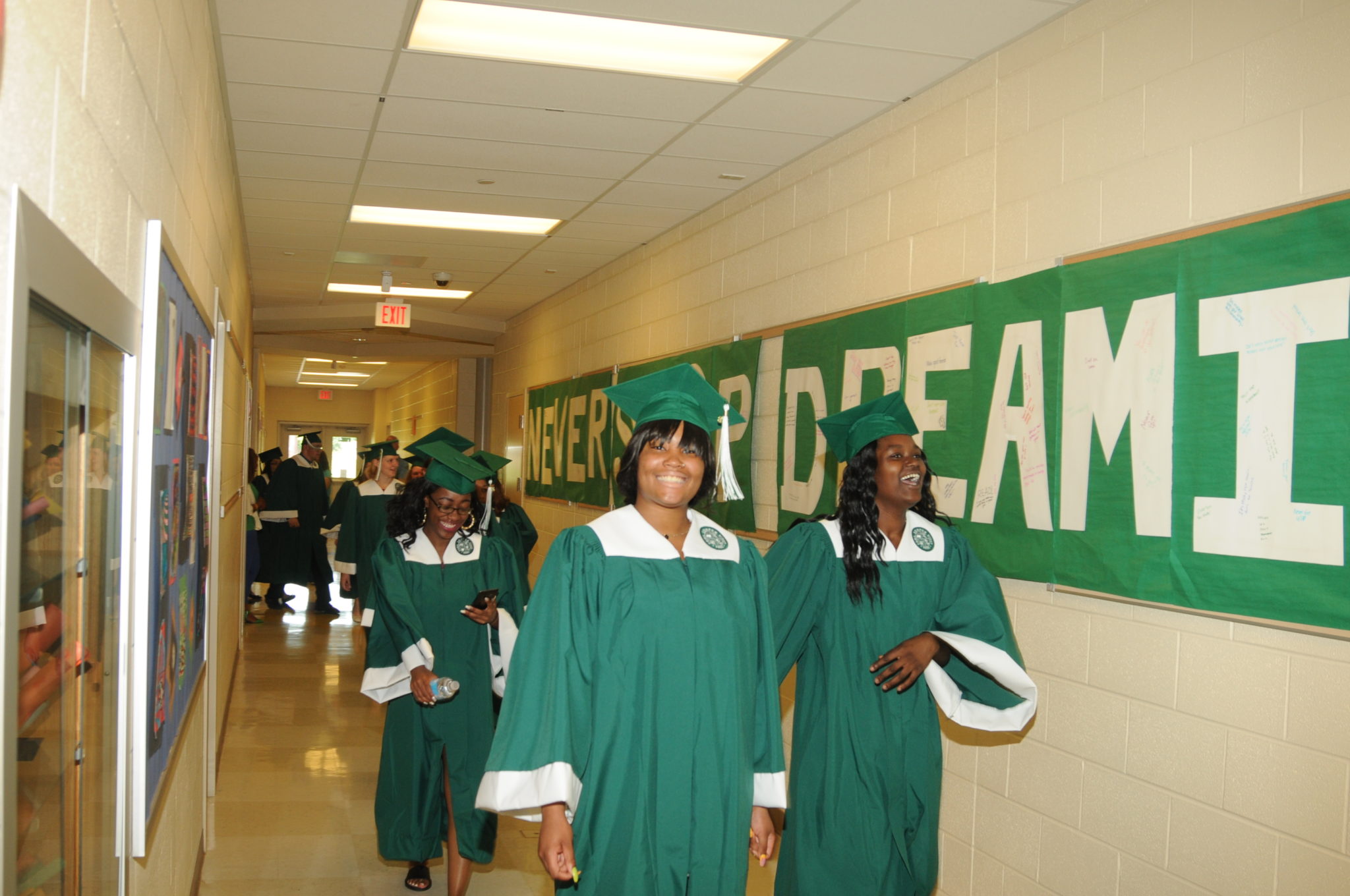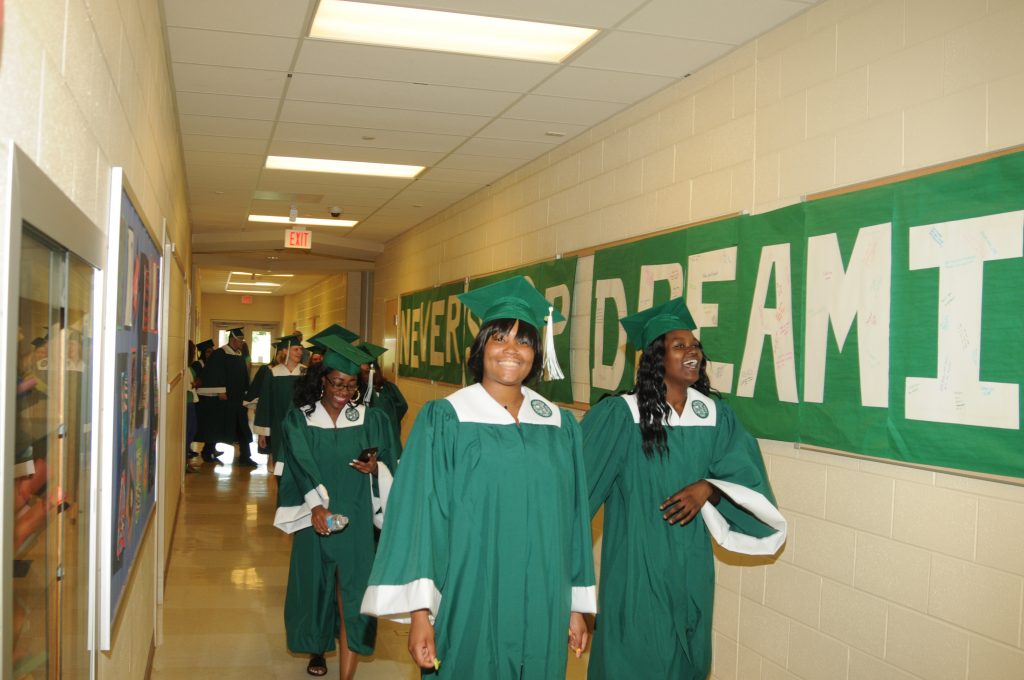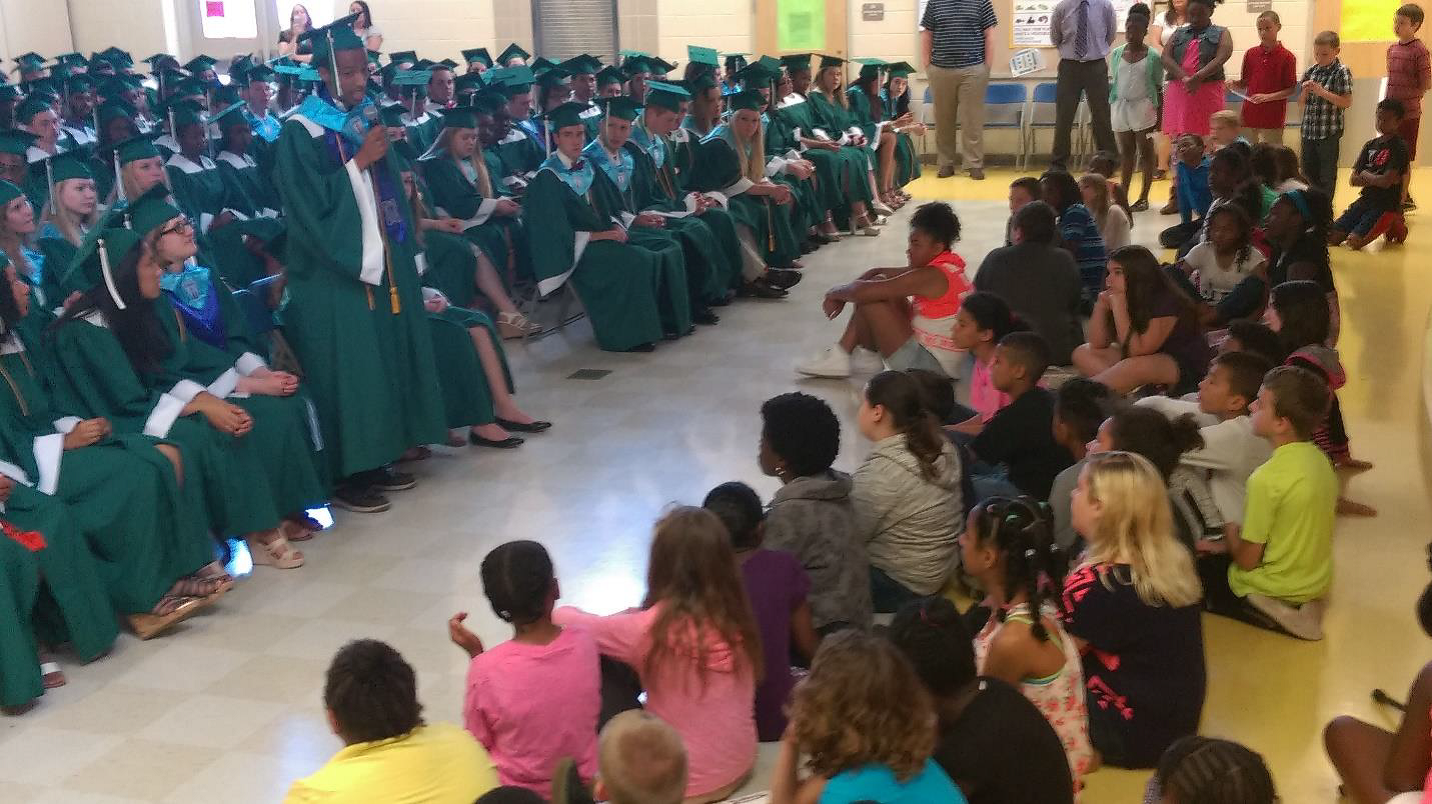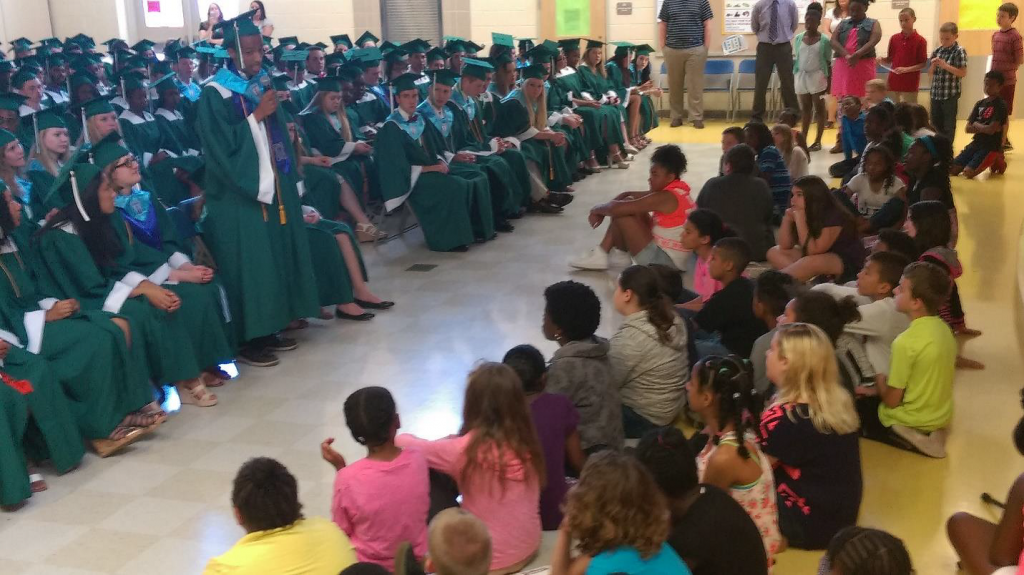 Looking back at the first half of 2016, as we have begun to build important community opportunities, we have been able to touch lives in many significant ways in the Bester neighborhood. One of the most poignant and memorable events took place on June 1, 2016. This year, a total of 268 students graduated from South High School in Hagerstown, MD and as seen in other communities across the country, the students of Bester Elementary School welcomed the graduating class of South High School with cheers, posters and pride as the seniors walked down the main halls of the school in their caps and gowns.   To a third grader, completing high school and graduating seems a lifetime away and to the graduating class, it all went by so quickly. Meanwhile, teachers who invested so much into these young minds are able to see the much needed return on their investment. For some of these young adults, it was a trip back in time as they previously attended the old Bester elementary school, and for all it was the opportunity to show that hard work, persistence and believing in your dreams pays off.
Following the walk through the school, an assembly was held where fifth grade students had the unique opportunity to pose their questions to the seniors who were able to give powerful feedback to their elementary school peers.  Valedictorian Emmanuel Teferi offered, "Continually set the bar high for yourself.  If you dream high and think this is impossible and too hard, it's good that it scares you, it means that you're challenging yourself.  My parents were Ethiopian immigrants with little opportunity and I remembered that and when I got to high school I took every shot I could take.  I'm happy to say because of that I'll be attending Princeton University this Fall.  This isn't unique to me, you can do this or whatever your dreams are, but just make sure you stick with them, work hard, and stay true to them."
When asked how they overcame adversity, one student responded by talking about the power of connection.  "My father passed away, people judged me on how I look or my grades, and a lot of things that helped me get through were bands and clubs that made you feel like people actually understood you.  So, if you want to feel welcome, join the band or a club because you'll always have someone to look up to whether it's a teacher or a friend.  No matter what you go through, you can overcome as long as your put yourself in the right place."
Bester Elementary students also asked "what kept you motivated" and "what would you do differently"?  Seniors responded by talking about the people who pushed them to work harder and being willing to take more risks despite the fear that holds them back.  One student stated "It's not always going to be the people that you expect that will put you down, but you have got to fight through it. It gets hard, I'm 6'3'', but life is going to hectic.  You've got to get those Jordan's on and dribble down that court".
As we move into the future with our community wide efforts, it will always be important to remember that when looking for local and long-term solutions, kids have the answers.