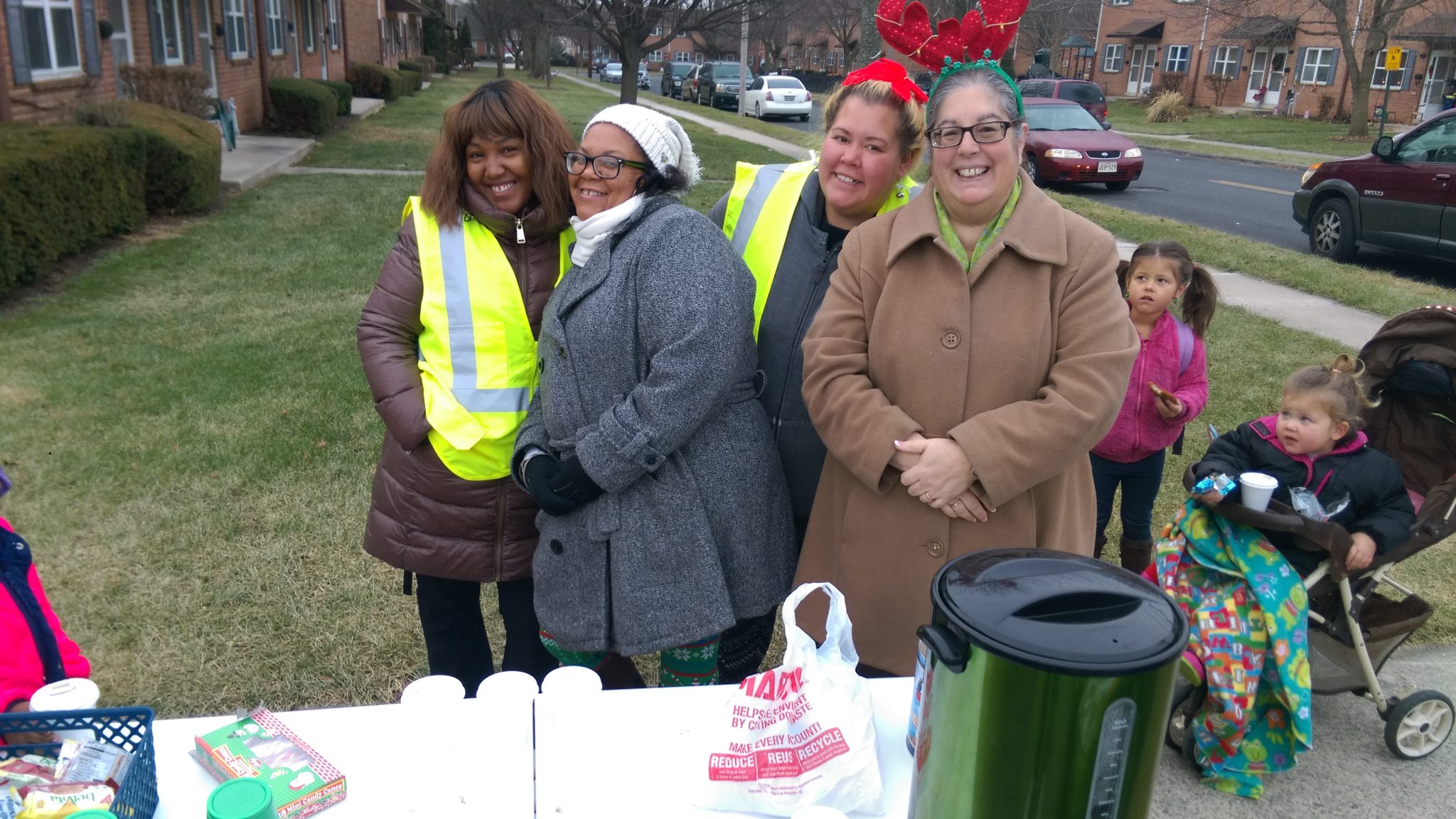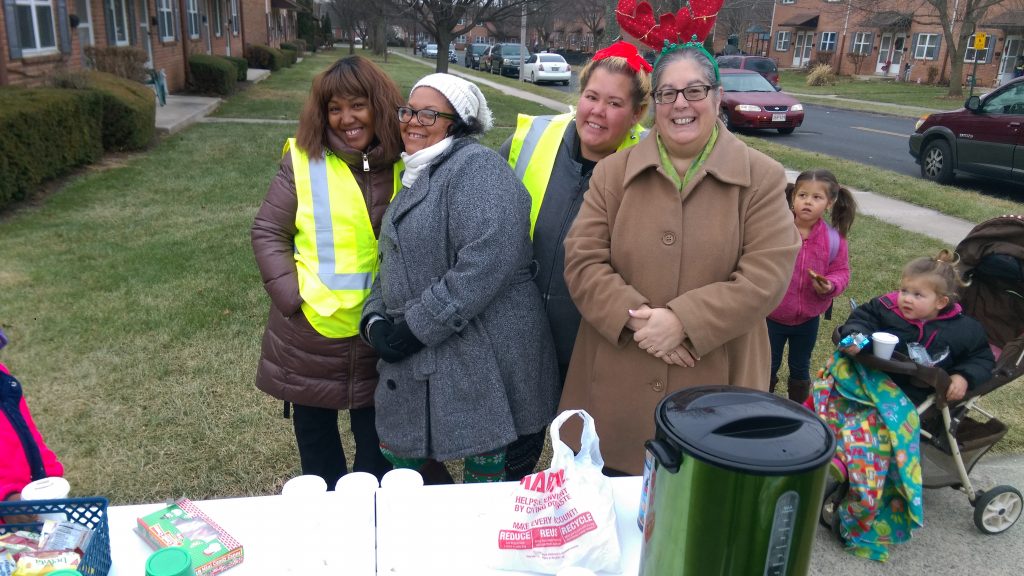 "Rudolph the red-nosed reindeer, had a very shiny nose, and if you ever saw it, you would even say it glows, LIKE A LIGHT BULB!" This past Wednesday students and parents on the Walking School Bus wrapped up the month of December singing Christmas carols and drinking hot chocolate served by leaders from local houses of faith in the Bester neighborhood. Members of Emmanuel United Methodist Church, New Life World Ministries, St. John's Lutheran, Hagerstown Church of the Brethren and Cumberland Valley Baptist Church all came together to support kids and families. As the students arrived to their "bus stop", a Bluetooth speaker played classic holiday songs, and one of the students arrived and said, "I had to come today because of the hot chocolate!" There were also smaller connections between community members and parents. We heard, "If you like to volunteer, swing by the church sometime, we're right up the road."
With the arrival of winter, the month of December saw a significant change in temperatures during the Walking School Bus, especially on December 13th when the wind chill hovered around zero degrees. Fortunately, it was the same date that we distributed hand warmers as well as new hats and mittens to all participants, made possible thanks to grant funding and local donations from the Young family and handmade offerings from The Quilt Shop at Traditions at White Swan. As we arrived at the school entrance several other kids were huddled up and shivering in the cold so kids turned to the neighborhood ambassadors and asked, "Do you have more?" Luckily there was an abundance so all who needed them were able to receive them.
Throughout the month of December kids couldn't contain their excitement for the upcoming holiday and the activities reflected the season with a Christmas tree cup stacking speed challenge and Cookie Face, where you place a Christmas cookie on your forehead and attempt to eat it hands free! One of the kids at Frederick Manor shouted, "This is hard! You try it!" This month we had four raffle prize winners of select sporting goods items to encourage healthy play: Kaydence Plummer, Ayden Robey, Josiah Davis and Maleana McDaniel. Way to go!  Next month we're excited to be able to give away two new fitness trackers and have activities themed around the 2018 Winter Olympics in Pyeongchang, the more you walk the more chances to win on the Walking School Bus!
The Walking School Bus is a monthly parent-led effort managed by Bester Community of Hope (BCOH) and sponsored by a generous grant funded by the Washington County Health Department. BCOH is an initiative of San Mar Family & Community Services and is possible due to the generosity of many partners, including the Fletcher Foundation, the Washington County Department of Social Services and Casey Family Programs. If you have interest in helping, we'd still like to hear from you and find ways we can partner to help kids and families get connected! Email us at connect@besterhope.org or call 240-513-6370!