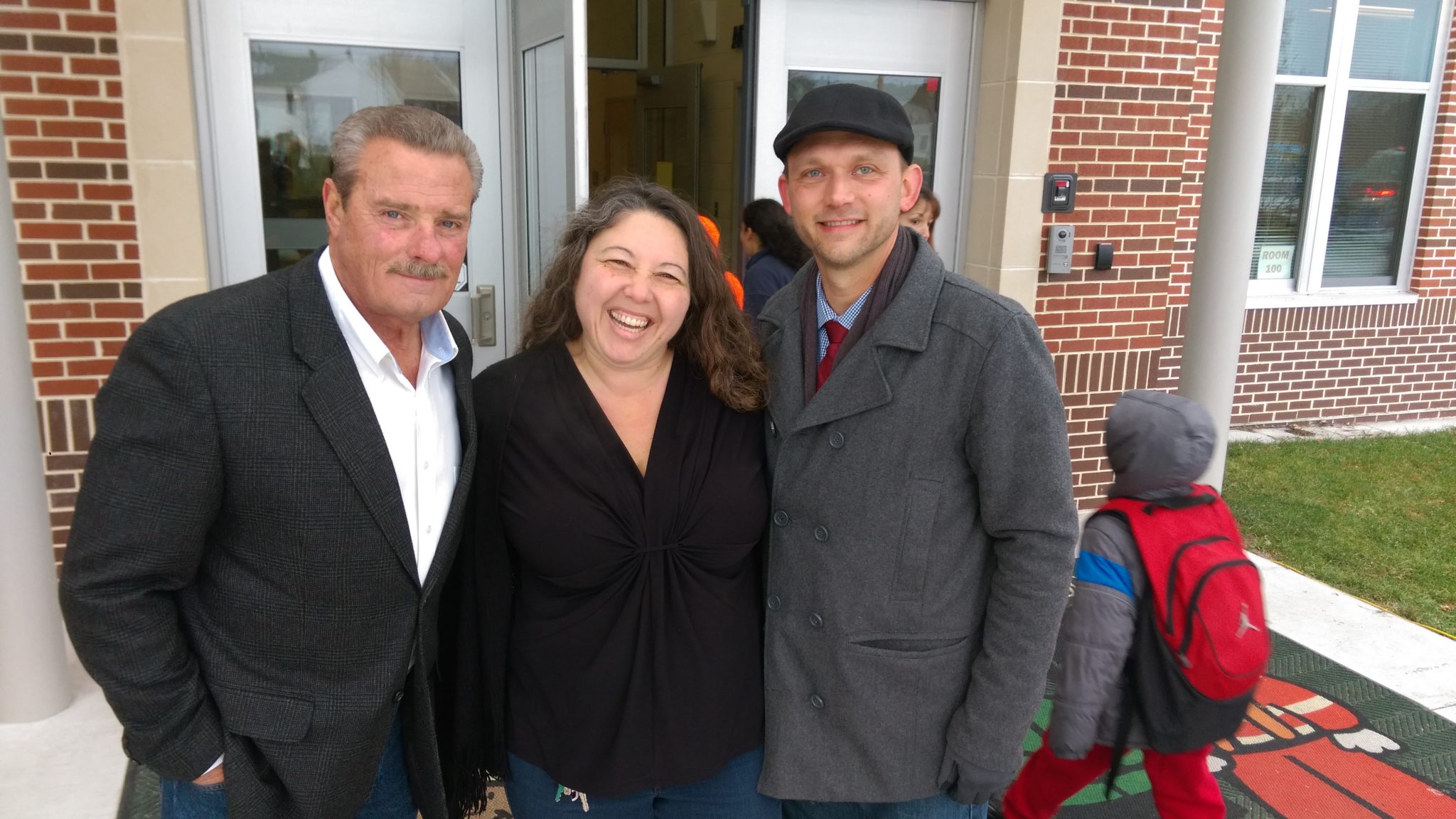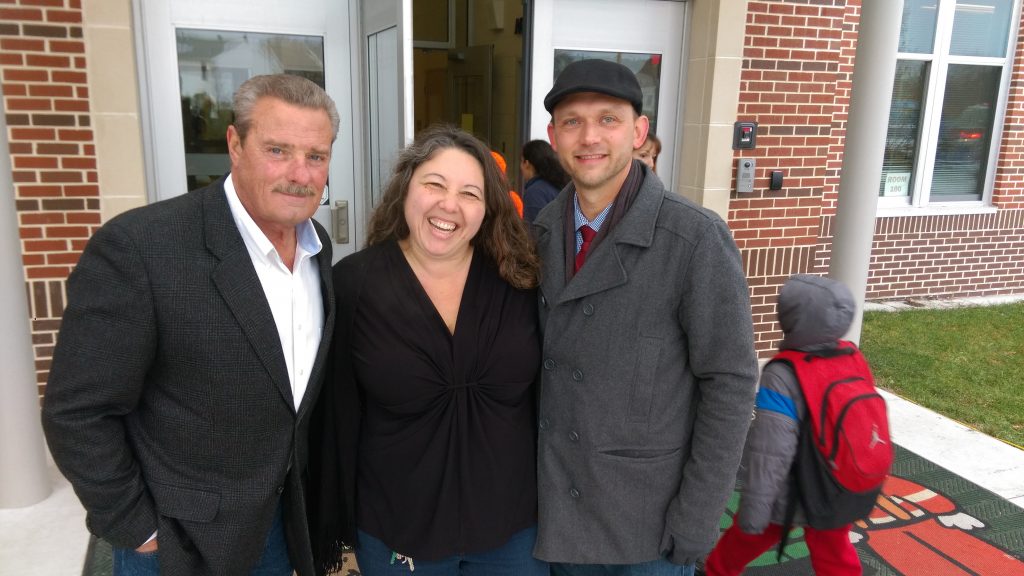 It was a cold Monday morning to begin a new school week following the Thanksgiving holiday, but thanks to the efforts of Bester Elementary PTA parent Kay Papeskov, the first steps were taken toward a new idea to bring community members alongside the children and families of the school, to encourage school attendance and a stronger culture of camaraderie and kindness in the neighborhood.
Mayor Elect Bruchey was joined by Washington County Public Schools Superintendent Dr. Clayton Wilcox to walk to school from Hager Park with excited students down Mill Street, while Mayor Gysberts led a group of families from Memorial Park. Both groups were escorted by members of the Hagerstown Police Department and the 2nd Battalion Hagerstown Fire Department, including fire engines and police vehicles. Both groups met at the main entrance to Bester Elementary to give words of encouragement to students about the importance of regular school attendance and being kind to each other. There to model that behavior first hand were Bruchey and Gysberts, who were united in their support of Bester's children, and of each other. Together they signed a pair of commemorative shoes along with Superintendent Wilcox and Bester Principal Kristi Bachtell to display as an ongoing reminder to students, that accomplishing dreams starts one step at a time.
Mayor Gysberts commented later, "Being a part of today, it warmed my soul." During a time in our country where there are many differences often highlighted and that often appear overwhelming, Hagerstown's leadership showed us that we all have things in common to go along with those differences, and all of us can start with the belief that children and families are the priority and ask locally, "What can I do to make a difference?"
In the Bester school district, the vast majority of students walk to school, sometimes at quite a distance and in challenging conditions. The event on Monday was an important way to build unity and community collaboration as well as highlight some key efforts occurring in the school and around the Bester community including: emphasizing school attendance, showing children that the community at-large cares about their success, and to tie in to Positive Behavioral Interventions and Supports (PBIS) programming occurring at the school around the idea of "Choose Kind" and the book "Wonder".
The Bester PTA hopes to use this day to catalyze an ongoing effort where the community can support families who walk to school. Are you or your organization interested in helping with a future monthly walk to school event at Bester? Let Bester Community of Hope know, we'd love to have you involved!
Our special thanks to Mayor Gysberts and Mayor Elect Bruchey, who worked together and both demonstrated leadership, kindness and unity. We are proud to be a part of this great neighborhood and today represented a reason to be hopeful during this holiday season, one step at a time.