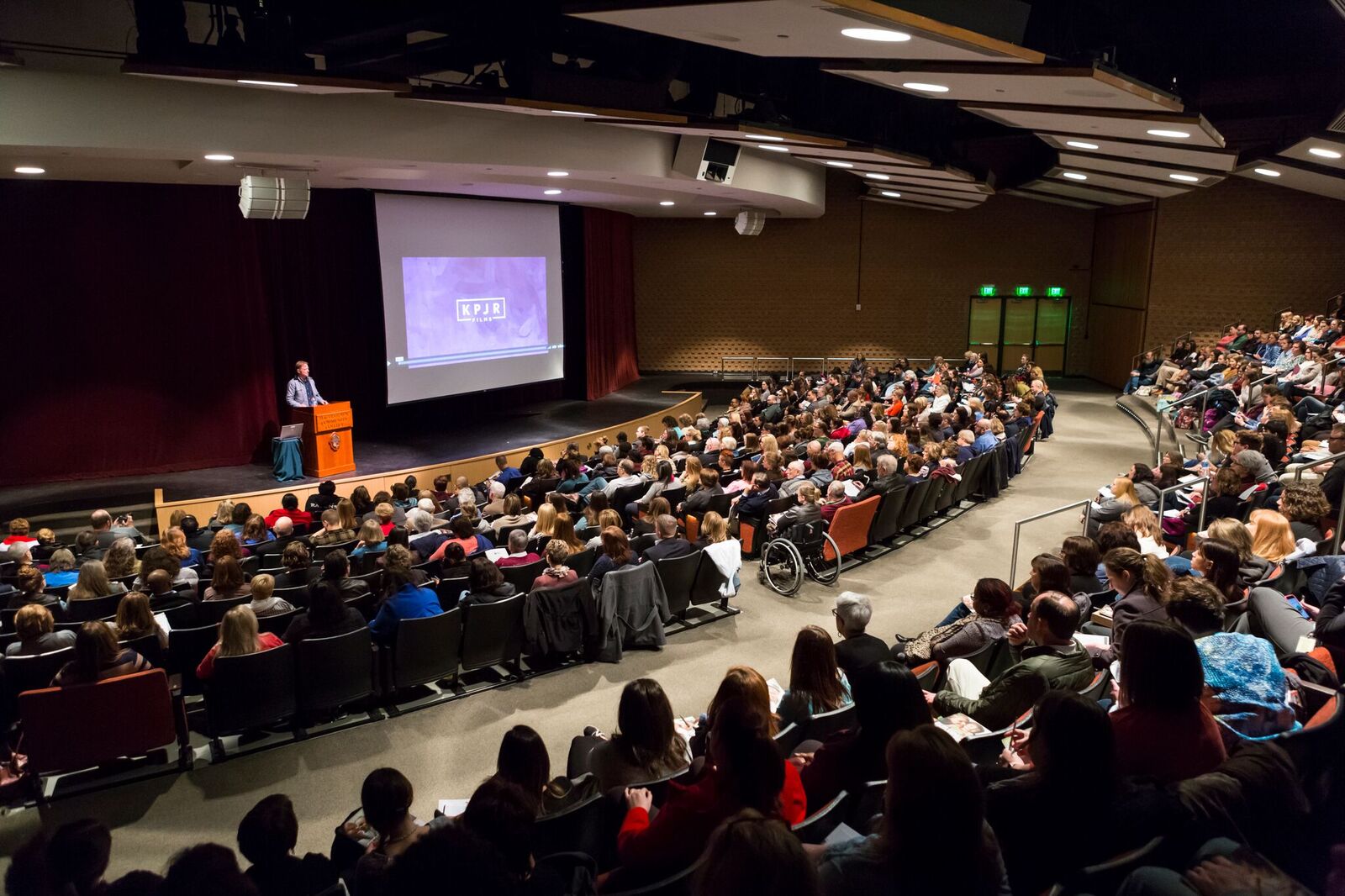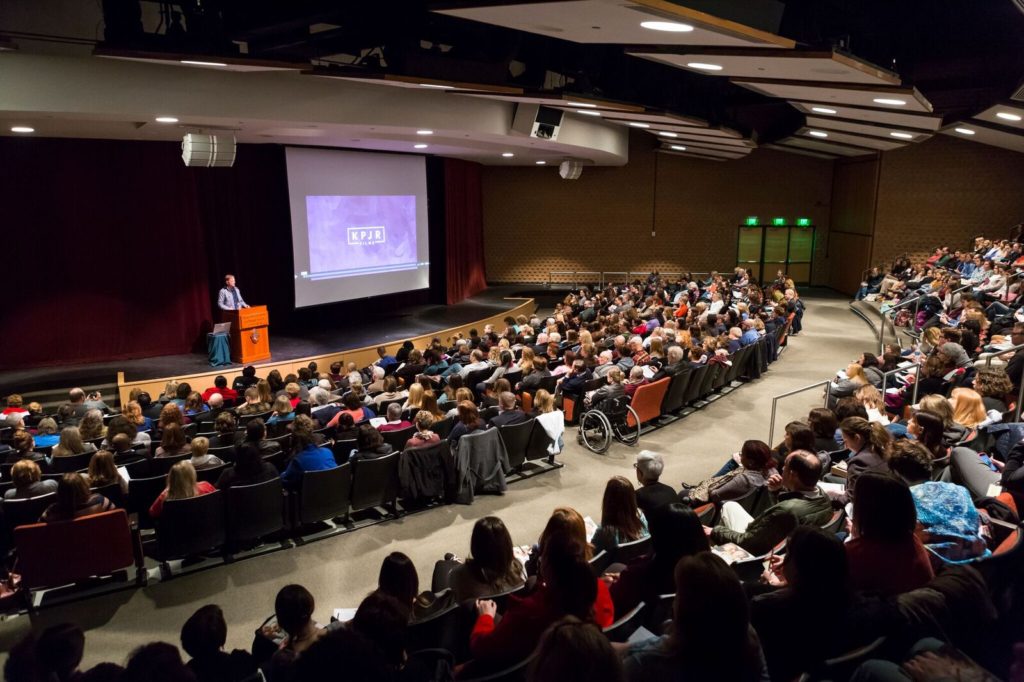 Close to 500 attendees packed the Kepler Theater Friday morning March 24th on the campus of Hagerstown Community College for the sold out event "Building Resilience", an event organized by the San Mar Initiative, Bester Community of Hope. Following two successful events in 2016 focused on trauma informed practices, the training focused on the next steps of a community wide discussion to build greater awareness and implementation of beliefs and strategies bringing positive outcomes for children and families living in vulnerable communities.
The event began with a special screening of the documentary "Resilience: The Biology of Stress and the Science of Hope" where attendees could develop a deeper understanding of the theory behind the Adverse Childhood Experience (ACE) study and see practice implementation in a variety of settings. Afterwards, the audience welcomed Resilience director James Redford, who was able to describe his experiences filming Paper Tigers, at Lincoln Alternative High School in Walla Walla, Washington. Redford used the platform to show vignettes of teachers and counselors describing situations where they used common sense relational approaches to get on the level of their students and break through the pain and struggles of their past experiences.
The second speaker was Dr. Lonise Bias, who gave a powerful and stirring speech regarding loss and overcoming tremendous adversity, finding power in the opportunity to serve others in need. Focusing on messages of what is possible and having faith in what can be when serving children, she implored the crowd to have hope and understand that "our children are reachable, teachable, lovable and savable!" Her focus was to encourage audience members to take advantage of their opportunity with families, that "Now is the time, we can't wait until they fall!"
Closing the event was child welfare expert and pastor of Shiloh Baptist Church in Trenton, New Jersey, Reverend Darrell Armstrong. Over the course of his speech Rev. Armstrong provided important statistics and background information on the implications of race in America and its direct impact on entry into a variety of systems such as prisons and social services. He also told his personal story of survival in the Los Angeles foster care system and his experience as a young child navigating foster homes and being faced with ongoing family struggles. His story was highlighted by the positive impact of a significant relationship, for him that of a social worker, who made the difference in his life as he ultimately beat the odds and graduated from Stanford University and Princeton Theological Seminary.
This event was made possible through the generosity and support of a variety of sponsors and partners including the Washington County Department of Social Services, Alice Virginia and David W. Fletcher Foundation and Casey Family Programs.