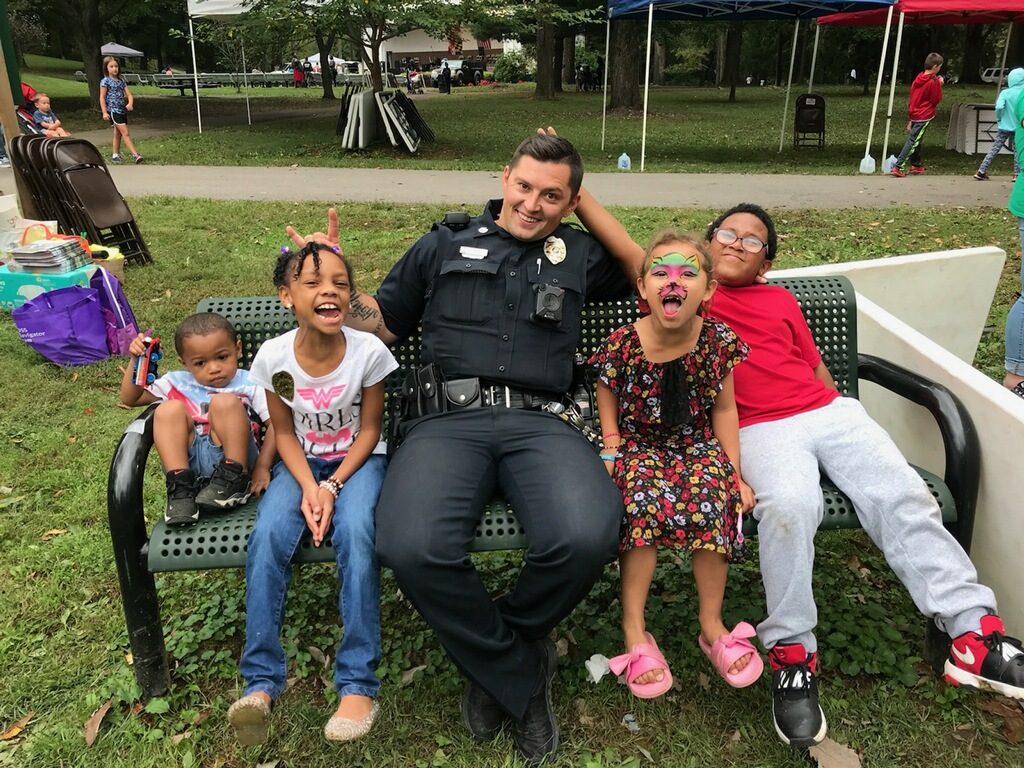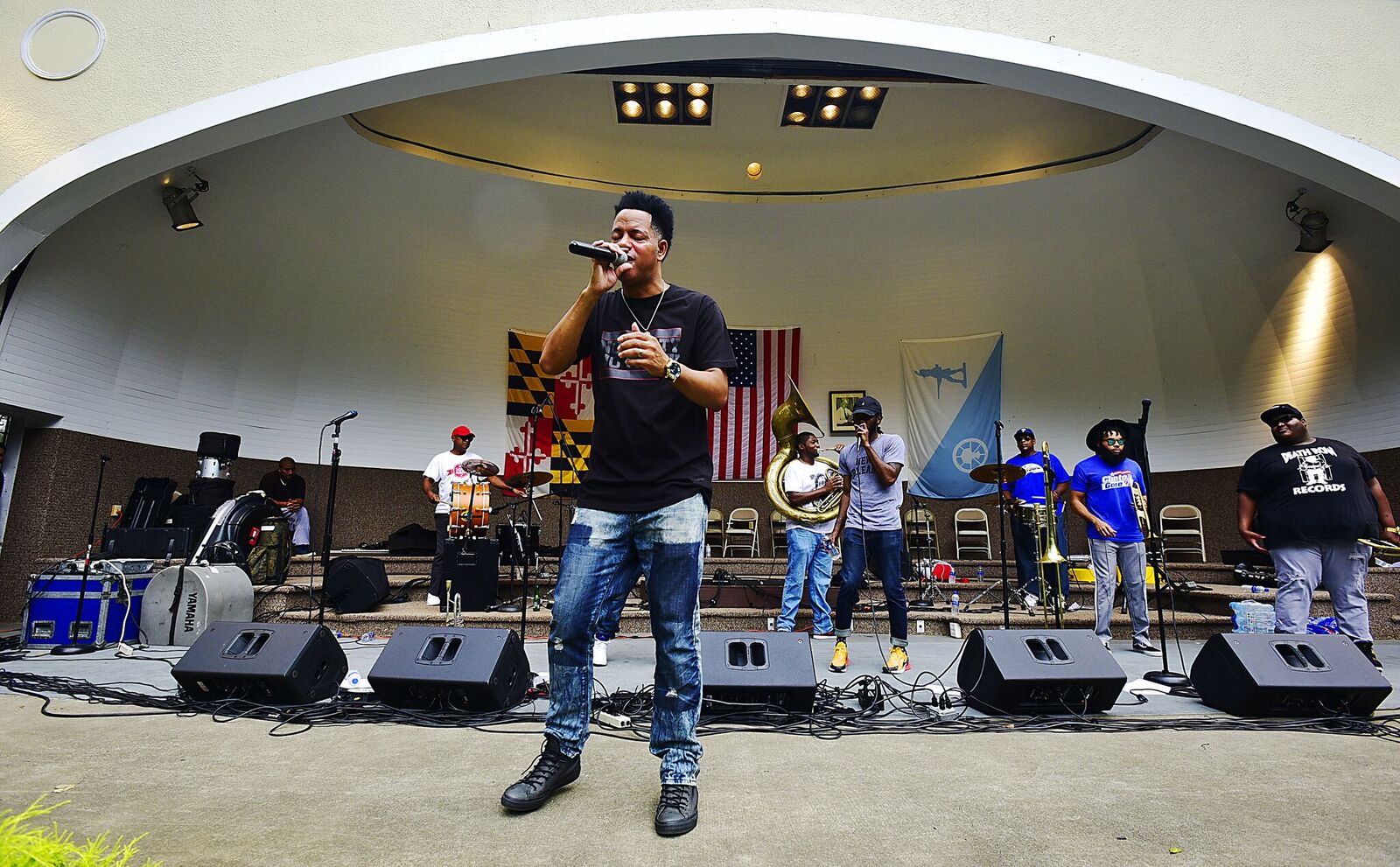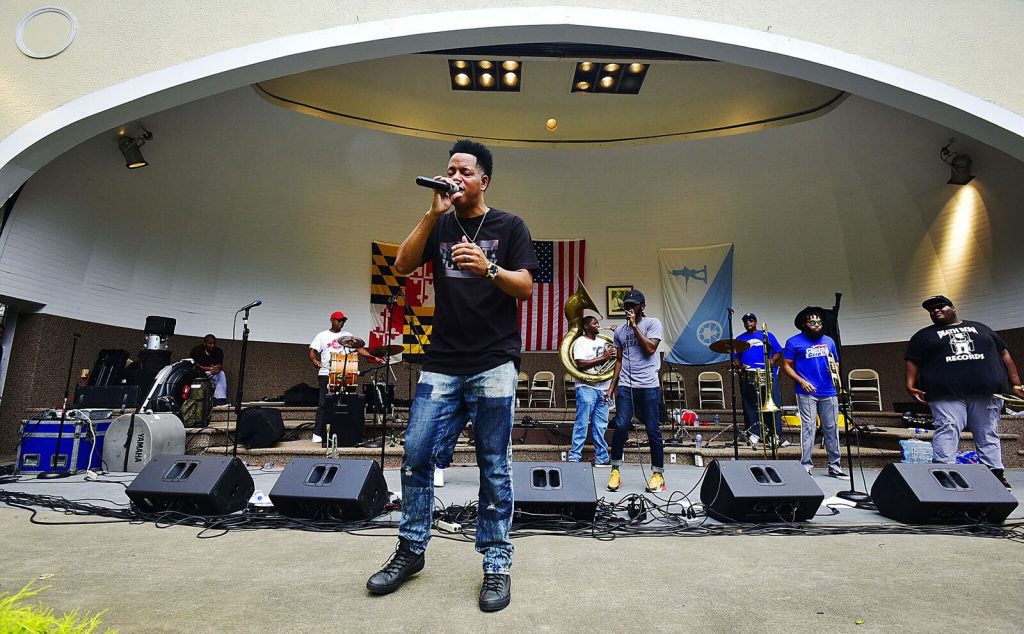 At the third annual South Side Community Block Party, the San Mar initiative Bester Community of Hope brought together a massive celebration focused on families and neighborhoods at beautiful City Park. Fall temperatures and the first dry Saturday in weeks brought a constant stream of close to 2,000 children, families and members of the general public.  The event offered something for everyone, but the primary goal for organizers was to create social connections in the neighborhood.  Bester Community of Hope Director Jennifer Younker explained, "Life is stressful and raising a family is tough. This event is about coming together as a community and having fun! Having our community providers present allows us to build a network of support that is important for every family."
Headlined by musical act The Soul Rebels from New Orleans, and The Chuck Brown Band from Washington D.C. performing at the Peter Buys Band Shell, there was a constant stream of eclectic music for audiences to enjoy "I think of one of the great things about this event was the diversity and the togetherness was truly beautiful," explained Soul Rebels touring manager Anderson Ireland.  Almost forty community resource vendors were present sharing various information on resources available to the public that ranged from social services, health and neighborhood coalitions of community residents. Anthony Bostic is an active resident in his neighborhood through a variety of personal and professional affiliations, and he was onsite providing resident's information regarding the program Dad's Connection as a part of the Washington County Department of Social Services Family Center. "This is the best one yet.  It's the right place, the right lay out. You guys took over City Park!" Community organization "It's a Blessing to be a Blessing" prepared and served a free meal to close to 1000 people. Director Dierdre Norris, Hagerstown's own version of Bea Gaddy, brought her mission of love and support to the event for the second straight year to the delight of those eating her prepared tasting plates.
Bester Community of Hope staff and South Hagerstown High School volunteers manned a variety of carnival games including a dunk tank, sledgehammer, speed pitch and a very popular laser tag course. "I liked playing the games," Jaydin explained, while his mother Amber continued by saying the best part was, "Spending time with my family." Nearby, members of Old Line Garrison 501st Legion volunteered two Star Wars Stormtroopers, and combined with a meet and greet with members of the Paw Patrol, kids and adults alike were star struck! Hagerstown Police Department community resource officer Mark Morris explained, "This is a nice event because there was a lot of opportunity for people to come out and see what is available to them. And I got to take pictures with Storm Troopers! Doesn't get much better than that!" The event covered a large area of City Park, including allowing free access to the City Park Train museum with barrel rides, as well as free paddleboat rides on the City Park Lake facilitated by River & Trail Outfitters.
Mr. Anthony of the Boy Scouts was onsite as a community vendor and is known for his booming voice, the kind you need to wrangle lots of high energy kids. "This right here is my favorite table at this event (bike helmet giveaway)!  You guys take an amazing community day and give it purpose and that's why you matter in this town."  San Mar CEO Keith Fanjoy explained, "We've been involved in a formal partnership with families of this neighborhood dating back to 2014, and we're so excited to see the continued growth and revitalization of this corner of Hagerstown. When you take the time to listen and genuinely respond to what the community desires you see the success of activities like today. There is no question that the South Side is on the rise."
Photography provided by Kevin Gilbert