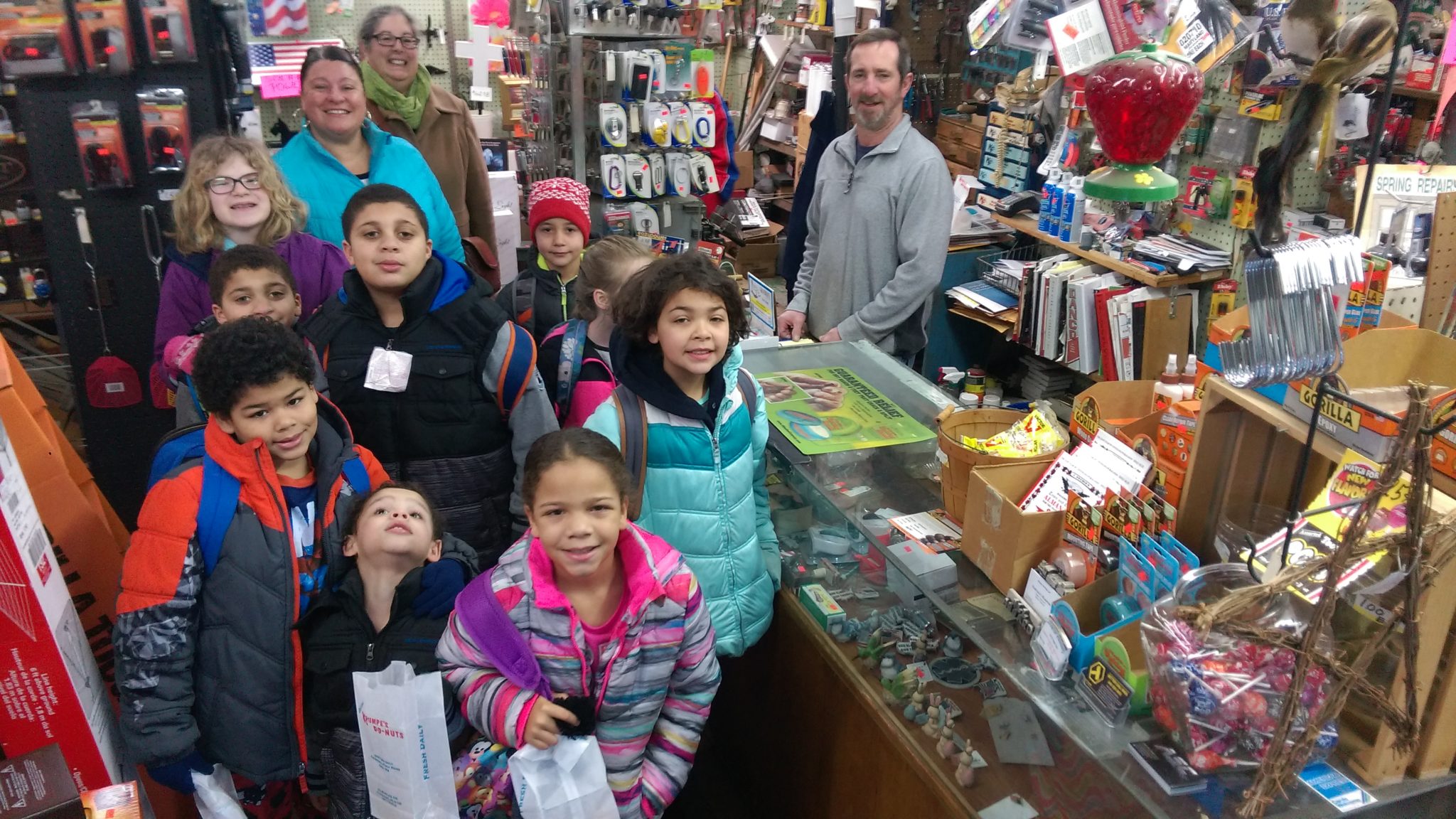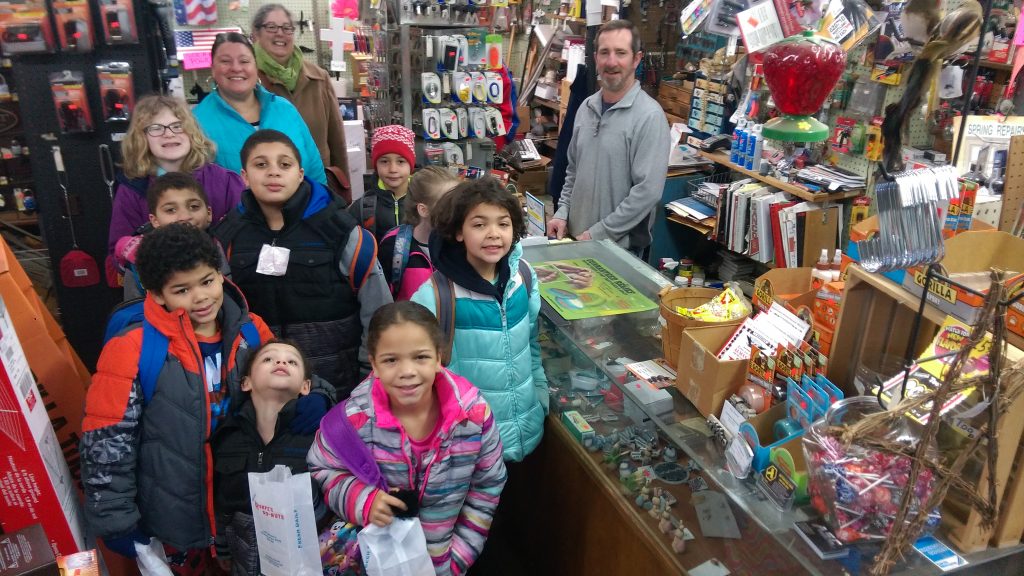 The third installment of the monthly walk to school effort linked local businesses in the Bester district with children walking to school on a chilly January morning. Traveling from each of the four corners of the community, children and families met at either Pope Tire, G & G grill, Startzman's Hardware or the corner opposite of Advance Auto Body. Upon arriving each child received a bag of donut holes from the popular local business Krumpe's Donuts as well as a pair of gloves from Bester Community of Hope.
During the walk, with temperatures just over 30 degrees, G & G grill brought the people eating donuts outside their location to have free hot chocolate inside the warm restaurant. The twenty people at Starzman's huddled inside the store enjoying the heat and checking out all the cool trinkets and merchandise. The families meeting at Pope Tire traveled down Mulberry Street on their walk to school, one parent commented," "She actually got up and got moving because she wanted to come here for donuts.  I'm usually pushing her out the door!" It wasn't just the kids having fun, Janet who was a volunteer at the Advance Auto Body site, said, "I want to do this next month too!"
Bester Elementary's Walking School Bus is an ongoing effort is a monthly parent-led effort focused on attendance, supported by community partners including the Bester Community of Hope. Interested in participating or have great ideas for a fun theme? Let us know at 240-513-6370 or by e-mail at connect@besterhope.org. See you next month!