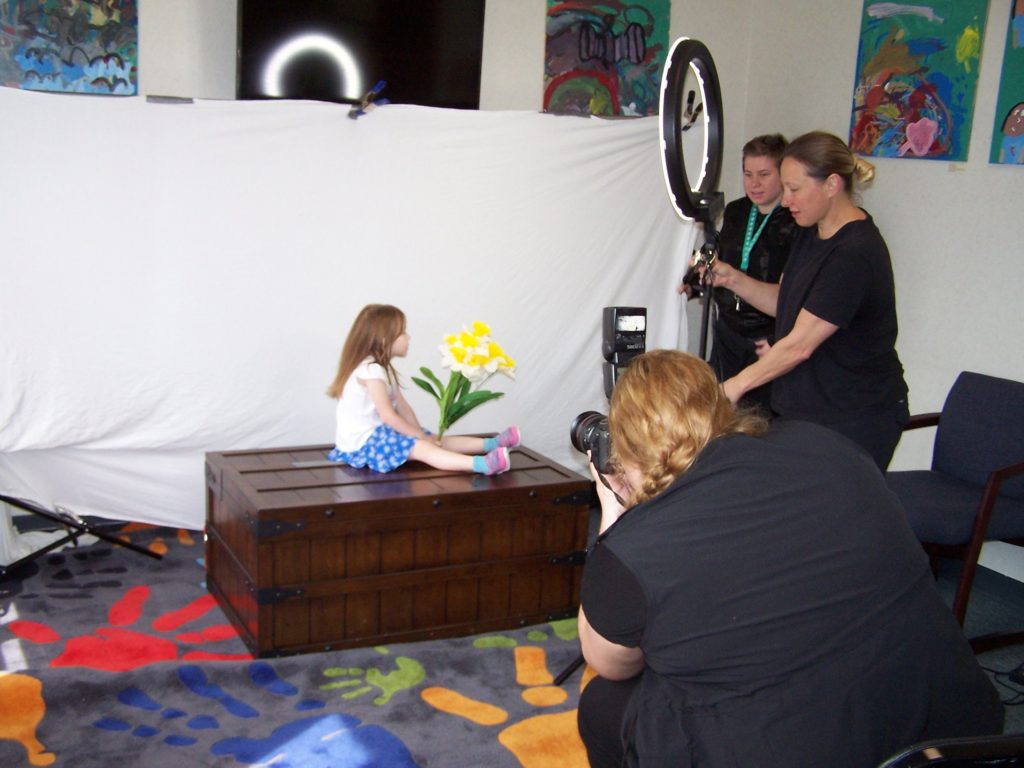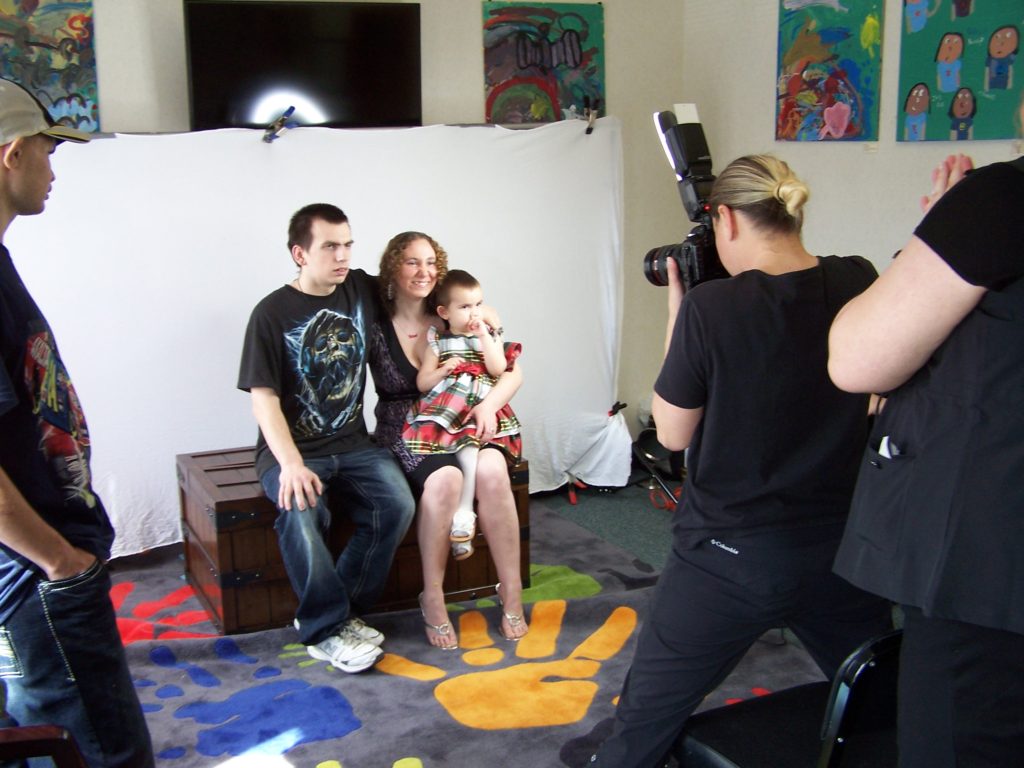 Bester Community of Hope hosted twelve local families with their children on Wednesday April 12th, as our Mill Street office filled with fifty five individuals for a fun free day of activities and family photos. The day was designed around the five protective factors that strengthen and support families: social connections, concrete supports, social and emotional competence of children, knowledge of parenting and child development and parental resilience.
For many years, San Mar has benefited from a partnership with Lanie Kinze and her team at Crystal Lenz Photography, who donated free photography services for all families on Wednesday. Each family will receive an assortment of photos in the coming weeks as well as a larger family photograph during the week of Mother's day. This activity emphasized the power of family and the importance of social connections.
The parenting knowledge and child development station provided supportive information on individual milestones and internet safety and empowered parents to identify their child's milestones and how to prepare them for upcoming tasks. Parents shared ideas such as: What kinds of things make your child happy? What does your child do best? What do you like about being a parent? Kids were nearby and perked up with pride when parents had positive things to say about them.
To demonstrate characteristics of strong families, each person designed their own flower to represent themselves and their own unique role in supporting their strong family. To demonstrate parental resiliency each parent made a wheel of coping mechanisms for stress reduction. They enjoyed each other's company and conversed about their different experiences.
Volunteer Terri Siefert read the story of "Tucker the Turtle" who learns coping skills to demonstrate the value of social & emotional competence of children. Families were given information on local activities, a basket of household supplies and a bag of pizza-making supplies emphasizing concrete supports. Kids also received Easter baskets coordinated by an exchange student named Janet and her host parent George Phillippi.
Each family was given a family activity book to promote continued growth focused on strengths and many of the families expressed sincere appreciation for the fun day. One parent said, "I moved here six years ago and it's been okay other than drugs on my street. I've been keeping my kids away from it but it makes it hard for them to not have fun outside. It's great to be able to go outside and take pictures and have fun together."
Do you live in the Bester neighborhood and want to get involved in helping build a stronger community for families? Stop by 370 Mill St or give us a call at 240-513-6370!