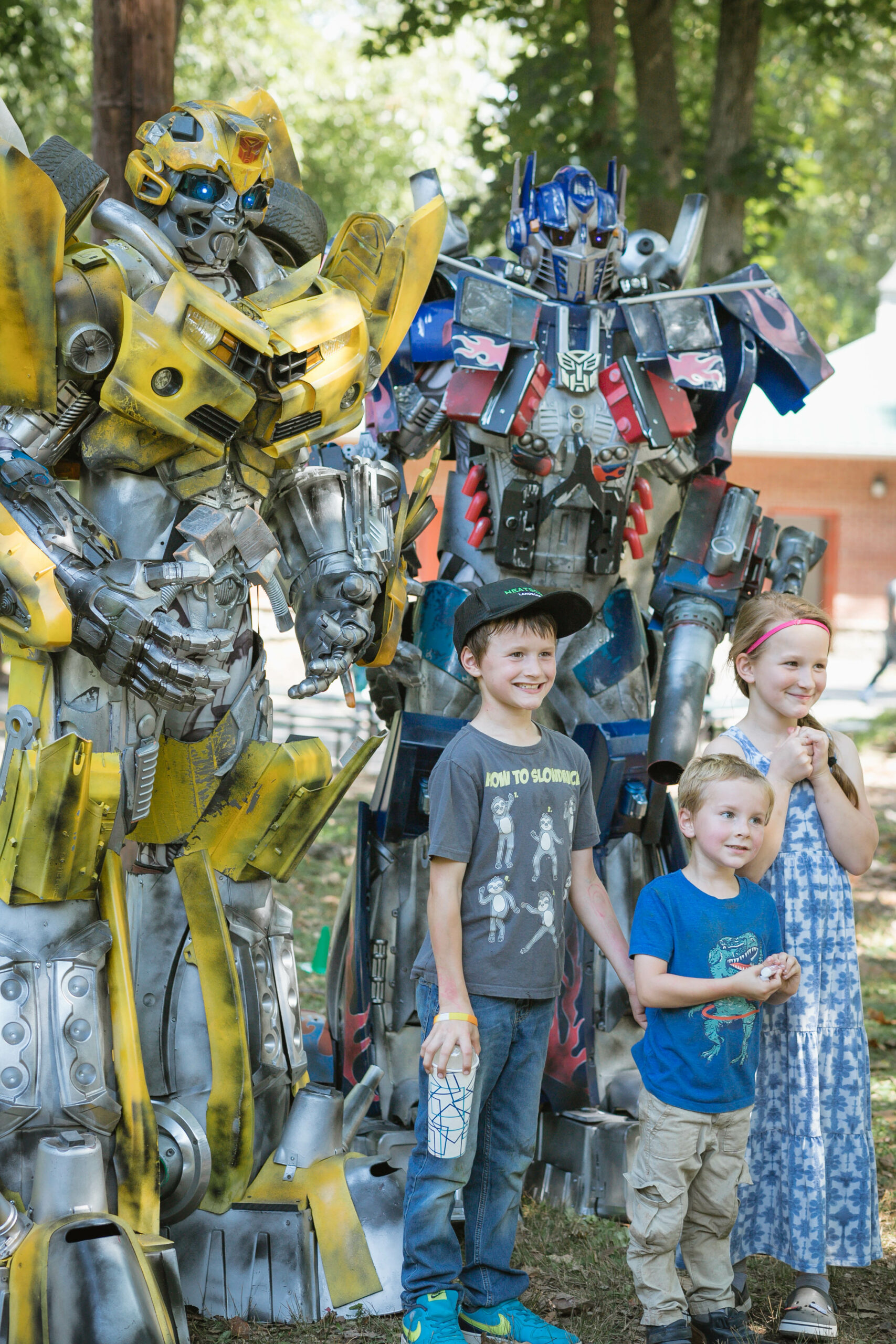 "A fun-filled family day!" is how participants described the 6th Annual South End Community Block Party that took over Hagerstown City Park on Saturday September 18th. The event, hosted by Bester Community of Hope, not only celebrated the vibrancy, diversity, strength, and resiliency of the South End community but also offered opportunities for connectedness and support.
DJ K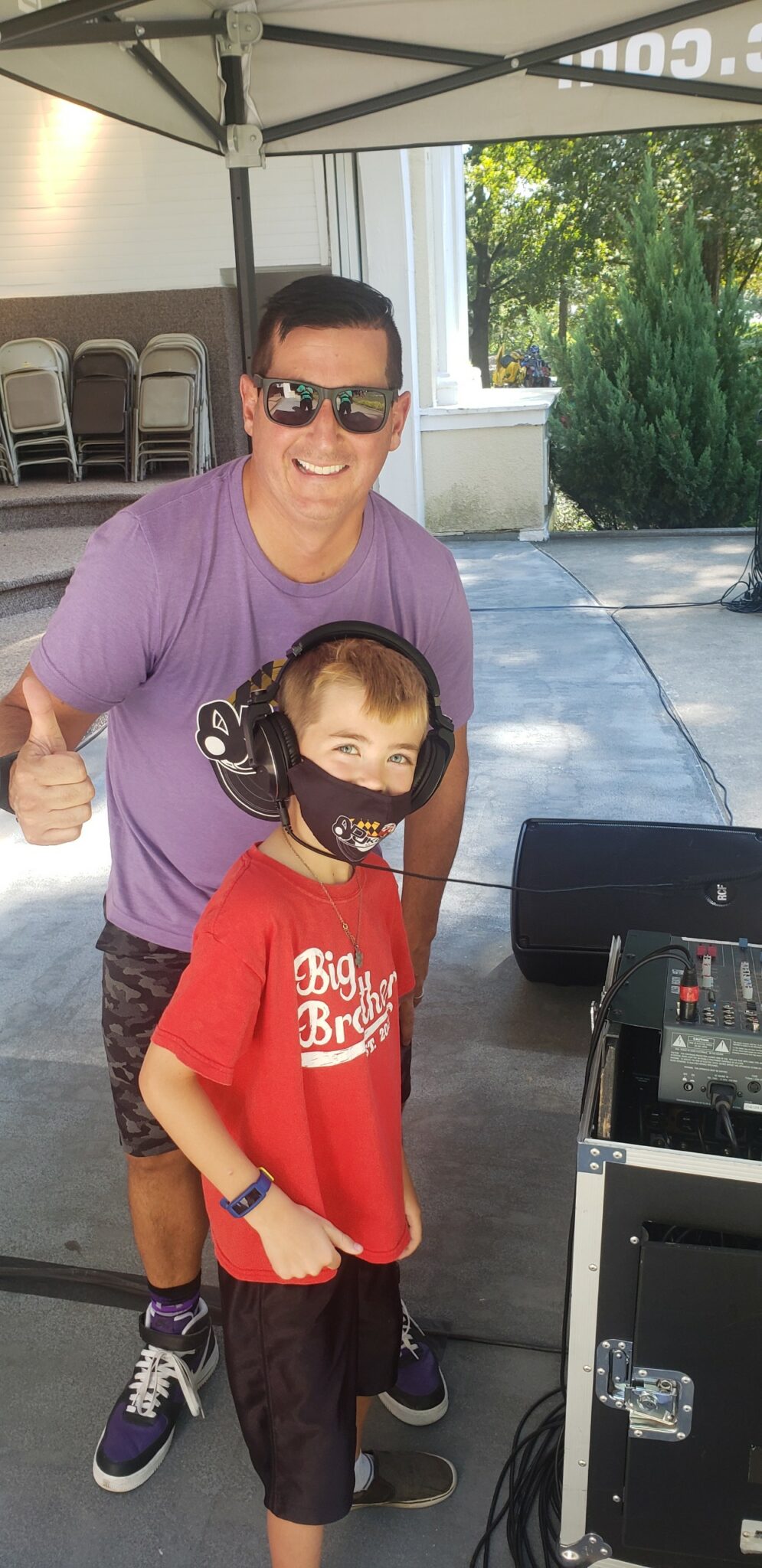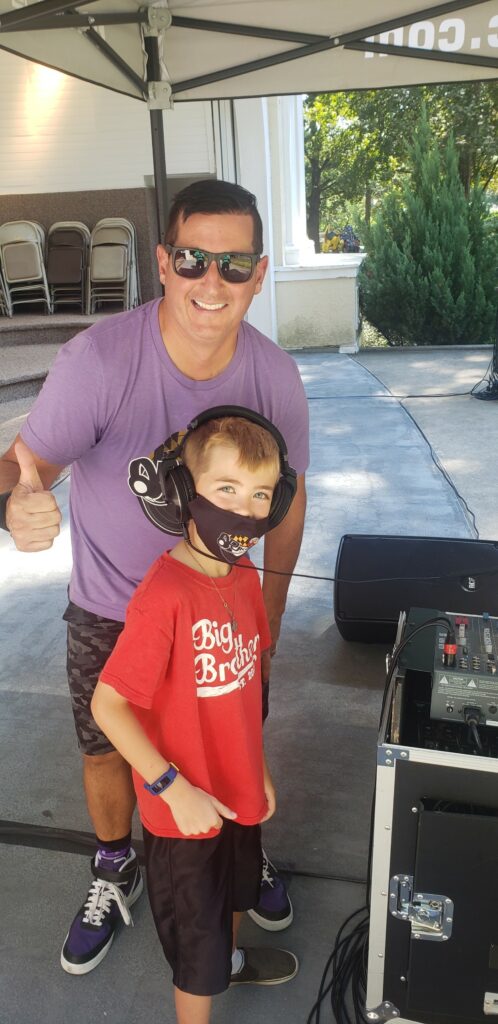 opec, the official DJ for the Baltimore Ravens and emcee of the day, kept kids and families grooving to the latest tunes while they participated in free activities throughout the park. The pony rides and petting zoo facilitated by D&D Ponies captured the attention of children and their parents by providing an up-close encounter with cute and cuddly farm critters. Heroes 4 Hire made possible the official debut of Optimus Prime and Bumblebee as guests of all ages lined up for their chance to take pictures with the 8-foot-tall Transformers. Families and residents had the opportunity to connect with a roster of 40 resource vendors who provided much needed access to concrete supports and connection to services. For many vendors, opportunities like this continue to provide the intentional space to connect one-on-one with residents. David Washington, Program Coordinator of the WCHD Harm Reduction Program, shared, "what a wonderful turn out. I ran out of information at 1:30 and gave out 140 Narcan kits." Resource vendors are such an instrumental component of the event because this opportunity decreases barriers to access and removes the stigma that can be attributed to accessing supports and services, as well as builds the relational opportunity to connect.
Major contributors to the success of this event were our partners It's a Blessing to Be a Blessing and Nena's Curbside Café. "Mama Dee" took care of guests by providing an assortment of her famous casseroles and side dishes as well as some other concrete supplies. She shared, "so many Community Partners came together! We were able to serve over 509 people today! The weather was beautiful and there was something for everyone to enjoy!" Nena and Greg Allevato provided old time concession stand favorites as well as their food truck hosted by WCPS Culinary Arts Program students under the advisement of Chef Tammy Twigg.
The Block Party was hosted in c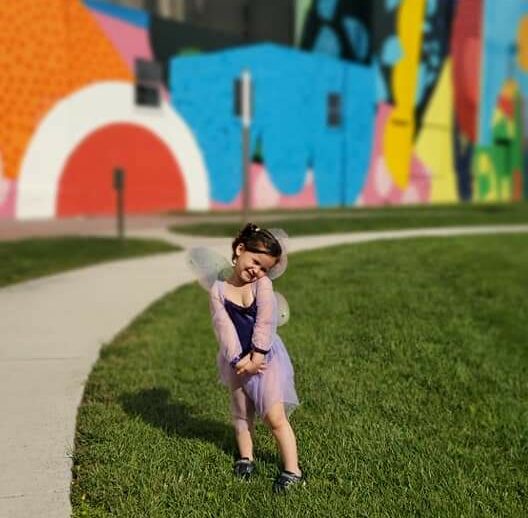 collaboration with Hagerstown Parks & Recreation's annual Fall Fest. Activities occurred across the park at the Railroad Museum, Hager House, the Mansion House, and Museum of Fine Arts. Resident Elissa White shared, "what a stupendous weekend. Butterfly March and South End Block Party […] Memories were made and emotions were felt. So happy to be living the life we do and know the people we know. Doesn't she make the most beautiful butterfly?," she asked referring to her daughter, Leighra, who had participated of the Monarch Butterfly Parade prior to enjoying the events at the park. Families and guests set out on a quest to see what City Park has to offer by gathering stamps from five locations around the park with the hopes of winning one of six awesome raffle prizes.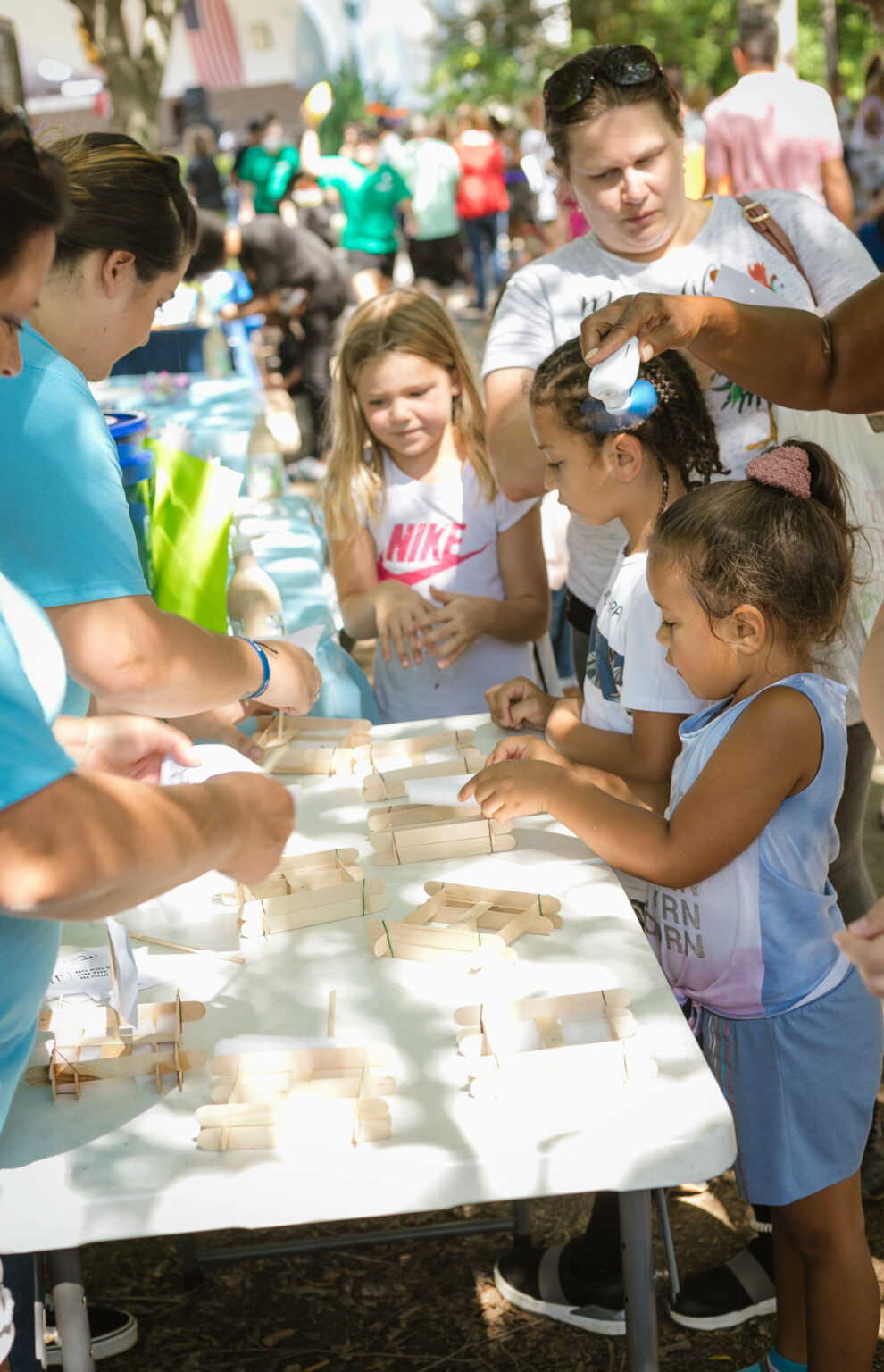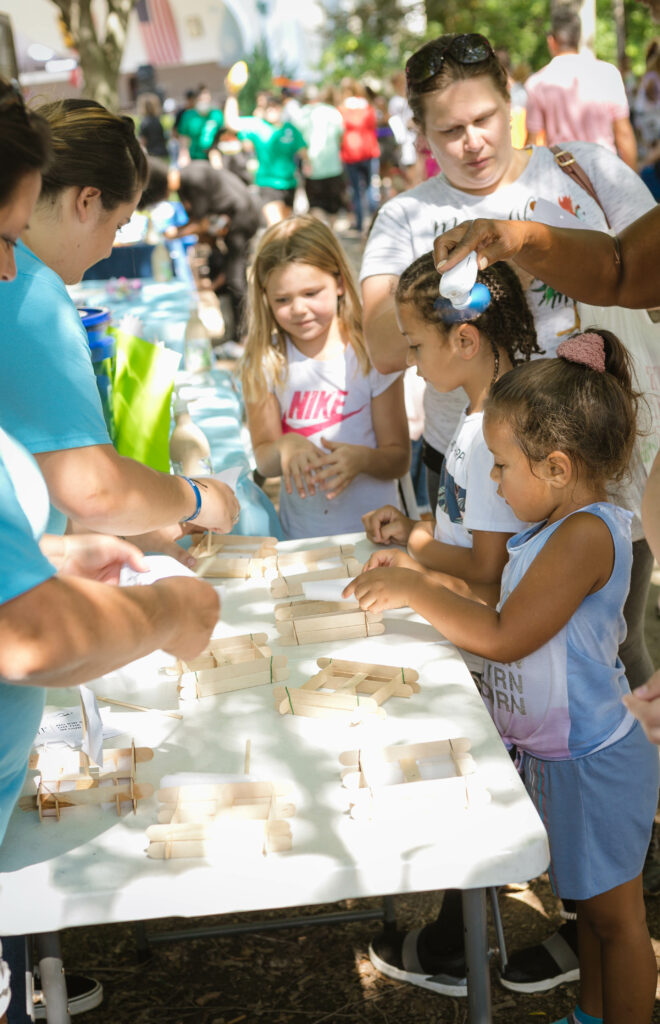 Having fun is priority, and we could not have asked for a better team to bring that to our event than the staff of our BOOST after school program as well as Mr. Rau and Ms. Tapley from Bester Elementary School. After an unfortunate cancellation of our extreme sports vendor, their quick thinking and creative approach to problem solving provided youth of all ages an outlet to test their sportsmanship and agility.
Many supporters and volunteers joined our agency to make this event successful. Approximately 3000 people were served during a span of four hours, and by doing so we not only cultivated the well-being of families and residents but we helped to #SpreadHope among the South End community. Hope that we can come together safely, strengthen families, and build our community together.
Funding and support for the Annual South End Block Party and focused South End neighborhood efforts is provided on behalf of the Alice Virginia & David W. Fletcher Foundation, as well as an ongoing partnership with the Washington County Department of Human Services to support stronger families and thriving communities.  For more information neighborhood events & outreach, please contact Joan Balbuena at 240-513-6370 or visit the main webpage at www.besterhope.org .