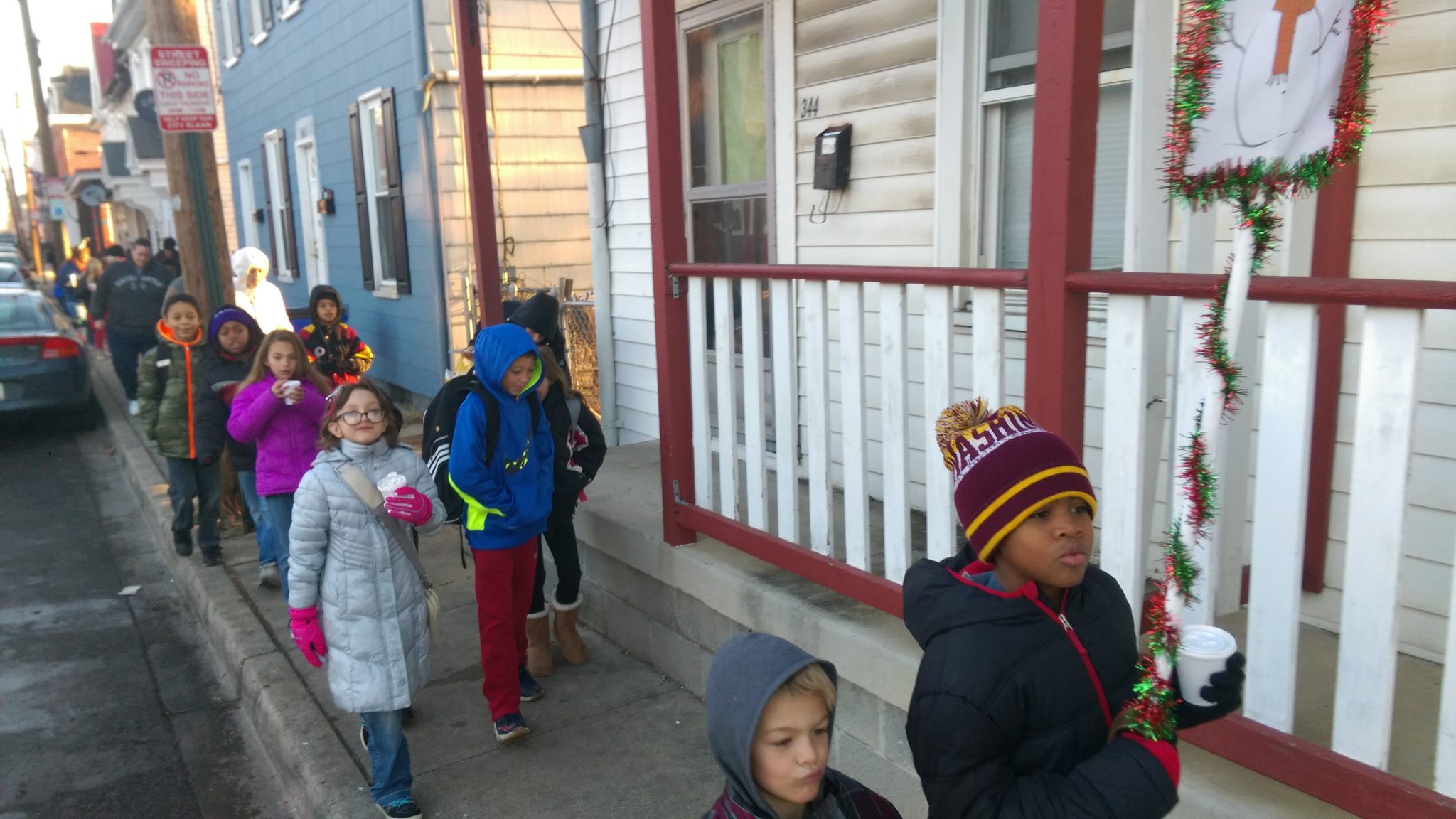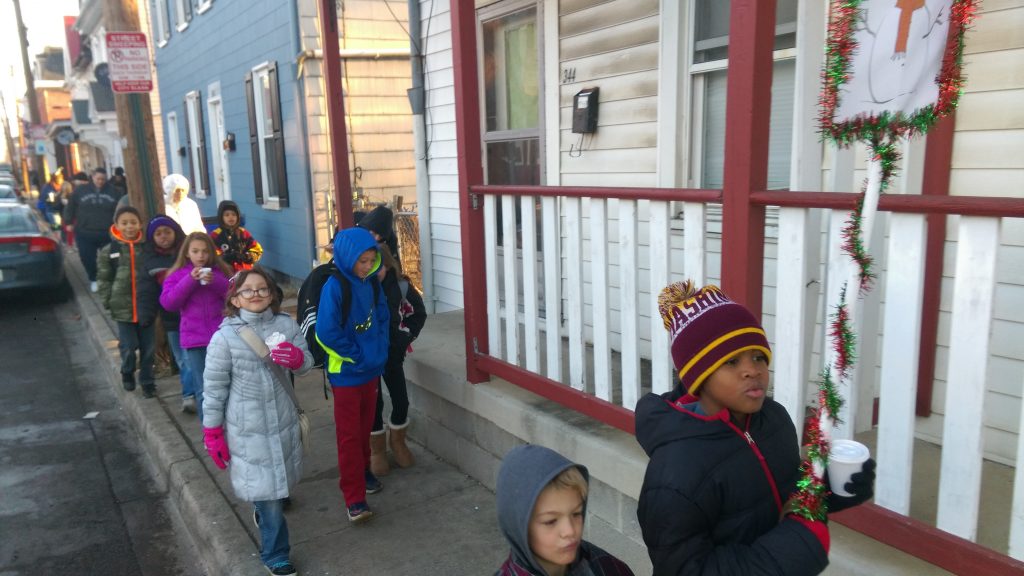 Houses of faith located in the Bester Elementary district partnered to support families who walk to school no matter what weather awaits them on their journey. Four institutions, one at each corner of the district, set-up free hot chocolate, friendly volunteers wearing elf hats, and caroling sheets to make the last walk to school before the holiday break special. Congregation B'nai Abraham synagogue, Emmanuel United Methodist Church and Saint John's Episcopal Church all welcomed families to their buildings, while Lifehouse Church set-up a stand across from Hager Park. Lifehouse church had just spent the previous day distributing a gift to all six hundred children at the Elementary school, and didn't hesitate to return the next morning to continue serving others. All four groups converged at the main entrance of Bester Elementary singing songs with parents before entering the building for their last day before the break.
The Bester district includes a large concentration of houses of faith, sixteen in total, that serve diverse groups and provide opportunities for relationship and connections. Members of those congregations work hard to give back to the community in a variety of ways, including volunteerism, resources and responding to identified community needs. Bester Community of Hope has worked with the Hagerstown Area Religious Council (HARC) to support their efforts in bringing together houses of faith under their shared beliefs and desire for a stronger neighborhood.
The walk to school initiative, is a monthly parent-led effort focused on attendance originating from the PTA at Bester Elementary School, supported by community partners including the Bester Community of Hope. The first walk to school event occurred last month with outgoing Hagerstown Mayor David Gysberts and incoming Hagerstown Mayor Bob Bruchey uniting to walk with Bester youth. Bester PTA parent Kay Papeskov, who is spearheading the effort, plans to continue this effort on a monthly basis. A special thanks to each partner organization that made today a possibility!
Interested in participating? Let us know your ideas so we can keep taking steps forward!