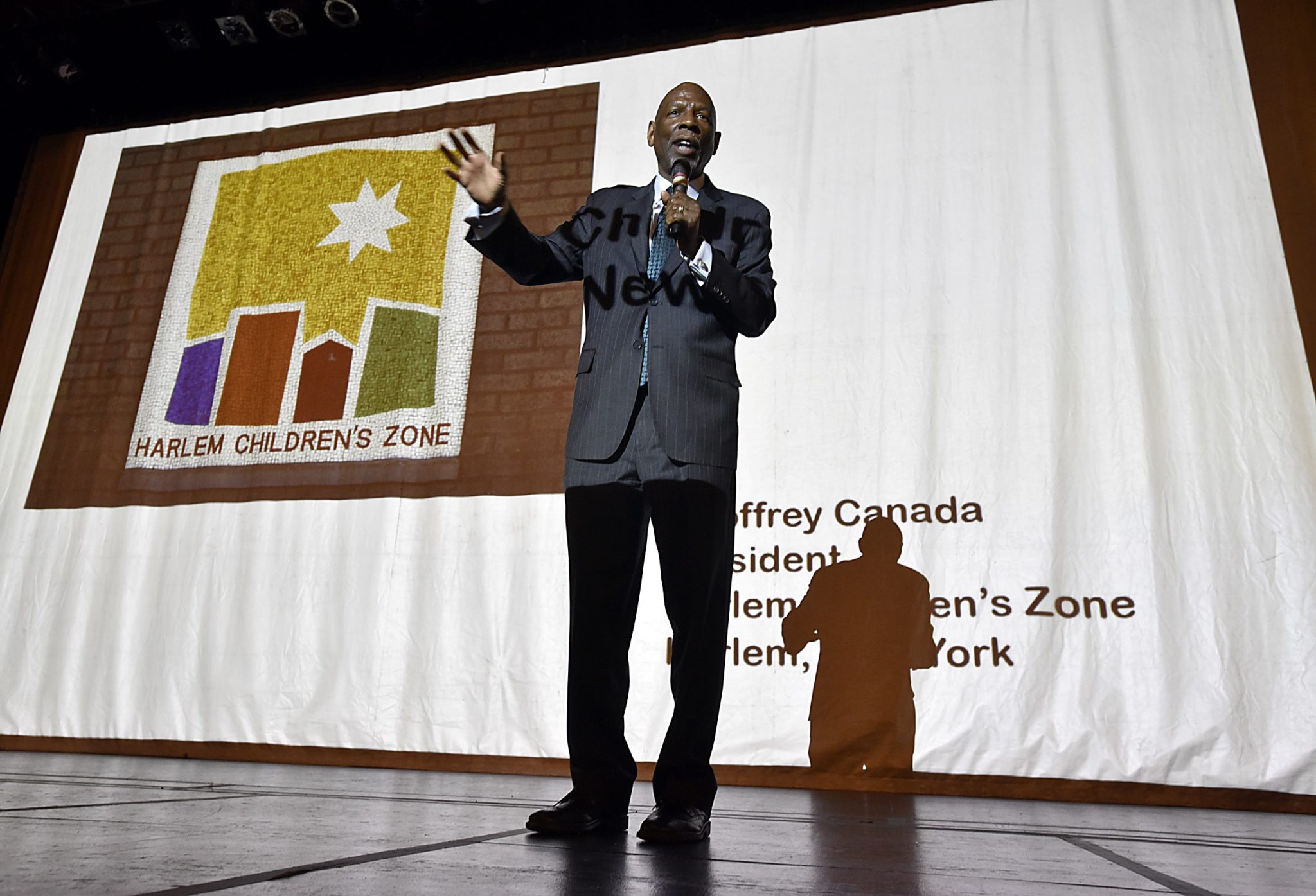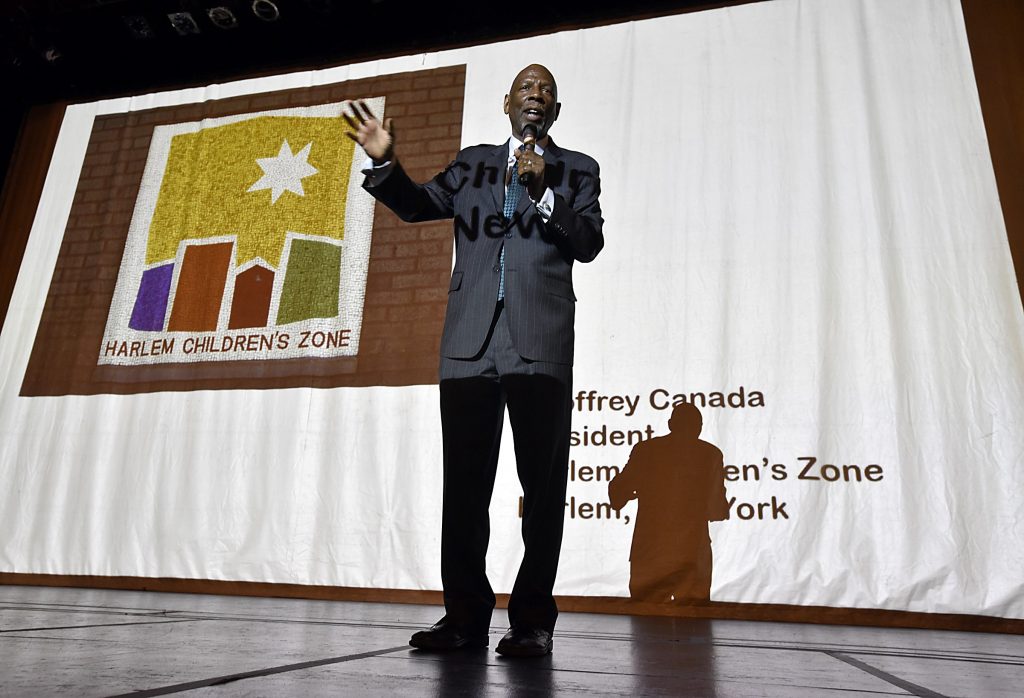 A broad coalition of 650 community stakeholders came together today to learn from national speakers at "Collective Impact" at the Maryland Theatre. Hosted by Bester Community of Hope, a San Mar Initiative, this event was the fifth installment in a series of trainings focused on beliefs and strategies for social progress within families, schools and neighborhoods. Targeted grant funding from the Community Foundation of Washington County, Washington County Department of Social Services and Casey Family Programs made this event a reality.
"Are your expectations high enough? It can be done," explained Geoffrey Canada, President of the Harlem Children's Zone.  Canada, a prominent national figure in education reform and social change who has been at the forefront of innovation, and whose work has led others to replicate his efforts including President Obama through the Promise neighborhood program. He had the audience regularly laughing as he told stories of raising money, trying to work with politicians and developing a plan for the success of the neighborhood. He also emphasized, "No one is coming to save your kids. If you don't do it, it's not going to get done." His call to action also highlighted, "and if you don't believe something, you are not going to do it."
At past events BCOH screened the films Resilience and Paper Tigers along with their Director Jamie Redford, the latter of which highlighted the efforts of school Principal Jim Sporleder and the amazing outcomes happening at Lincoln Alternative School in Walla Walla, Washington. Sporleder joined today's event where he described his transformation from using traditional discipline practices as an administrator and a self-described "relationship guy" to using a trauma informed approach to working with young people.  "When I realized that what I was doing was hurting kids it was like I was struck by a bolt of lightning and it changed my life." He was able to walk through a variety of research and practical examples both personal and professional explaining how to shift the dialogue towards restoration. He described a situation recently when he engaged with former struggling students whom he reconnected with in the community where he told them, "If I knew then what I know now, I would have done it differently. I want to ask you for forgiveness." They said, "Well, we were no angels you know!"
Dante DeTablan, Vice President of the United Way of Central Maryland at the Ben Franklin Center for Community Schools, shared his personal parenting journey prior to becoming a Community School Coordinator in Baltimore City. He then explained how this process not only gave him empathy for populations being served but instilled in him a bold vision for where the community could go. He found that there was great pessimism and trauma in the area, with one longtime leader saying, "Dante, don't raise my expectations." But since that time milestones have included the mobilization of 80 community partners to support the school and neighborhood, "and our job is to be air traffic controllers." Today, Ben Franklin High School continues to make significant progress by focusing on relationships.
Retiring Chief Executive Officer Bruce T. Anderson of San Mar Family & Community Services opened the day by sharing lessons from his 33 years as the leader of the social services organization. "I have often said that I can't change a person, but I can create an environment where they want to change. I was wrong. The research says that for the kids we serve it takes just one caring adult to change their brain structure." Anderson also introduced BCOH Director Keith Fanjoy who will begin the role of San Mar CEO on April 2nd. Other special guests included: Steven McAdams of the Governor's Office on Community Initiatives; Washington County Teacher of the Year Carolyn Holcomb and Tim Morrow, Principal of Antietam Academy and Strong Schools Maryland.
Bester Community of Hope is made possible due to a significant investment of resources from the Washington County Department of Social Services, the Alice Virginia and David W. Fletcher Foundation and Casey Family Programs, the latter of which supports a national demonstration effort entitled "Building Communities of Hope"