Bester Community of Hope (BCOH), an initiative of San Mar Family & Community Services, is announcing the installation of four murals throughout the South End as a part of its efforts to support thriving environments for children and families.
Following a generous gift from a private donor, Multimedia artist and graphic designer Matt Long from Frederick, Maryland was selected with the support of a local call for artists through the Washington County Arts Council. Long's vibrant and colorful work has graced national brands including Sheetz, the National Cherry Blossom Festival, Walt Disney Studios, the Washington Auto Show, and the Frederick Keys.
Long shared, "It's been an absolute blast working to creatively interpret the surrounding ideas of Bester's underlying initiatives and I'm honored to collaborate. We're all excited to see these murals go up and I can't wait to share them with the city. Back in 2014, my work was selected to grace Hagerstown via my Western Maryland Blues Festival poster artwork. It's great to be back in the area with some more permanent creative installments. I hope the children and families of the south end community find a little joy in passing these works day to day."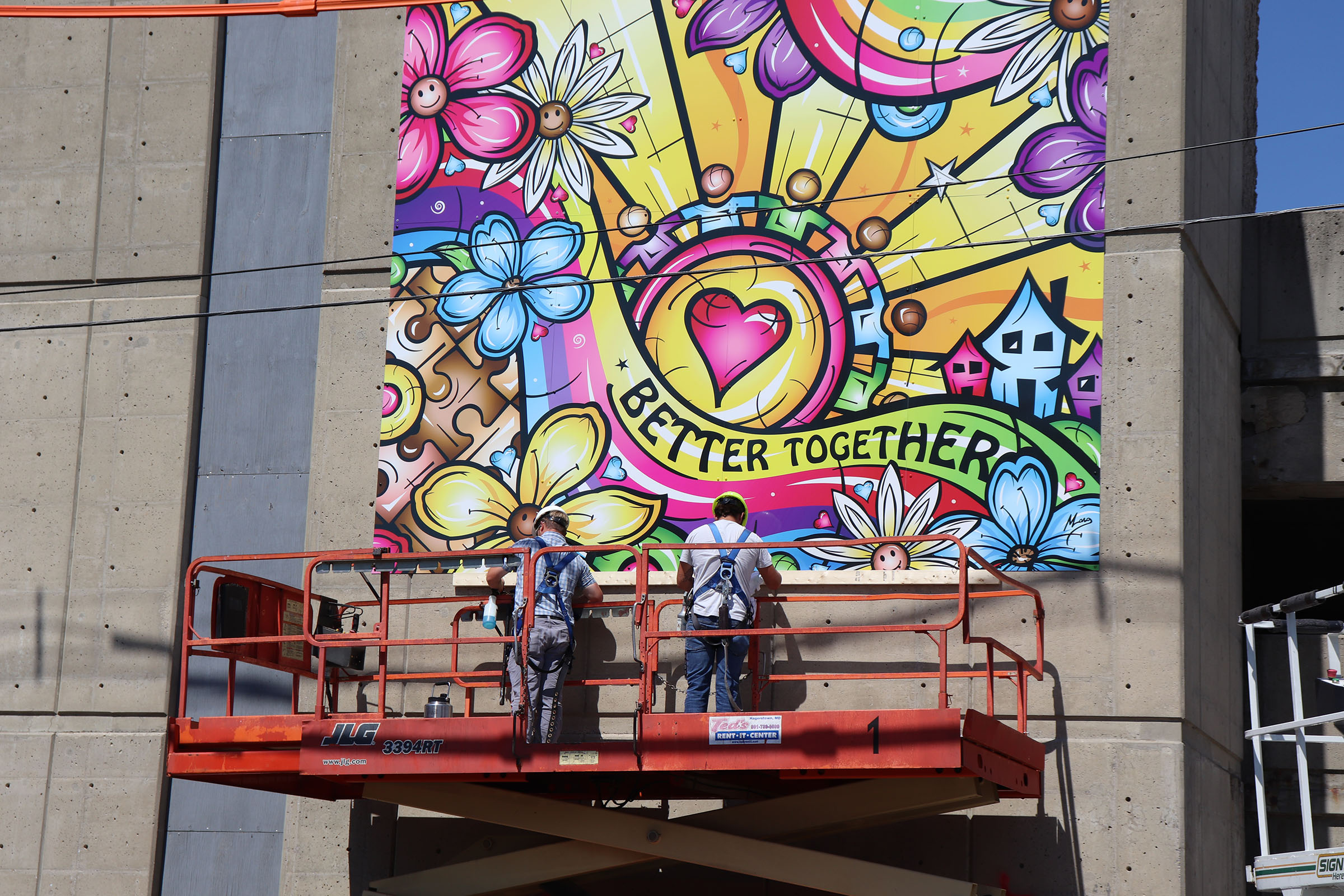 Through an intentional local process of listening to community residents through the Bester Community of Hope Community Advisory Board, Long was able to identify a variety of themes and concepts. Each piece conveys different messages and themes, as Long explained, "Do you see the spreading of love in 'Hope'? Do you see elements working together to inspire transformation in 'Growth'? Do you see a diverse community joining hands to celebrate unity in 'Better Together'? Do you see the young girl reaching for the stars, hitting it out of the park while 'Dreaming Big'?"
The four sites of the new murals were provided by local partners at: 101 E. Baltimore St facing Locust St courtesy of Bloom's Alley, 218 E. Antietam St courtesy of Meritus Health, 527 South Potomac St facing Memorial Park courtesy of the Community Action Council, and 201 E Washington Street courtesy of Legit Management. BCOH Neighborhood Partnership Coordinator Joan Balbuena Hernandez explained, "These murals are beacons of hope, resilience, and community strength. By promoting positivity and creating art that showcases the diverse beauty in our community, we are reminded that hope grows in the South End of Hagerstown."
Art installations were finalized on Friday, August 19th by local firm Sign Here. Neighborhood efforts at BCOH are supported by the Alice Virginia and David W. Fletcher Foundation, while the collective impact umbrella approach of BCOH is possible due to the continued support and focus on prevention from the Washington County Department of Human Services.