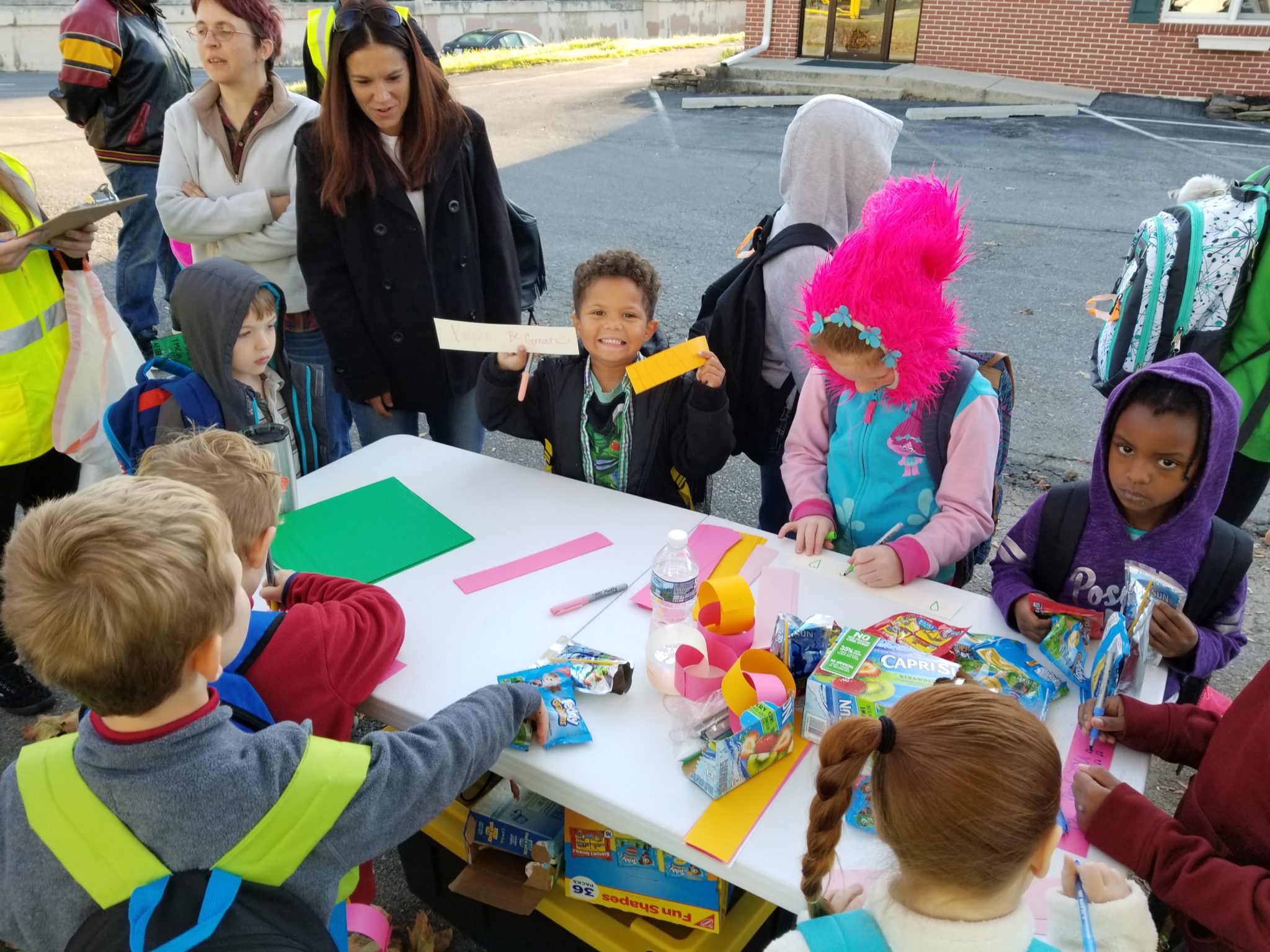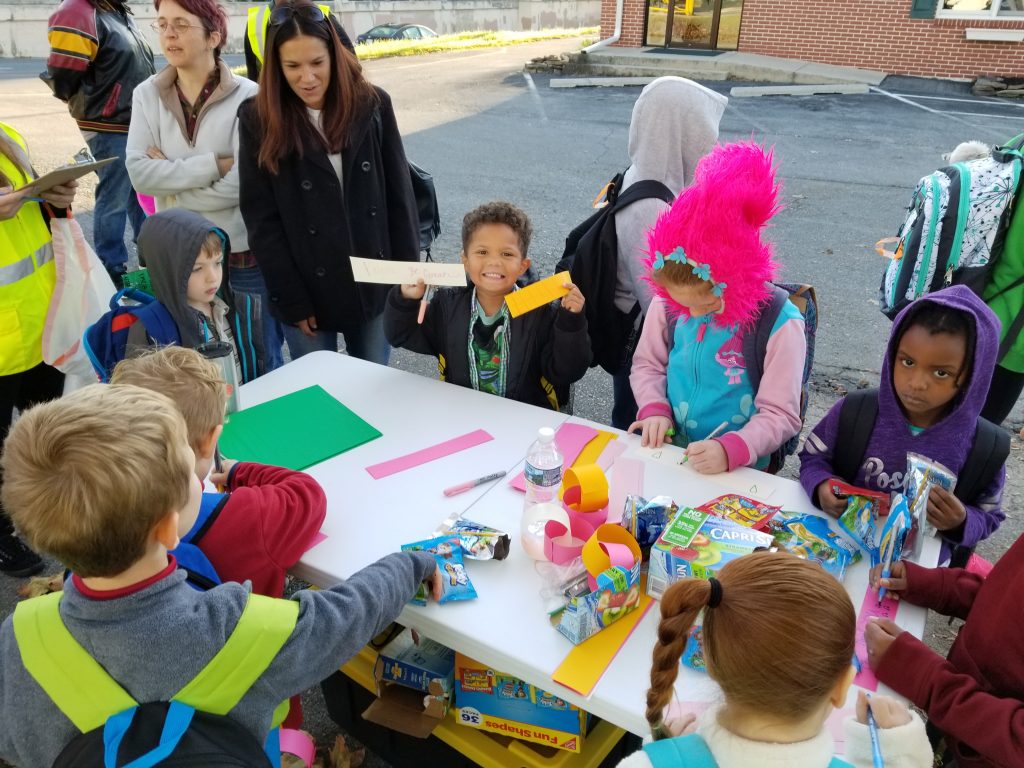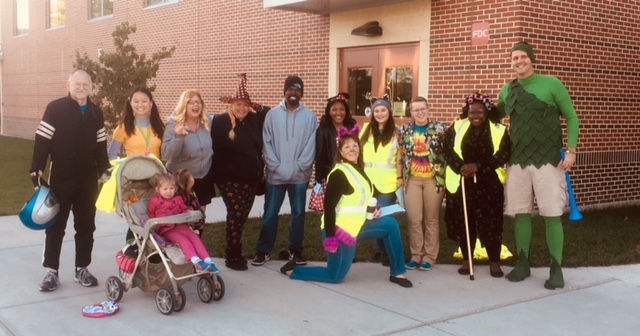 October is in the history books and with the school year in full swing for the children and families at Bester Elementary, that means the Walking School Bus is back! Bester Community of Hope has supported an expanded weekly effort to increase attendance, safety, health and social connections through a Walking School Bus initiative.
Through the generosity of a grant through the Washington County Health Department, the Walking School Bus has expanded to every Wednesday and now includes a team of neighborhood ambassadors, who are residents from the community. They support the effort at various locations on Wednesday mornings and the grant has allowed Bester Community of Hope to support positions for Kay Papeskov, Ed Barrick, Cassandra Thompson, Leticia Diaz, Brooke & James Grossman, Tyisha Richardson and Anthony Bostic, as well as the position of coordinator for Hollie Griffith.
On the first Wednesday in October, the effort began on International Walk to School Day, followed by a school wide assembly to explain the effort and announce new exciting incentives to participate. Kelly Llewellyn from Safe Kids and Meritus Health also presented to students and gave all Bester kids reflective strips and other resources to increase safety for their travels to school. Kids were very excited to learn that the more they participated in Wednesday events, the more chances they received to enter into large raffle prizes each month; the October prize of a brand new pairs of shoes will be revealed on the morning announcements for two lucky students November 1st!
This past month there was also a special Wednesday to recognize all of the crossing guards who work typically work every school day shepherding students across busy Hagerstown streets with little fanfare. Students created paper necklaces with words of encouragement and thanks and presented them to pleasantly surprised guards on their way to school. It was an opportunity to build deeper relationships with the people these youth encounter each day. "This is really great, the kids seem real excited. I've been a crossing guard for 50 years, and in this exact spot for 40 years, so I'm crossing the kids of the kids I used to see," crossing guard Sara Nelson explained. Participants even took the time to sing to Ms. Sara in recognition of her recent birthday.
On the Wednesday before Halloween, all the neighborhood ambassadors got into the spirit by donning costumes, then distributing and decorating handheld pumpkins provided by Greensburg Farm. With all the Halloween candy on the horizon, incentives at the bus stops included fruit and water. Even with cooler temperatures arriving and some rain, more and more students are catching the bus with many parents joining them. One Bester father said," I wish I had a Walking School Bus growing up, you guys are lucky!"
The Walking School Bus is a monthly parent-led effort managed by Bester Community of Hope (BCOH) and sponsored by a generous grant funded by the Washington County Health Department. BCOH is an initiative of San Mar Family & Community Services and is possible due to the generosity of many partners, including the Fletcher Foundation, the Washington County Department of Social Services and Casey Family Programs. If you have interest in helping, we'd still like to hear from you and find ways we can partner to help kids and families get connected! Email us at connect@besterhope.org or call 240-513-6370!