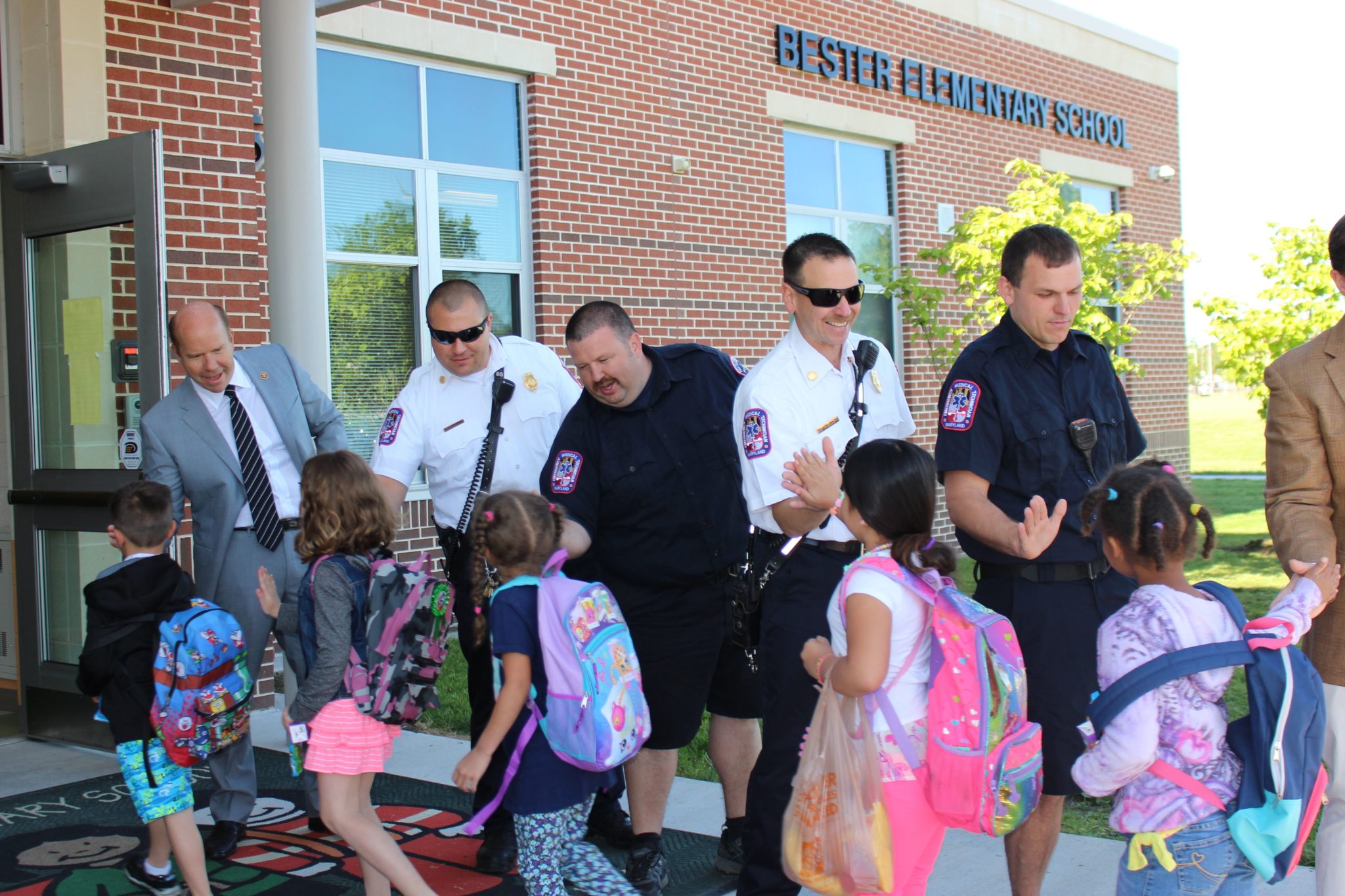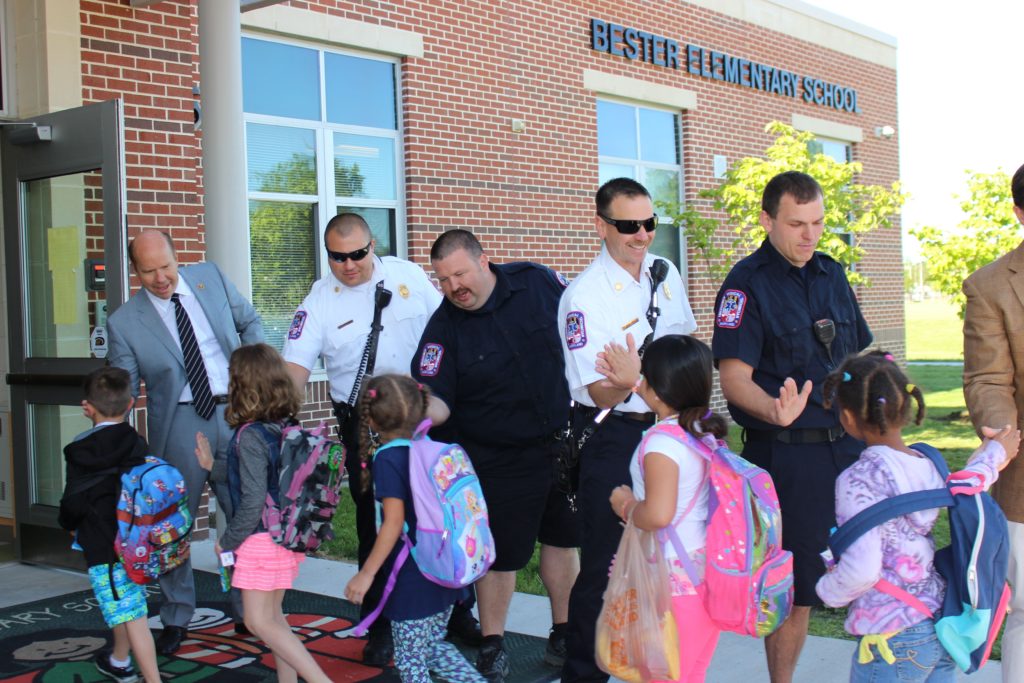 The Walking School Bus officially wrapped its first year of programming for Bester Elementary students who walk to school. During the 2016-2017 school year a variety of community partners came together monthly to join children and families on their journey to Bester. Congressman John Delaney and his team made a special visit to the G&G Grill meeting location today and had breakfast with children and families.
A couple months ago, Bester student Ornella Provard was at a public forum with her mother Kay Papeskov and asked Congressman Delaney "Will you walk to school with me?" He followed up and scheduled a time to join all of Bester's students during their journey and made sure all participants received a special commemorative coin from the U.S. House of Representatives to go along with their juice box and Teddy Grahams. Today students arrived at various meeting locations and filled out a Bester paw print to describe their favorite thing about going to school. They also wrote words of encouragement on large posters for graduating South Hagerstown High School seniors set to visit Bester for their annual senior walk on May 31st.
As the group was leaving the Triple Coin Laundromat meeting location, a first grade girl sprinted to catch up the group and said, "Thanks for waiting for me! I never want to miss this!" Kids were joined by other special guests including Congregation B'nai Abraham Rabbi Ari Plost, Health Department officials, and members of the local fire department and EMT's, some of which who were beginning the first hour of a 24 hour shift.  Young children were enamored with the fire truck at Frederick Manor, while 5th graders who filled out positive statements about Bester struggled with the idea of leaving to go to middle school next year.  "What's your favorite thing about Bester?" an EMT asked a child at Memorial Park. "Mrs. Henline," the two children at Memorial Park responded about their teacher, "She makes class fun by playing games and she's really nice." As all four groups arrived at Bester a row of community partners cheered and celebrated as children ran into the school entrance getting hi-fives, a great start to the school day!
Bester Elementary's Walking School Bus is a monthly parent-led effort focused on attendance and social connections, supported by community partners including the Bester Community of Hope. We hope to continue to support this effort in the 2017-2018 school year; interested in participating or have great ideas for a fun theme? Let us know at 240-513-6370 or by e-mail at connect@besterhope.org.  Join us!