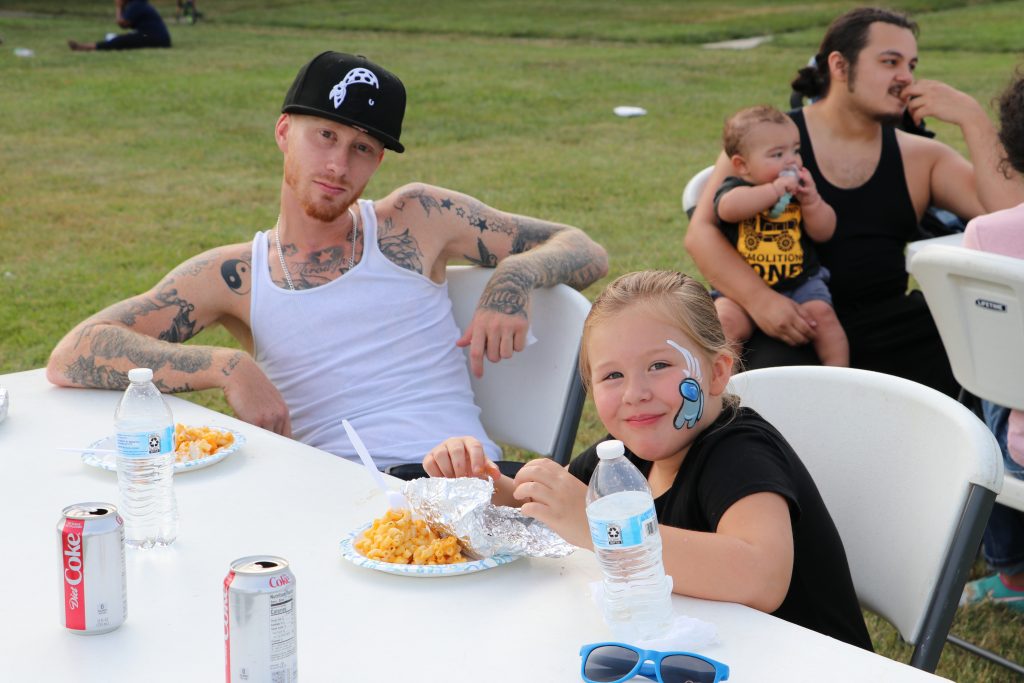 All it takes is an idea shared during a conversation over coffee to lead to an event that gathered over 300 neighbors. One resident expressed her desire to see her neighbors come together in camaraderie and connectedness, set a plan in motion and made it happen. Lisa Knight, resident leader and Neighborhood Ambassador from Frederick Manor, organized and facilitated planning meetings in the span of two months that culminated in the 1st Annual Community Picnic at the Manor on Friday August 6th. The motto for the event "Better Together – Community Strong" was evidenced by the willingness of residents and community providers to support this effort. Lisa managed the collaboration between residents, Bester Community of Hope, Hagerstown Housing Authorities, Boys and Girls Club of Washington County, the Judy Center of Washington County, and Life House Church to spear head this first annual event.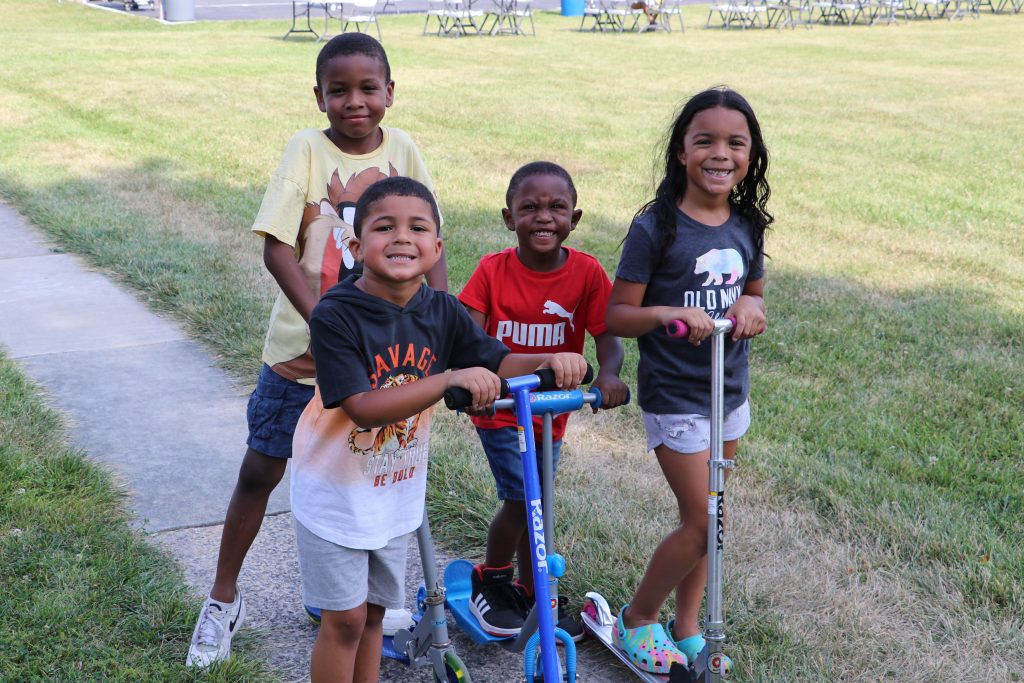 Families gathered at the field behind Hayes Avenue to enjoy free food, music, yard games, face painting, and connect to resources. One resident commented, "I can't believe she got everyone out of their houses." Overall, Bester Community of Hope distributed about 1,300 concrete supplies that included diapers, toiletries, hand sanitizer, paper products, and home safety items.  Other agencies present were WCHD Healthy Families Program, Life House Church youth ministry, The Judy Center, the WCHD Harm Reduction Program, Potomac Case Management, and the Hub at USMH. "The relational setting of a Community Picnic increases the probability of the connection to services. It allows for a streamline process that decreases the barriers for accessing supports", said Phillip Scolaro from Potomac Case Management. He also shared that at the event several families were reconnected to services and are now reinstated with supports. Special thanks to Deirdre Norris, from It's A Blessing To Be A Blessing, that made macaroni and cheese for the event and UTZ Chips for their donation. Additionally, every child present at the event received a free meal coupon from Texas Roadhouse. A raffle table, managed by volunteers from Empowering Our Leaders, gathered the attention of guests as they tried their luck making their bids for the different prizes donated by Bester Community of Hope and Sky Zone.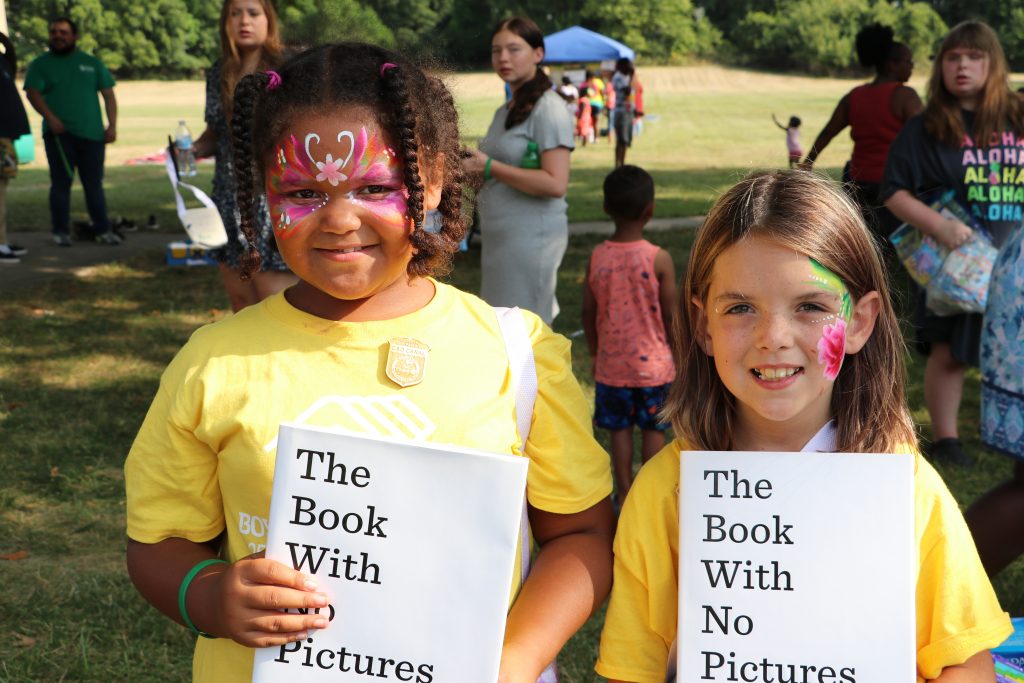 At the end of the event, Lisa shared, "I was happy with the turn out and had a great time. It brought the community together to prove we are better together."  This event evidenced the power of resident engagement and community driven opportunities. Together, our impact is greater and in the South End, we are COMMUNITY STRONG!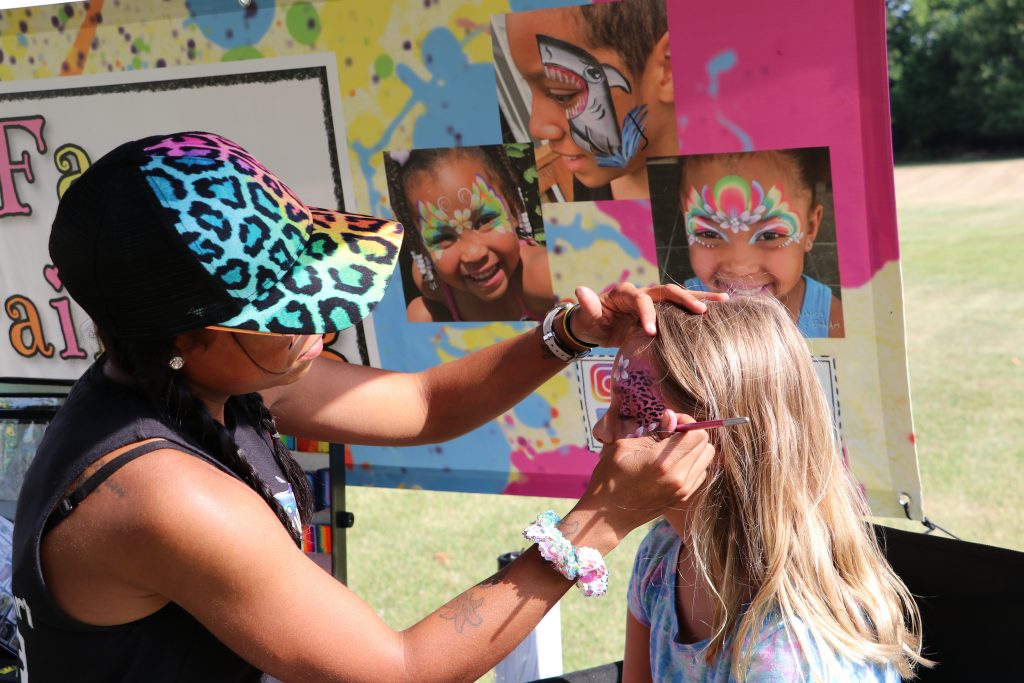 Funding and support focused on the South End neighborhood efforts is provided on behalf of the Alice Virginia & David W. Fletcher Foundation, as well as an ongoing partnership with the Washington County Department of Human Services to support stronger families and thriving communities.  For more information neighborhood development, please contact Joan Balbuena at 240-513-6370.